As everyone on the planet probably knows by now, the WWE has officially announced its Tables, Ladders, and Chairs (TLC) event a while ago. Naturally, all WWE fans look forward to this event, however, as usual, not all of us will be able to watch it live as it happens. This is for a number of reasons: some of us just won't have the time and aren't subscribed to the WWE Network. Others probably aren't in the same region and so can only hope to watch the rerun once it is aired in their area.
If you're a fan who wants to watch the match- be it live or a rerun- but are mindful of your wallet, then you're in luck! This article will tell you all that you need to know about viewing the event on Kodi LIVE (or the rerun if your time zone is off) for free! So, keep reading this article to find out more.
The Event
The WWE TLC event will take place on 16th December in San Jose, California. This means that it is less than a month away so we recommend that you quickly familiarize yourself with Kodi so you can take advantage of the opportunity to watch it. It will be aired on the WWE Network at 6 pm EST so clear your schedule accordingly because it's going to be an awesome match. The line up is great for this year. We've got Seth Rollins and Dean Ambrose as well as Ronda Rousey and Nia Jax, competing for the Raw Women's Championship. And that's not it- there's a Braun Strowman versus Baron Corbin match as well, which every fan is looking forward to.
It's a pay-per-view event so it might be inconvenient for some of us but we've got Kodi and a solution to work with.
So, what is Kodi?
If you weren't familiar with Kodi before, then you'll be happy to find out that Kodi is an open source media content streaming service. It allows its user to watch things like movies, TV shows, sports events and more. Live TV is also a feature on Kodi and a lot of people access Kodi to watch their news as well! Kodi's also really accessible. You can watch your favorite content on Kodi via your laptop, mobile phone and tablet- it's not just limited to television.
In order to watch the WWE TLC event, you'll have to install an add-on onto Kodi. Add-ons are basically channels that allow users to access their favorite content. We're going to list the best Kodi add-ons to view the WWE TLC event (and any WWE event to be honest) down below.
Why You Should Use VPNs
However, before we move on to the add-ons that will help you to watch WWE TLC for free, let's talk a little about VPNs. A VPN stands for virtual private network and is able to hide your computer (or whatever device you are using) from the rest of the internet. By doing so, it is also able to stop anyone from finding out what website you're accessing. Therefore, VPNs are a safe and legal way of bypassing government censorship and region-based content blocking. Because of this, we recommend that you use a VPN whenever you use Kodi, as you unblock region-specific content. How? Well, VPNs generally come with the option to set a virtual location of your choice. This means that even though you might be viewing from say, Europe or Asia, you can set up your virtual location to make it seem as though you're in the United States. This way you will be able to access content that is exclusive to that region and blocked from yours.
We recommend that you do so because the WWE may block access to its TLC event in different regions around the globe. Because of this, viewers from different parts of the world will find that they can view the TLC event after it has been aired live on the WWE channel. However, as we said, this year will not be the case for you!
With a VPN and Kodi, you will able to watch WWE TLC LIVE as it happens. So, which VPN should you use?
The Answer is Shellfire VPN.
Shellfire VPN is available on a whole range of operating systems including Android, Windows, Mac OS, iOS and Linux, and its innovative Shellfire Box makes it the best solution out there. The Shellfire Box, for example, lets you use a VPN with a smart TV which is really difficult if not impossible with other solutions.
Add-ons on Kodi
With that out of the way, let's move on to the add-ons.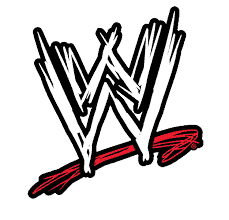 WWE On Demand
The WWE On Demand add-on is the most recommended add-on on Kodi through which you can access WWE exclusive content. It includes replays, live streaming and WWE network specials. As a bonus, it is completely free and also includes a collection of older wrestling events. How cool is that? You should check out our detailed post for instructions on how to get this amazing add-on to your system.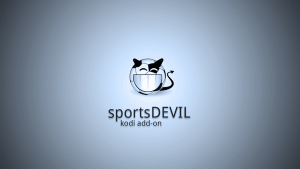 SportsDevil
While not specific to wrestling, SportsDevil is the go-to source for sports in general. In addition to wrestling, you'll find boxing, tennis, racing, golf, football and almost any other sporting event that you could think to name! SportsDevil is an excellent add-on and it's one that has withstood the test of time. Check out our detailed installation guide to get started with SportsDevil and enjoy the match!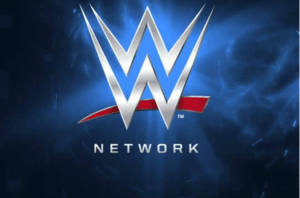 WWE Network
If you're really only a fan of the "wrassling" though and that's the only thing you want to watch, it might make sense for you to invest in a subscription to the WWE network. At under $10/mo (that's like less than 2 fancy coffees!) the WWE Network has all of the big events in full HD quality. You never have to worry about links failing and you'll be able to watch lots of content from previous events in their huge archive. Check out these instructions to get the WWE Network on your system.
Download the WWE Network for Kodi on your streaming device and save the file in a location you can easily find.
Launch Kodi and click on 'Add-ons.' >'Package Installer' > 'Install from zip file.'
Navigate through the dialogue box displayed to the desktop and select the WWE Network file you downloaded.
Wait for a notification claiming the addon has been installed.
To open the WWE Network addon, simply go to the Kodi homepage navigate through 'Add-ons' > 'Video Add-ons' > 'WWE Network.'
You will be asked for your subscription details so please ensure that you enter that information & you're good to go!
Conclusion
And that is it! These are the top three add-ons you can use right now to watch WWE's TLC event LIVE for free from the comfort of your home. All you need is Kodi, these add-ons and a VPN service like Shellfire VPN and you're good to go!