Australian Football (sometimes referred to as Aussie Rules, AFL or just footy) is the most popular spectator sport in Australia. It is also the only major sport played in Australia that was created in Australia. The league became Australian Football League way back in 1990 after expanding from Victoria to other states.
Since then, it has undergone a lot of transformations and has evolved into the major sport it is today. It now has the crowds, financial strength, TV rights and great sponsorship. The 2017 season came to a thrilling close at the Melbourne Cricket Ground, and we are eagerly waiting the 2018 season.
However, if you are a footy fan and have travelled out of the country or are now staying abroad, then catching up with AFL action may not be a possibility for you. Most of the methods that are used to watch AFL online are geo-restricted and only work if you are in Australia. Even your Telstra League Pass will now be rendered useless, as it only works in Australia.
AFL Geo-restriction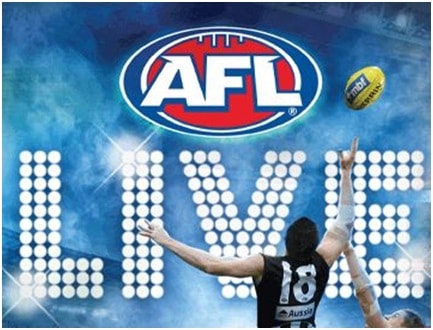 The Australian Football Commission manages the Australian Football League, and these are the guys responsible for AFL broadcasting rights. The TV and streaming services that are given these rights are not allowed to broadcast outside Australia, and so they have to come up with a way of blocking access from people abroad.
To block you, the companies check your IP address to determine your location. If the app or website finds that your IP address is not Australian, then you are blocked.
Thankfully, there are various ways that you can still use to watch the AFL from the US, UK, Canada or wherever you are. All the methods, however, revolve around the use of a Virtual Private Network, or simply a VPN.
Why use a VPN?
A VPN is a powerful tool that encrypts all your traffic and then tunnels it through a server in a country of your choice. For instance, if you are in New Zealand and use a VPN to connect to a server in Sydney Australia, then this VPN will mask your IP address and give you a Sydney IP that makes streaming services think that you are in Sydney.
Watching AFL outside Australia
The power of a VPN is that it gives you a lot of flexibility in choosing the best way to watch AFL while abroad. Here are the best ways to watch AFL from another country.
Watch AFL Global League Pass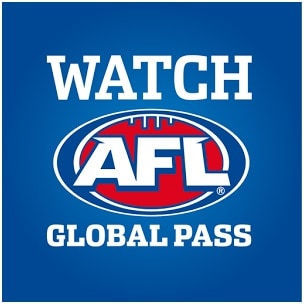 Global League Pass is the official way of watching Australian Football League outside Australia. It allows you to live stream AFL matches using the Watch AFL app, and you can also get exclusive content alongside on-demand match replays. It allows you to subscribe for a full season pass, a monthly subscription, weekly subscription or pubs pass.
However, it's important to note that AFL Global Pass is very expensive when compared to AFL League pass that only watches in Australia. Further, the price of the Pass changes depending on your location. On average, the season-long pass will set you back about $147, which is quite a huge price. The League pass isn't cheap either and goes for about $90.
This, therefore, means that it is quite cheaper to buy the League Pass and use a VPN to watch from outside Australia.
If you have decided to go with the Global Pass and you need to go back to Australia, then you will still need a VPN to use the Global Pass in Australia. You will need to connect to a server outside Australia and make the service think that you are abroad.
Using a VPN with other Streaming Methods
There are various methods that you can use to stream AFL in Australia. These methods can also be used outside Australia if you have the right VPN. They include;
Channel 7: Channel 7 is the biggest national broadcast in Australia and offers various AFL matches alongside other content all for free! It is, however, geo-restricted, and you will need to unblock it.
Telstra AFL Footy Pass
Fox Footy
Crownbet AFL Live Vision App
To make these methods available to you, you will need to;
Sign up with the VPN provider
Download and install the VPN client
Launch the VPN client and sign in
Connect to an Australia Server
After doing the above, you will now have an Australian IP Address. The above AFL streaming methods will think that you are actually in Australia.
However, it's not all VPNs that will let you watch AFL outside Australia. Some VPNs are easily detected and blocked by streaming sites. The VPN I would recommend for watching AFL outside Australia is Shellfire VPN. This VPN is best known for unblocking even the notorious sites like Netflix and BBC iPlayer. It works seamlessly with Australian servers. Further, it offers great speeds that will allow you stream in HD. You can take advantage of their 14-day money back guarantee to test out the service!