This is the era of cord-cutting. Along with Netflix, Hulu, Kodi, etc, Amazon Prime has gained quite a bit of popularity. This is mainly due to its great quality content and user-friendliness!
Prime offers an incredible collection of movies, TV shows and stand-ups that'll have you crying with laughter. The movie list is updated frequently, and it's categorized under various genres and languages.
We covered in a recent post how you go about using Prime outside the US, so I won't go into too much detail on that. One thing I did want to make you aware of is the new channel that has joined Prime Video – CBS.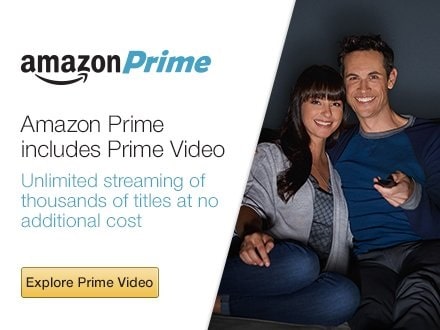 Similar to Amazon Prime, CBS All Access is restricted to the US only, so you will need to get a VPN with servers located in the US if you want to bypass this restriction.
What Do I Recommend?
I am a huge fan of Shellfire VPN due to its simplicity and speed.
I especially love the Shellfire Box. It lets me use any device in my home without having to constantly launch the VPN first. It's really simple and easy to use.
Once you've got access to the US, though, it's really easy to add CBS All Access to your Amazon Prime account. With prices starting as low as $5.99/month, its not too bad a deal either!
You get over 10,000 episodes of old TV shows and access to live TV. In addition, other original shows including The Twilight Zone, Strange Angel and The Good Fight are available through the platform.
When Prime Video first launched, it did so with 35 channels. It now offers almost 150 different channels, and while CBS is probably the diamond of the collection, there are many others that really make this service stand out.