The Science of it all:
3D movies are viewed by one eye seeing one image and the other seeing a different one. The use of 3D glasses is generally the way that this is possible, due to the lens and separation between the eyes. Basically, each eye has a different perspective that we interpret as 3D. Up until quite recently, this capability was really only available in theaters but recent advancements in technology allow you to enjoy 3D streams at home also.
What do you need?
In order to view 3D add-ons, you will need a device that can actually stream in 3D quality. This also includes using 3D glasses. Finally, you will need 3D content. The most common way to find this is through a 3D Blu-ray disk, which also requires a 3D Blu-ray player. Of course, you can also use a Kodi add-on which is what we are offering today.
What are the best 3D Video Add-ons?
We've listed several different Kodi add-ons below that you can use to stream 3D video. With each of these, you'll need to find a 3D stream that is different from normal HD. However, these will be clearly indicated and in some cases, there will even be a separate 3D category.
BoB Unleashed
The Pyramid
Supremacy
The Magic Dragon
Deathstar
Boxset Reborn
Mercury
What do they do?
Magic Dragon:
The magic dragon add-on has sections such as documentary, kids, movies, music, radio, newly released movie, sport, catch up tv, people watching and tv/entertainment.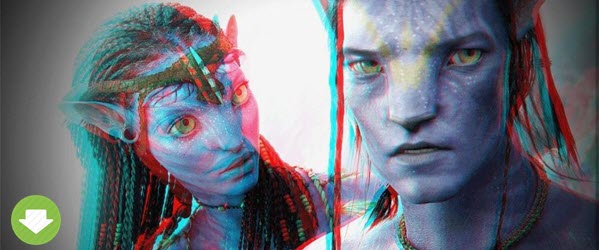 Nole Cinema:
Nole Cinema has sections such as classics, comedy, crime, fantasy, horror, international, boxsets, Disney classics and much more. Nole Cinema is great for movie buffs of all stripes and you can check out how to install it here.
Deathstar:
Includes many add-ons including WOW, DNA, METV, and Expose. Deathstar is a great add-on with many reliable links that has been working well.
Boxset Reborn
This is a brand new add-on and includes movie boxsets. It has many HD quality streams that help ensure that you are watching the highest quality.
WolfPacK
This is an older Kodi add-on that has a specific menu for 3D movies. It also offers lots of other categories including Anime, 24/7, Sports, Radio, Classic Movies, etc. Check out how to install Wolfpack here.
As you can see there are several options available to you if you're interested in 3D content, however before you rush out and start watching, make sure you protect yourself online.
What is a VPN and Why Do You Need It?
A VPN is a virtual private network that can give your device security while using the internet. This is especially helpful when you are on an open network, where people, mainly hackers, can access your personal information. A VPN works sort of like a tunnel, where the device is protected, and nobody can see your information because it is inside the tunnel.
Georestrictions
A VPN is also helpful when trying to contradict georestrictions. A georestriction is basically a block based on the geographic area you are in. VPN's can essentially bypass these systems and allow streaming videos and websites into the area. This is great if you're in a country or region that has tight censorship rules. It's also really useful in areas where certain content is restricted from one area to another. In these instances, a commercial VPN from a company like Shellfire VPN can be used. You can use one of their servers distributed around the world to access the content quickly and easily.

Safety Using VPNs
A VPN is a safe way to browse the internet. It gives you reliable online anonymity and is helpful in many cases. You don't want someone stealing bank information or personal passwords from you! They also help with the restrictions received by your internet service provider (ISP) or government.
They have an added benefit too in that they speed up your internet. You see, many ISPs use fair use policies to slow down connection speeds for their customers that use a lot of data streaming videos. A commercial VPN from a company like Shellfire VPN protects you here though as it blocks your online activities from being monitored. This way your ISP doesn't know what you're doing online!
Which Add-On is Best for 3D?
Now that you've got an idea of the add-ons you can use, and a VPN to provide you with some protection, you're probably wondering which one is the best option?
Advantages to each streaming add-on?
Each add-on has its own advantages, but overall, the choices provided stream in very good and reliable quality. Certain add-ons, such as Boxset Reborn streams in HD quality, which can definitely better your streaming experience, whereas others are best known for their many categories to choose from in terms of streaming. WolfPacK is great if you don't want to search for 3D content as it's presented in an easily accessible category.
Disadvantages of each streaming add-on?
Unfortunately, these Kodi add-ons do not last forever, just like many other add-ons. The add-ons listed above are the best options that are currently available, but even though they could be working now, they could become unusable the next day.
Most add-ons are well maintained, but the unpopular add-ons are not, this means you most likely have to wait for servers to come back online, or you can pick a new streaming service for the application.
Conclusion
Overall any of these add-ons will be a good starting point if you're only dipping your toe into 3D video. It's critical that you use a VPN like Shellfire VPN though as without it you're opening yourself up to a world of trouble.
A VPN is the most reliable way to have security during your time online. VPN's are helpful when streaming as well, because of the many blocking services it provides for your device to continue using the network. 3D video streaming needs many resources such as a 3D device, and 3D glasses, but it is generally very easy to use. These streams are currently available to Kodi users for viewing 3D videos.