Well, we're finally near the end of a very weird year. To celebrate the end of 2020 and help prepare you for 2021, we've compiled a list of the best working Kodi addons so you can enjoy the holiday season with the gift of entertainment.
In addition to dozens of official Kodi addons, you can also optimize the streaming options of this open-source media player with hundreds of third-party addons.
Finding the best addons needs a lot of time since you have to install and check the quality of links. Moreover, most community add-ons are temporary, you often see add-ons disappearing or not working.
Don't worry, today's list of the best working Kodi addons in 2020 will save your time and effort.
Disclaimer
You never know when Kodi blocks a working addon or the community developers decide to take the addon off from the repository or replace it with a new name.
If, at some stage, you realize that any of the best working Kodi addons in this list stops running, spare a few seconds to share the update in the comment section.
This way we can look for a better alternative after timely updating the post!
Use VPN for Safe and Anonymous Streaming
Before we get into the details of the best addons, let's address the question of safe online streaming.
Safety of the internet connection while protecting personal information from spies and hackers is your right and one that nobody can snatch away!
We don't encourage copyright violations or illegal access to streaming sources. However, it is important that your connection receives maximum bandwidth for what you pay to the ISPs.
Speed throttles frustrate internet users and streaming geeks are the prime victims of speed throttling.
There are many VPN services operating from various countries. If you never used a VPN before and appreciate a suggestion then Shellfire VPN is my recommendation. This VPN service is based in Germany. At the moment, Shellfire VPN has a network of servers in 37 countries including the United States.
Shellfire VPN is compatible with Windows, iOS, and Android devices giving you lots of choices, regardless of your device. It provides you with 256kb encryption and unlimited speed. Following are a few prominent advantages of using a VPN service:
Bypass Regional Censorship – A VPN lets you unblock restricted sites in your country. It does it by accessing one of its servers in the country where the content is not blocked. Since your real IP address is never revealed, nobody can track your browsing history. Shellfire servers fully comply with the Zero-Log policy.
Anonymous Browsing – Since the Zero-Log policy is strictly followed, your real location and IP address remain a secret. These servers do not maintain the log or create a history of users' activities.
WiFi Security – For hackers, public WiFi is a happy hunting ground since they can easily access other devices connected to the same network. This way they can remotely install spy apps to constantly monitor the device. Shellfire VPN protects your devices from watchdogs and hackers even if they are connected to public WiFi.
Shellfire Holiday Deal 2020
Now is the best time to take advantage of Shellfire VPN and its services. Aside from the normal trial that you regularly get, the service is currently available at a significant discount.
You can get 20% is off on all Shellfire plans if you buy now and the offer is valid until December 23, 2020.
The 14 Best Kodi Addons Working in 2020
1. Exodus Redux
Arguably the most popular Kodi addon, Exodus had its clone in 2018 called Exodus Redux but Exodus itself never vanished.
However, Exodus Redux became increasingly popular over the next two years and is still working as the most used Movie and TV Show add-ons as we are ready to welcome 2021.
If already used Exodus but removed it for its lack of library updates then spare a few minutes to install Exodus Redux using our step-by-step installation guide.
The layout of both addons is similar but the latest version features more effective Scrapers and frequent content updates. It is also compatible with the Real-Debrid account if you want to play Full HD and 4K videos.
2. Venom
A few months back, Venom didn't require a Real-Debrid account but now this add-on doesn't work unless you sign in with your RD credentials which is a pity. However, RD is extremely cheap so well worth the investment in my opinion.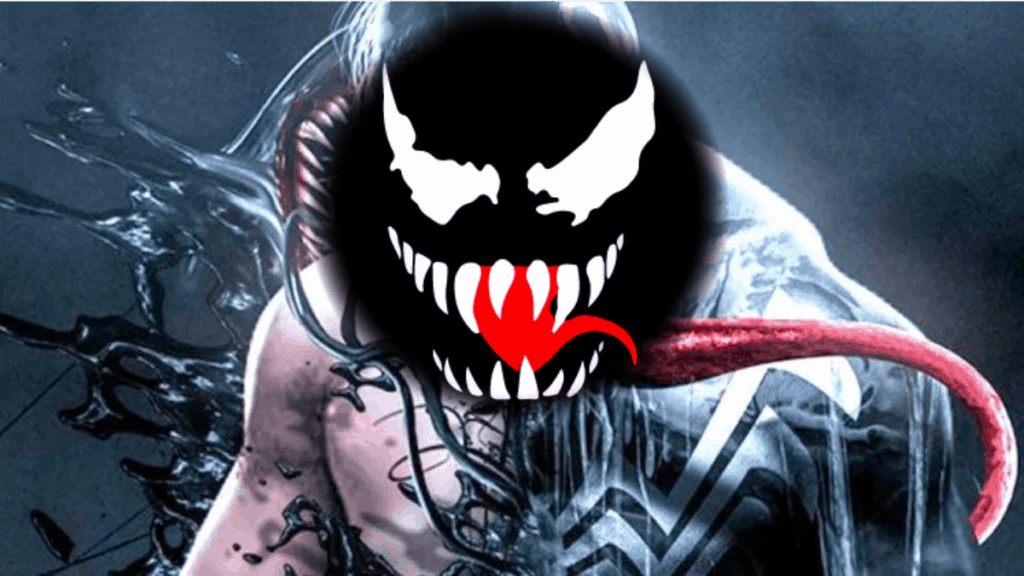 The best thing about Venom Kodi addon is its exceptional selection of top-rated titles. You can watch movies as well as TV shows with this add-on.
With Lambda Scrapers and continuous updates from the developers at the backend, Venom continues to impress streaming geeks. Install Venom Kodi addon in minutes and enjoy!
3.  Tempest
Since you can install Tempest Kodi addon on various Kodi builds including Leia 18.5 it is a good idea to try it out.
It offers a comprehensive list of TV shows and movies including some most-wanted titles released recently. In addition, there are some classic titles you may not find on most free platforms.
You'd love Tempest if you've already used Covenant since the former is the fork of the once-popular add-on. In addition to free streaming links, Tempest is also compatible with Trakt and Real-Debrid.
4. Nemesis
Nemesis is a lesser-known Live TV Kodi addon. If you love streaming live sports channels then you need to install Nemesis Kodi addon today.
Moreover, if you love audiobooks, you'll get some good stuff here on this addon. This is something I never saw in any other Kodi addon.
This interesting feature has impressed me over the past few months and I'd recommend this addon to all of you.
5. ClickSville
Movies, TV Shows, Sports, Live TV, and more… there is plenty of stuff for everybody on the ClickSville Kodi addon. On its simple interface, you'll see plenty of categories including Free and Real-Debrid Vault.
I often watch WWE and UFC Fight Nights on ClickSville addon. It serves with quick updates of the most recent fight nights and WWE shows. This is, in the true sense, an all-in-one Kodi addon that is still working in December 2020. Stay tuned for a detailed installation post on this addon in the New Year.
6. Mercury
Mercury has emerged as one of the most loved Kodi addons during the COVID-19 lockdown. It is available on the UK TV repo and uses top-rated scrapers to ensure top-quality streaming.
Mercury offers TV Episodes, Movies, Documentaries, and much more. It is compatible with most devices including TV Boxes, FireStick, and PCs. I love the frequency at which the new titles are updated on this addon.
We'll be writing up a detailed guide on Mercury in the New Year also.
7.  T2K 1 Click Movie
 The title of the addon announces its purpose! A movie addon with one-click playback. However, it doesn't always mean One-Click but still, it is fast and convenient.
You only need to select the title and doesn't take long to play it. Navigation is simple and fast but the number of titles is not as large as some of the other addons on the list. Well, I'd like you to install T2K 1 Click Movie and see if it manages to impress!
8. Smaug
Primarily, Smaug Kodi addon is known for Movies and TV shows. In addition, it offers additional categories including YouTube, Kids Area, Monthly Collection, and Documentaries.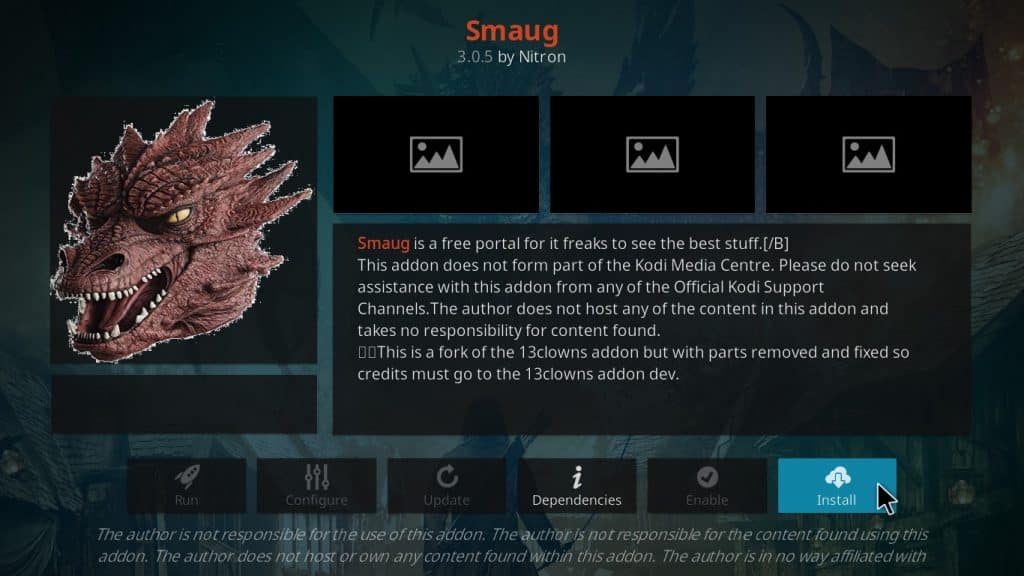 You can install Smaug Kodi addon from the Nitron Repository which is a relatively new addition to third-party Kodi repos. For optimal performance, I'll recommend signing up with the Real-Debrid account.
9. 7of9 (Real-Debrid Only)
If you have a Real-Debrid account, then try installing 7of9 Kodi addon. The good thing about 7of9 is its long list of categories – there are around 30.
In addition to Movies, Live TV, and TV Episodes, 7of9 offers True 1-Click, Podcasts, Reddit Movies, Lovers' Take, Martial Arts, TubiTv, and more categories.
We'll be giving you some more information on 7of9 in early 2021.
12. The Crew
For those looking for a diversity of options in one add-on, installing The Crew Kodi addon is the right idea.
The Crew is a multi-scraper addon that offers TV Shows, Live TV, Kids' Corner, Sports, Movies, and more. It is a lightweight Kodi addon and supports almost all devices that can run Kodi. This addon is also compatible with Real-Debrid and Trakt.
13. Descent
It is good to keep trying new Kodi addons since some of them are really exciting and Descent is definitely an add-on that comes with plenty of worthy content featuring Movies and TV Shows.
Moreover, it has an IPTV section for streaming Live TV. Descent uses OpenScrapers and the links are consistent. For optimal performance and top-quality streaming, I'll suggest you use your Trakt or Real-Debrid account after installing Descent Kodi addon.
14. Fox Sports GO
For all sports lovers across the globe, Fox Sports Go is highly recommended. You can install it from the official Kodi repo. However, there nothing free on this add-on since it requires a subscription to Fox Sports Network. The good news is that the add-on is safe, reliable, and high quality since it is the official Fox Network plugin.
Conclusion
Except for Fox Sports Go, the above-listed best working Kodi addons in 2020 come from third-party developers. A VPN is recommended not only to optimize speed and performance but also for anonymous and safe streaming.
Since most add-ons use scrapers to access vulnerable servers where your personal information and browsing history can be compromised. Using the VPN with reliable encryption can easily ensure privacy and device security.