It is a law of human nature to always want more. Cerebro surpasses the law of monotonic preferences and offers you a huge variety of extreme to choose from. Variety is the spice of life, and Cerebro IPTV promises you that and so much more. Much like Professor X's fabled Cerebro, the add-on Cerebro IPTV, knows your joy to have more than what you could ask for. Cerebro accounts for your satisfaction by expanding its section bases to diversify entertainment. Such diversity means that you will have options from which you can tailor your own form of entertainment. With a countless range of otherwise not easily accessible live TV shows, movies, series, and sporting events, Cerebro IPTV is your one-stop, most valuable source to watch your favorite shows.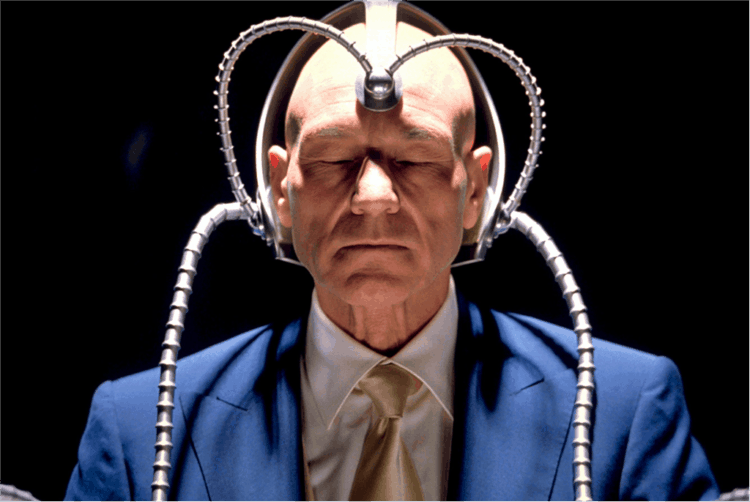 Cerebro IPTV is Kodi's most reputed add-on that flourishes your taste in live TVs and sporting events. With a generous amount of private servers and a singular common server Mobdro, on which Cerebro runs, this add-on is nothing less than a blessing to gain access to over more than 350 channels. These channels include BBC, ITV, TV Catch Up, and more. Its best features include a copious diversity in live TV shows and movies, lavish freedom to explore your favorite genre without any restriction, and more excitingly, a supremely abled interface to facilitate your relish for entertainment, all in High Definition.
Cerebro IPTV is based on the Mobdro server, which acts as a platform to enable access to those 350+ channels. Premium channels such as CNN, HBO, Sky Sports, and ESPN can be watched on Cerebro IPTV. As an add-on to Kodi, these premium channels can be browsed and watched absolutely for free. All you will need is a stable internet connection along with the patience to download the Cerebro IPTV add-on from the Kodil repository. You are all set to start streaming your favorite shows after that.
Using a VPN with Cerebro IPTV
However, some issues remain to be addressed. Cerebro IPTV has access to premium channels that are otherwise expensive or have a charge to be paid by the user to watch the shows. This means that a few shows could be copyrighted and uploaded, which further leads to infringement. Chances are likely for a user like you and me to get stuck in a web of legal procedures and pain for watching such copyrighted movies, without our knowledge. Your internet connection includes an IP address for every device connected to a network that is easily traceable. Using Cerebro IPTV is risky, especially if you do not have a VPN. Many Kodi add-ons, Cerebro IPTV being one of them, have full access to copyrighted content. It will also make your ISP buffer, which further creates discomfort in watching a show in HD. It could also make your internet slow down due to the vast amount of traffic enabled towards your address all at once.
The purpose of using a VPN while watching such live streaming shows is to prevent these hindrances to users. When not guarded by a VPN, the IP address of your device connected to the network is exposed. This IP address is simple to trace. Your IP address will then be easily prone to hackers, app developers, etc. who will use your information without your permission. Thus, the risk you bear is scary, and at the end of the day, persecution charges may befall you.
Virtual Private Networks (VPNs) like Shellfire VPN secure you from these threats. A good VPN can provide you with security and privacy and by using one of their servers in other countries, you're easily able to bypass georestrictions on content also. Say, a show you have been waiting to watch for ages suddenly airs, but when you try to watch it, it shows that the said show is not available in your region or country. A VPN prevents such heartbreaking situations by changing your local IP address to an IP address of that country where the show is available. This ability is not only beneficial with streaming services – but it is also very useful in bypassing censorship as not all countries around the world believe in a free Internet.
Using an add-on is risky but not nearly as risky when you don't use a VPN. Cerebro IPTV is packed with amazement and surprises that you will unbox only when you access the Cerebro streaming service.
It is easy to use, thanks to its intuitive interface.
It opens access to varied shows and tv programs that are otherwise paid for.
It has a diverse selection of sections in movies, series, and live TV.
It enables access to widely recognized channels like ESPN, BBC, etc.
However, it comes with a fair share of demerits. As the two sides to a coin, the dark side of the add-on is the following:
It is a third-party application. Thus, it needs to be downloaded from a source outside the Kodi repository, unlike the generic Kodi add-on repo.
It contains copyrighted content that can land you in serious trouble.
It is suggested not to be used without a VPN like Shellfire VPN
VPN prevents the most trouble that add-ons like these cause. It also amplifies the extent of entertainment to a wider variety than the regular streaming platforms offer. VPNs also remove the barrier of accessibility. Be it from a specific region or a specified variety of content, VPNs have it all covered for the perfect form of entertainment. Add-ons like the Cerebro IPTV make entertainment better. Life's always lived better when nothing lies there to stop you from helping you explore and enjoy, which is what Cerebro aims to provide to all its users.
Installing Cerebro IPTV+ on Your Kodi Device
The installation of Cerebro IPTV is fairly simple and straightforward as long as you follow the steps provided below:
Open Kodi > Settings > File Manager
Double click on Add Source > None and then type http://kdil.co/repo/. Make sure that the entered URL is correct and then proceed Ok.
Name this something memorable and then press OK. Then go back to the main home screen and then Add-ons > Box Icon > Install from Zip and select the name you'd previously created.
Here you have to select the zip file as "kodil.zip" and wait for the Addon installed message
Head back to the home screen and select Add-ons then select the Package Installer Icon in the left panel.
In the next screen, click on Install from Repository. Find the Kodil Repository and click on it.
Proceed to Video Add-ons > Cerebro IPTV+ > Install.
Once you've completed all of these steps you'll be able to find Cerebro IPTV+ in your Add-ons section.
Conclusion
As you can see, installing the add-on is not difficult or time consuming at all. Once you have it set up on your system and your VPN is on, give it a try and enjoy all of the amazing content you now have available to you.