Cinema APK is an amazing platform that allows its users to stream and watch the best media content online with many other features. These different features make it very unique, unlike other streaming platforms on the internet. If you are a fan of streaming your media content online and wish to find a service that would provide you with non-stop, ad-free content whenever you want, Cinema APK is the perfect one to go for. Cinema APK is popular among former Terrarium users, which was also a media streaming platform. Many people have switched to Cinema APK to fulfill their daily entertainment needs, as it provides the best services and streams all the media content from popular internet sources. Let's look further into the features of Cinema APK and see what it has to offer!
Cinema APK Features
Cinema APK is a platform that can bring different media content found on the internet, to you so that you won't have to browse and find different websites every time you want to watch something. The APK makes sure that you never run out of options thanks to the long lists of movies, TV series, shows and so much more! The simple interface makes it even more amazing and gives you a great chance to binge-watch anything you want, whenever you want! Here are some of the wonderful features that Cinema APK offers to its users.
But First Lets Talk VPNs
Before I get into the details about Cinema APK and everything that it can do for you, one thing I wanted to discuss is VPNs and why you need to have one when you watch content online.
A VPN is essential with an app like Cinema APK as it helps keep your information private. You see while Cinema APK doesn't host any of the streams themselves, the sites you are accessing information from can sometimes grant access to copyrighted content. This is where the security and privacy of a VPN like Shellfire comes into play.
A VPN sets up a secure, private and encrypted tunnel between your device and the VPN server. All traffic sent over this connection is completely private and encrypted. In addition, when you use a commercial VPN like Shellfire, you have access to VPN servers around the world so you don't have to worry about your access being blocked.
Now that you understand the importance of VPNs lets continue discussing the features of Cinema APK and why it's one of the best streaming tools out there. If you've not installed it yet, make sure that you do so following these simple instructions first.
User-friendly
Cinema APK is made to be used by anyone and everyone. This is why the platform has a very simple and easy-to-use interface so that its users can navigate and understand it easily. All the features are user-friendly, and anyone can get started and easily learn how to use it.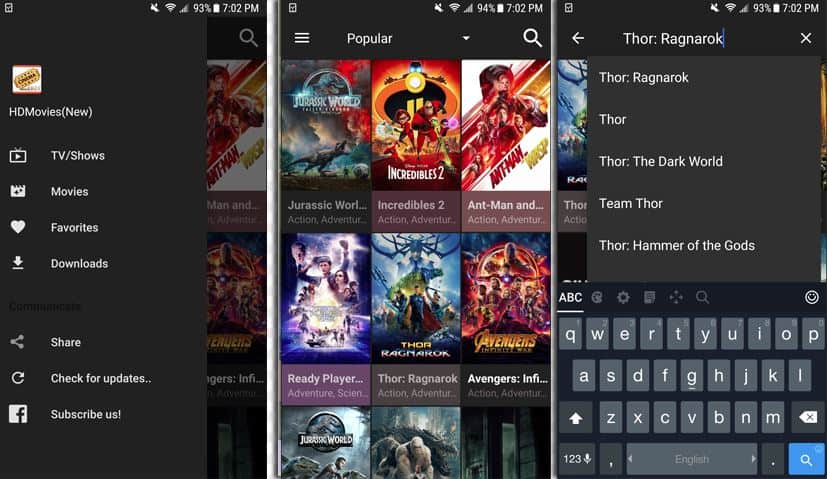 Sourcing
This media streaming service has numerous lists of media content, divided up into categories to make it easier for you to find your favorite content. Instead of hosting all the streaming content itself, Cinema APK sources it from many places on the public internet and shows it on one single platform for you to access it from one place.
Compatibility
The new release of Cinema APK now provides support for Amazon Fire TV stick and it also supports other platforms like Netflix, Hulu, Amazon lists, YouTube Red etc. Cinema APK has a new HD Release Category to offer much more of your desired content in HD quality. It can also support Real-Debrid. It also gives you access to even more HD media content for streaming, if you use Cinema APK with your Real-Debrid account.
Fast Updates
The shows are updated as soon as possible after they are aired and the subtitles in the media content have also been updated for Chromecast in this new release.
We are sure all these features will help fulfill all your entertainment needs and will allow you to watch your favorite movies, TV series, shows and what not! Do not forget to try it out, we promise you that you will not be disappointed!
Conclusion
There are many people out there who like streaming their favorite media content, like TV shows, movies, TV series etc from the internet whenever they want to watch it. These people often go through the trouble of looking for decent streaming websites in order to fulfill their entertainment needs. Most of these platforms offer media content but show unnecessary ads during the streaming, which can be annoying. If you are looking for a platform that will provide you with good buffering of media content and many options to choose from, Cinema APK is the one for you! Make sure you try it out, we are sure you won't be disappointed.