Watching the best players skate across the ice is something that shouldn't be reserved for cable viewers alone. The NHL is a service that should be free for everyone. Luckily, there's a very simple way to watch the NHL online. This article aims to help you bypass those cheeky cable monsters and pesky ISP's and get yourself online straight away!
Let's face facts, YouTube itself made more profit with advertising than TV did in 2016 alone. More and more people are cutting the cord and hopping online. Why not do the same for sports too? Sounds like a great idea… doesn't it?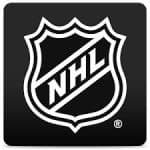 While your average American or Canadian might still be bound to the box to watch the NHL, there are other ways of watching out there. You could:
Watch the NHL using an Antenna
Use Kodi to Watch the NHL
Watch the NHL using An Android Box
Depending on your prefrence, you can pick and choose the best option from any of the above. In fact, if you want to cover all of your bases, you can combine options from all three to find the solution that best suits your needs.
Regardless of the method you choose, you need a VPN connection to stop people around you from discovering or sharing your IP Address. We recommend Shellfire VPN as your go-to choice to stop nasty criminals while you're chillin' on the couch. That way, you can watch NHL games from as far away as Sweden or Indonesia.
VPNs not only provide you with reliable security by creating an unbreakable tunnel between your device and the server you are connected to, but they also help you bypass geographic restrictions. By masking your IP address, VPNs make it appear as if you are in a different location.
Using an Antenna to Watch the NHL
Now if you're a DIY expert who's good with Tech (and heights!!), invest in an antenna then hook it up to your house's roof and watch over the air (OTA). This requires that you be located in a country or region where NHL is being broadcasted OTA, and you also need to ensure that your teams are being broadcast on the channels that you can receive. Just be sure to maintain that antenna and protect it from the elements. Remember, when living in places like Canada and U.S.A. the weather can get dicey.
Using Kodi to Watch NHL Hockey
Kodi is an exceptional tool for accessing sporting content. It has add-ons available for a host of different types entertainment. Live TV, Movies and sporting events are also readily available on Kodi. With Kodi, you absolutely need to ensure that you have a VPN in place, as that's your best protection to ensure that your ISP does not throttle or otherwise slow down your connection when streaming media over the internet.
There are quite a few official NHL add-ons that you can use within Kodi, so lets look at them first.
NHL.tv
Logging into your NHL.tv account directly on Kodi is really easy. Once you've set up a paid subscription, simply follow the steps below to get it set up on your system.
From your Kodi home screen, go to Add-ons, and select package installer icon in the top left corner.
From there, click on "Install from Repository"  Kodi Add-on Repository, and click on NHL.TV  Install.
Wait until you see the NHL.TV-Enabled notification.
Now go back to the Kodi home screen and select the "Add-ons" tab from the left-hand column.
Click on Video Add-ons, and all the video add-ons you install, including NHL.tv will appear here.
NHL GameCenter
Another add-on that works with your NHL.tv account is GameCenter. GameCenter does take location into account, so local games might be blocked. If this is the case, simply log into your VPN account and connect from a different country!
Similar to NHL.tv, Gamecenter is located in the official Kodi Add-on Repository. Follow the instructions above to get it installed into your system.
NBC Sports Live Extra
While not specific to the NHL, NBC has lots of sports-related content available, and if you already have a US cable subscription its free! Sports Live Extra is available from the official Kodi Add-on Repository, and you simply need your login information to access the high-quality streams available.
USTV Now
A fourth add-on for you to play with is USTV Now. Again, this add-on has more than just the NHL, and in fact offers more than sports in general. It is quite a good overall app if you want to cut the cord though and should be part of your arsenal! Once again, this add-on is available in the official Kodi Add-on Repository.
SportsDevil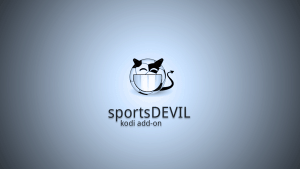 This app scrapes other websites for streams (similar to Terrarium but for Sports). As such, none of the streams are actually hosted by SportsDevil so the quality might not be the best. Check out our guide for instructions on installing SportsDevil
cCloud TV
A very popular add-on, cCloud primarily offers UK and US channels. It offers more than sports content, but you absolutely need to ensure that you have a VPN in place if you're using this add-on. We've got a simple install guide for cCloud TV also, so check it out!
Non-Kodi Options
Now Kodi is by no means the only way to access streaming content. Some additional options are Sling.tv (cheapest at just $25 per month, plus an extra $10 a month for Sports Extra Package) or DirecTV (more expensive at $60 per month, but quite a bit more in terms of content).
The good news here is that with Sling.tv you get a 7-day free trial so if it's just a 1-time event to see a playoff NHL game then just sign up for the trial. Make sure you cancel your subscription before the first billing cycle and ta-da! You did it all for free.
In Canada, (the true home of Hockey) the situation is a little different but even more complicated. Because telecommunications companies own a monopoly up there, most Canadians will use cable for watching sports.
If you have a subscription to NHL GameCenter, which is the Canadian version of what's called NHL.tv, then the good news is they will not black out any national games. Much simpler than in the US.
If you're the proud owner of an Android box, Firestick (or Fire TV for that matter) or even a Smart TV with Android built in , you have some other options in addition to the Kodi routes mentioned previously. Two really good all-purpose apps are:
Mobdro
Mobdro is a fairly good app with a large selection of live channels to pick and choose from. The streams are of a reasonable quality, and while they are not specific to the NHL, you do get a large selection of channels including sports. Check out our install guide for Mobdro here.
Live NetTV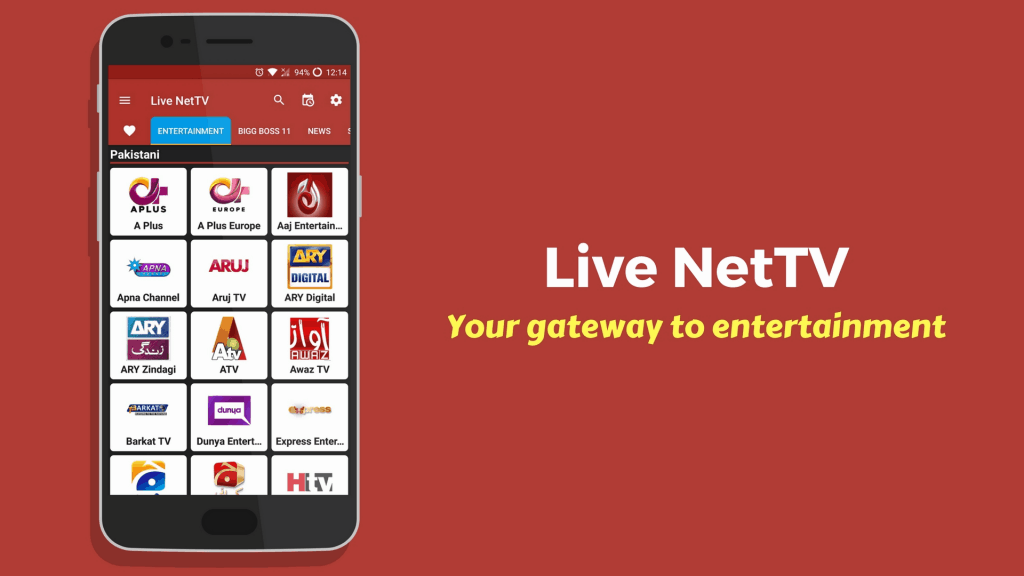 The final app on our list is Live NetTV. Similar to Mobdro, this app also is not just for the NHL. However, unlike Mobdro, Live NetTV categorizes everything for you, so finding NHL content is really easy.
They currently have over 700 channels of content (and the list keeps growing) and if you're ever stuck without a game to watch, Live NetTV is guaranteed to have something else to keep you occupied! Check out our install guide for Live NetTV to get it all set up on your system.
Hopefully, this guide gives you all of the information that you need so that you can feel like you're right in the middle of the action! If there are any other add-ons we've missed please share them in the comments!