Hulu is one of the most famous streaming websites around. With a subscription, users can enjoy channels such as NBC, Fox, Viacom, BBC, ABC, Comcast, MTV, VH1, Discovery networks, and much more. It functions just like Netflix, in the sense that it allows customers to watch movies, TV series', shows, documentaries, animated films, and other productions.
The hassle of geo-blocking
The service is available in many countries, but the best content can be found on the US service. Hulu hasn't made many efforts to expand to other markets around the world like Netflix has. However, because of its ample catalog of streaming options, and the fact that it is compatible with almost every device and operating system in the market at the moment (including Android), people are enchanted by Hulu.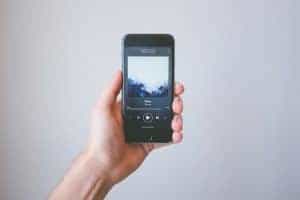 The problem is that many Hulu lovers live outside of the US borders, so the service isn't available to them due to geographical restrictions. To watch Hulu on an Android device outside of the US, you need to use a quality VPN. Virtual Private Networks, also known as VPN's, come in handy if you want to watch content from abroad from the comfort of your home. The system has encryption protocols and measures that help you to hide your IP address and obtain a new, temporary one.
VPN opens a world of possibilities
You get to choose which country you want to connect to using a quality VPN service. If you need to access the US Hulu region, all you need to do is connect to a VPN, choose a country server (in this case, the United States of America), and you're done! You can do it from your Android phone because many VPNs have compatible apps. A Microsoft engineer invented VPN in 1996 as a tool to guarantee more privacy, security, and anonymity while browsing the web.
The problem is that Hulu, just like Netflix, has been tracking VPN users and blocking the IP address of VPN services that they find, because they want to protect their streaming content from unknown sources and guarantee that only American residents have access to them.
Shellfire VPN: your best friend
Fortunately, there is another way to watch Hulu outside the US, be it on Android devices or iOS. Acquiring the Shellfire Box, which is a tiny little box that you can connect to your VPN enabled router via a USB port, will be enough to unblock Hulu, no matter where you are! The Box runs with the Shellfire VPN, which can also be directly used to access Hulu content without needing the box.
The Shellfire Box is now the preferred option for thousands of people who want to enjoy the benefits of a VPN, but can't run such a service in some of their devices. The Shellfire Box is compatible with everything, and you just need to plug it into your router and configure it, which is pretty straightforward given that it is an automatic process.
How to watch Hulu on Android outside the US using Shellfire VPN
Go to the Google Play Store on your Android device.

Install the Shellfire VPN app on your phone or tablet.

Sign in and create a Shellfire VPN account, choosing the payment method you like. You can even select the free version, although the premium service is significantly better.

Execute the Shellfire VPN on your Android device.

Choose to connect to an American server with the Shellfire VPN.

Go back to the Google Play Store.

Look for the Hulu Plus app.

Install the Hulu Plus app.

Return to the main screen, locate the Hulu Plus (H+) app and open it.

Enter your username and password, and if you don't have it, register to the Hulu services.

With your Shellfire VPN connected to an American server, you will be able to watch thousands of movies, series and shows destined only for American people, no matter where you are.