If you have had a chance to use Terrarium and love it, I've got something else for you to enjoy. FreeFlix HQ, which is very similar to Terrarium, aims to be your all in one app for streaming content. It works amazingly well on every platform I've been able to test, from the FireStick to a couple of different Android boxes.
One of the best features is that the product is customized for Android TV, which is really helpful when you are using the remote control. You will find that the look is very similar to Terrarium TV, but there are some extra options on offer which elevate FreeFlix above its rival.
Before You Take the Plunge
Now I know that I have you all excited and you want to jump straight into the installation steps. However, before I get into all the amazing features and the interface of FreeFlix, we need to talk…
You see, apps like FreeFlix and Terrarium for that matter somewhat skirt the boundaries of legality.  To protect yourself, (as the laws around streaming and cord cutting are very much still in flux,) you need to get a VPN.
VPNs serve a dual function when it comes to streaming content. The first is that they encrypt everything you are doing. This ensures that no one can monitor your activities online. VPNs set up a "virtual tunnel" between your device and the server they are connecting to. This ensures that even your ISP is unaware of your activity, which is great as many ISPs throttle bandwidth when streaming content. 
There's More
The second advantage of a VPN is its ability to bypass geoblocking. Geoblocking, in a nutshell, is when content is available only from certain jurisdictions. You have probably experienced it if you have Netflix and have ever traveled from one country to another. You will have noticed that the shows automatically change. As you can well imagine, this is quite annoying! A VPN helps you to bypass these restrictions. You simply connect to a server in the country that has the content you're interested in. After this, the VPN software masks your IP so it appears as if you are local! It really is that simple.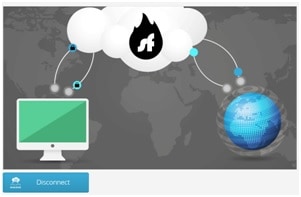 There are quite a few different VPN solutions out there, and choosing the right solution can be difficult. Stay far away from the free ones – they can infect your computer and really slow down your connection. From the pay solutions available, I always recommend Shellfire VPN. With Shellfire, I know that the servers I'm connecting to are fast – which is really important. Another advantage I have found with Shellfire is the Shellfire Box. Available on Amazon, this tiny little box (literally the size of a box of matches,) acts as the intermediary for my whole home! It saves me so much time and also ensures that I never forget to launch the VPN software before I start watching! I cannot recommend it enough.
Using FreeFlix HQ
Some of the simple features of FreeFlix that I liked were that when you are playing a program, you get a prompt for the resolution you want to watch in. Also available from the same interface is an option to download the media document or play it. 
Inside the feature called filter, there is an option where you can choose to switch servers. This really helps the individuals who have issues with buffering. A Live TV interface is also available, giving you the chance to watch live TV channels from all around the globe. This feature definitely still needs work, however, a few channels will play smoothly.
FreeFlix includes a built-in video player that works well – especially if you use subtitles. When the video begins to play, the CC option will provide a rundown of subtitles available. On the off chance that one of them is out of the sync, picking an alternate subtitle record will probably solve the issue. There are ads in the free version, but a simple tap on the back button helps you escape those!
FreeFlix does offer an option of moving to a paid version. This version is without advertising. Simply send a PayPal "contribution" to the application developer. Finally, FreeFlix is not restricted to the Android platform only – it is available on both Windows and Mac.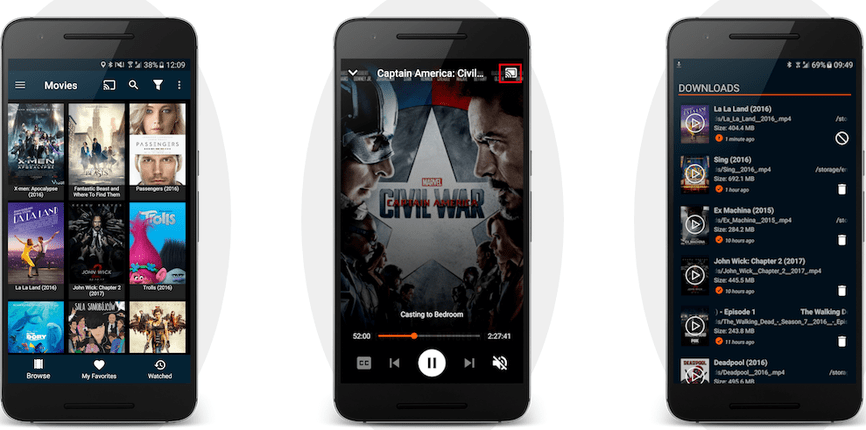 The most effective method to Install FreeFlix HQ On Fire TV/Stick Guide 
Stage 1 – Turn on Apps from Unknown Sources in the Settings section under Developer Options.
Stage 2 – Go to the home screen and search for and install the free Downloader App 
Stage 3 –  Inside downloader, navigate to https://freeflixhq.com/. Click FreeFlix HQ .APK link and download it 
Stage 4 –  Click Install when prompted  
Stage 5 –  Enjoy an assortment of movies, TV shows, TV series and much more… 
Another approach to Install FreeFlix HQ On Fire TV/Stick Guide 
Stage 1 – Turn on Apps from Unknown Sources in the Settings section under Developer Options.
Stage 2 – Go to the home screen and search for and install the free Downloader App 
Stage 3 – Install Aptoide TV ( http://aptoide.com/installer-aptoide-tv) using the downloader application 
Stage 4 – Finally, utilize Aptoide TV to install FreeFlix HQ, Terrarium TV, Mobdro, Kodi, or other awesome Firestick applications