If you are a German expat living abroad, then you'll know the pain of not being able to catch up with your favorite German TV.
This is because most German TV channels are not accessible outside the country. They are protected by regional restrictions which prevent people outside Germany from watching TV shows, movies and sports broadcasted in the German language.
Germany boasts some very good channels like ARD, ZDF, Sky Deutschland, Pro Sieben Sat.1 and RTL. Missing this programming will make many feel homesick. The good news is that you don't have to be in Germany to enjoy the likes of ZDF Mediathek. This guide will show you how to watch German TV Channels abroad.

The Restrictions to watch German TV Channels abroad
Though most of these TV Channels can be streamed online, you need to make your stream appear as if you are located in Germany. For example, ZDF gives you the error "Diese Sendung kann Ihnen leiderwegenrechtlicher Beschränkungen nichtangebotenwerden" if you are abroad.
To achieve geo-blocking, these services read your public IP address. IP addresses carry specific information concerning your traffic, and some this information is your location. If you are not in Germany, you are then blocked.
Circumventing the Restrictions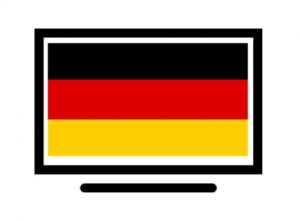 To evade such censorships, all you need to do is acquire a German IP address. This is where a VPN comes in. A VPN tunnels your traffic through a server located in your selected region, making your device appear as if it is located in that country.
Here's how to get it running;
The first thing you need to do is sign up with a VPN service. Try as much as possible to avoid those free VPNs as they may end up compromising your online security. After all, you are not paying anything. If you don't want to pay at first, you can take advantage of the premium Shellfire VPN's free 14-day money back guarantee. This will give you a good experience and then you can decide to subscribe later.
Now that you have a subscription, download and install the VPN app for your specific device. For safety purposes, get it from the VPN's official website.
After installation, log in with your account and connect to a German server.
Your IP is now masked, and you appear to be browsing from Germany.
You now have access to all German TV Online broadcasts.
How about Smart DNS?
Smart DNS also works in unblocking German TV when outside the country. However, these tools don't function the same way as a VPN. First, you don't get a new IP address after you have configured your connections. Your traffic will not be wholly but partially redirected.
The problem with Smart DNS is that not all channels can be unblocked using the service. This makes it an unreliable method.
We, therefore, recommend the use of a VPN. Shellfire VPN promises you unrestricted access to German channels from anywhere, and it's really easy to use!