Globosat Play is one of Latin America's largest online content providers and the leading multi-channel video provider in Brazil. The channel offers premium content ranging from live channel streams to content on demand. This gives you the chance to watch the best TV channels, 24 hours a day. You can also watch your favorite shows whenever you want.
Globosat Play allows you access to channels such as gnt, SporTV, BIS, MAIS, TELECINE and Premiere. It has a reach of about 50 million viewers, with a daily usage of 17.2 million users!
You can access Globosat Play services using your
PC/Mac
Android
iPhone/iPad
Xbox One/Xbox 360
Chromecast
The Bad News
The negative side of Globosat Play is that it only provides its content in Brazil, and you can not access it outside the country (well, at least if you don't know how to). This means that if you have traveled to or live in Argentina, Colombia, Puerto Rico, US, Germany or Australia, you can't access the service.
This is due to geographical restrictions that have been imposed on the channel. This is a common problem we face with most streaming services. Geo-restriction is achieved by detecting your IP address and determining the location of that IP address. The moment you try watching content, the app or website itself prevents you.
The Good News
Fortunately, with the right VPN you can watch Globosat Play. A VPN is a service that lets you connect to a server located in another country. In our case, Brazil. The VPN then encrypts your traffic and tunnels it through the connected server. The result is that you are given a new IP address that makes you look as if you are located in Brazil.
When you log on to Globosat Play, the app or Website will try to read your IP. It will then see that you are located in Brazil.
Boom! You have access.
How to Unblock Globosat Play Using a VPN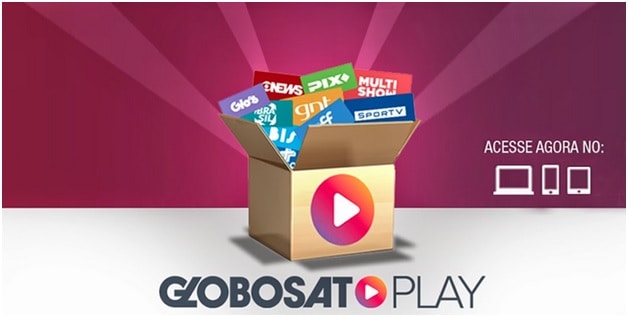 Unblocking Globosat Play using a VPN is the most effective method and guarantees you full-time functionality – at least if you use the right VPN!
For a VPN to be good enough to unblock Globosat Play, it first needs to have a server in Brazil. Second, it needs to offer you high speeds that enable HD streaming. On top of this, you need unlimited bandwidth.
To unblock Globosat Play, you will need to;
Sign up with a VPN provider.
Download and install the VPN application to your device.
Launch the VPN application and sign in using your VPN account.
Connect to a Brazilian server.
Finally, go to the Globosat Play website or launch the Globosat Play application.
You have disguised your traffic to appear as if you are located in Brazil. You can now enjoy Globosat Play outside Brazil!
Conclusion
A good VPN is the most critical part of addressing geo-restrictions of Globosat Play outside Brazil. Shellfire VPN is one VPN that works well in unblocking it abroad, and with it, you will be able to enjoy your favorite TV channels and content on demand. To test out their service, you can take advantage of their 14-day no-questions-asked money back guarantee. You can also get the Shellfire Box. This tiny little box secures all internet devices at home while simultaneously unblocking blocked websites.