Hotstar is the best Indian video-on-demand streaming service. It plays host to some of the best Bollywood movies, Indian TV Shows, original shows and even offers sports streaming from Indian cricket.
If you are an expat living in the USA or any other country, you'll agree with me that Hotstar is a necessity. You may also be a citizen of the US or any other country, and you've been infected with the Bollywood bug. If you are, then it will be your best friend.
However, Hotstar is an Indian only VOD service and can only be watched in India, at least if you don't have the right information. If you try watching Hotstar from the USA with your iPad, you'll be met with "Content Unavailable. The content is currently unavailable in your region." 
So how do you watch Hotstar in the US on your iPad? Read this guide to find out.
Hotstar Geo-Restrictions
Hotstar established geo-restriction of content to comply with content producer requirements.
To do this, Hotstar majorly uses your IP address. An IP address carries certain information and among these is your geographical location. If your location is not India, then you won't be allowed to stream content to your iPad.
Geo-restrictions are very popular with streaming sites. You have to unblock BBC iPlayer to watch it outside the UK, and the same applies if you want to watch Hulu outside the US.
Unblocking Hotstar in the US using a VPN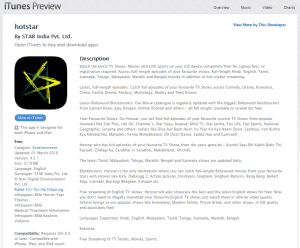 If Hotstar uses your IP address to detect your location, then why not just change the IP address?
The best way to change your IP address is through the use of a Virtual Private Network (VPN). A VPN is a tool that allows you to connect to the internet using a server that is run by a VPN service provider.
The VPN first encrypts your traffic and then sends it over to the VPN server. If you want to watch Hotstar in the US or anywhere else, then you need to connect to a VPN server in India. After the VPN tunnels your traffic through this server, you will end up getting an Indian IP address.
With this address, Hotstar will now be cheated to think that you are actually in India.
Here is the process of watching Hotstar in the US;
Sign up with a VPN. The VPN provider you sign up with should have servers in India that you can connect to.
Download and Install the VPN's iOS app on your iPad.
After that, sign in to the app using your account. You can then connect to a VPN server based in India.
Your device should now get an IP address that makes it look like its located in India. Through this process, you will also unblock other Indian streaming sites like StarSports and SonyLiv.
Downloading the Hotstar app to your iPad outside India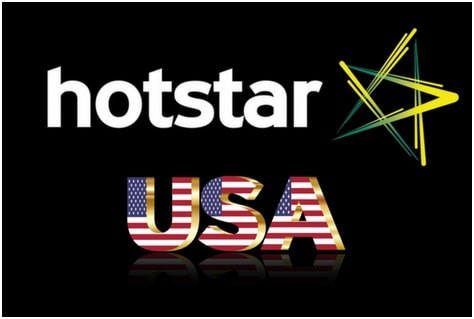 After you've got your VPN running, you will need to download the Hotstar app. To do this, you will need an Indian Apple ID since the app is only available in India. To do this,
Log out of your iTunes account.
At the bottom of the 'store' change your region to India. You can do this by choosing the Indian flag.
Try downloading any free app from the store.
Since you logged out of your iTunes account, you will now be prompted to create an account. Make sure you choose the 'no card' option.
For the account, you will need Indian address. You can create a fake address here.
You can now download Hotstar app to your iPad!
Conclusion
There you have it! Following the above procedure will let you unblock Hotstar and watch it in the US using your iPad. However, you will need a VPN that can tunnel all your traffic successfully. We would suggest that you use Shellfire VPN. Shellfire VPN is known for successfully unblocking streaming sites. The VPN has a 14-day money back guarantee that you can use if it doesn't do the job for you!