Ever got bored with a particular software or program on a computer and you want to spice it up or have you ever wondered whether some particular items would be better if it is added to a program? That is what add-ons are meant for. They act as an extension in either software or hardware format used for adding extra features to a particular program. It may improve the functionality of the program, add unseen items to the interface of the program or give such a program more positive capabilities.
The majority of these add-ons come as self-installing enclosures or packages so users can easily click or double-click on the add-on to install files for the required program. Sometimes, the add-on feature can also be called "extension" or "plug-in".
There are various types of add-on, each performing its own unique function. Some hardware add-ons can be used for sound enhancement, graphics acceleration, modem capability and improvement of memory while software add-on can be used for improving gaming experience, word processing as well as streaming of movies, music, and TV shows.
What is KODI?
Entertainment is a major part of human life. During relaxation, music can be listened to or movies streamed and watched by individuals. It is in this view that "Kodi" comes into play. Kodi is open source and powerful software used for organizing media libraries such as movie collections, television shows, music, and photos. In other words, it is the gallery for all of your entertainment.
Formerly known as the Xbox Media Player (XBM) available since 2002, it has evolved greatly. It was renamed Kodi in the year 2014. As earlier mentioned, streaming of media content is possible through it as it offers a way of watching and storing content around the home in about every operating system and across hundreds of devices.
What Devices can I use Kodi on?
Kodi comes with its own unique interface and works with both local and network storage devices. It can also run content on any device such as
Television
Laptop
Phone
Tablet
What Functions can Kodi perform?
As the core of entertainment as well as its gallery, Kodi can do a lot on different platforms be it music, videos or television.
On the music front, it can play different formats of music such as MP3, AAC, and OGG. Smart playlists are also available as it has the ability to tag different tracks in the playlist. In terms of video, it also works with various formats such as ISO, 3D and H. 264. While content can be streamed online as well. Once films are imported, posters, trailers, extras and more can be added by Kodi.
Also and unsurprisingly, Kodi also works with TV shows allowing video files to be stored and downloaded. In the case of videos and music, adding of posters and tagging is also available to give you the description of the TV show being watched and actors.
What is Gaia Kodi add-on?
Formerly known as "bubbles add-on" created in 2017, it is a very powerful and multi-source type of add-on that has integration with real-debris, premiumure, and other premium sources. It functions with torrent links. It offers full customization features to configure to the user's taste and set-up the way you like and what.
Importance of using VPN with Kodi
Due to copyright infringement, some Kodi add-ons can be deemed illegal. As laws around the world vary greatly when it comes to copyright, it's possible that what is legal in one jurisdiction is illegal in another. This can be very confusing and often users install the illegal add-ons without know the consequences. Users can be sued for this as activities are monitored by the ISP who feed information to companies and government.
This is where a commercial VPN like Shellfire comes into play. With VPNs your content is encrypted and secure and no-one is able to monitor your activities online.
Another very important reason to use VPN is to by-pass geo-location restrictions as some official add-ons such as iPlayer, NBC sports have restrictions related to location. Again, Shellfire is the perfect solution. With VPN servers distributed around the world, Shellfire lets you mask your IP address making it appear as if you are in a different location.
Steps to install Gaia Kodi add-on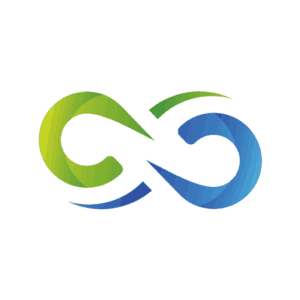 First, make sure you have the repository that contains the add-on, then follow these steps:
Open "Kodi" and go to setting (represented by the gear icon)
Click on "file manager"
Check the left side of the screen and double click on "Add Source" then a screen pops up. Click on <None> and enter "URL: http://repo.gaiakodi.com/", then click OK to confirm entry
Return to Kodi home page and open Add-ons section (from the main menu). Click on the "open box" icon is located at the top-left corner
Select "install" from the ZIP file
Now Install from repository> Video Add-ons> Gaia. Click on the add-ons name to see its overview screen 
Finally, hit the install button to finalize the process