Magic Dragon is a popular Kodi add-on that gives you access to a variety of content, including movies and tv shows for the entire family, documentaries, sports channels, radio, and music. Kodi platform users are pleased with the Magic Dragon add-on because it is continuously updated with favorable content. Regardless of what you enjoy watching, Magic Dragon has shows, movies, and other content you will love. This popular Kodi add-on is one of the most well-rounded apps available on the Kodi platform. Two features Magic Dragon users enjoy are the 4K movies and the section dedicated to the episodes of the day.
Like many other Kodi add-ons, Magic Dragon gives you a variety of content to watch whether you're in the mood to watch your favorite movies on a rainy day, relax after work, have family time, or do anything else. This popular Kodi add-on is reliable and has regular updates to keep all its users current on the latest content, including WWE content streaming! If you missed one of your favorite shows or interested in watching one of the latest movies that came out, Magic Dragon will help you turn your night into a movie night. All you need is popcorn. Another feature of this add-on is how easy it is to use. Once you start using Magic Dragon, you'll wonder why you didn't start using it sooner.
The Advantages of Using a VPN With Magic Dragon
Privacy
The primary advantage of using a VPN is privacy. Sometimes the streams you access on Kodi offer copyrighted content which can be illegal to view in some countries. This could cause you to pay hefty fines or even land you in jail, so you need to be careful. When you're using a VPN, no one has access to what you're doing, not even your ISP (internet service provider). All your information is secured and protected. What you watch and when you watch it is your business. You don't need anyone spying on you, and a VPN like Shellfire VPN stops people from doing that.
Security
The internet world is not as friendly as you may think. You may play online games with a few friends, but there are some people who use the internet with bad intentions, such as identity theft. Once identity theft occurs, it can take years for you to get your finances in order and clear your name of any wrongdoing, not to mention the money you will have to spend to pay a lawyer to help you. A commercial VPN like Shellfire VPN is key in keeping your information secure. Using Shellfire VPN you can protect yourself regardless of the device you're using.
Remove Geo-Restrictions
Some countries, such as China and countries in the middle east have geo-restrictions that prevent the citizens from accessing certain content. Some restricted content includes Facebook, Twitter, and a lot of popular shows that are available in the United States, such as WWE. Using a VPN allows you to stream the content you want to watch regardless of where you live by removing geo-restrictions. All you need to do is select the location you're interested in and the VPN will do the rest. What it does is it gives you a new virtual IP address that makes it appear as if you're in the country where the content is available.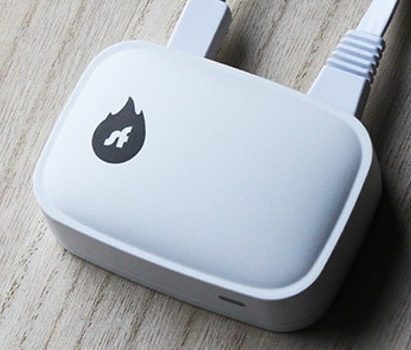 Different Devices
VPNs are available on a variety of devices, including tablets, phones, and computers. Regardless of what you want to watch your favorite show or movie on, a VPN has you covered. You can stream content all day knowing your information is safe. However, there is one thing Shellfire VPN does better than anyone else. With Shellfire VPN you can use the Shellfire Box and quickly and easily use a VPN on devices that were previously unprotected.
Cost
You may be like a lot of other people who have never used a VPN who think VPNs cost a lot of money. Surprisingly, they are not expensive. For a few dollars a month, you have all the protection you need to keep your information safe and stream as much content as you want. There are no limitations. Check out Shellfire VPN to get started.
Installing Magic Dragon on Kodi
On your Kodi home screen, find the "system" icon located between the search and power icon in the top left corner of your screen, then click "file manager."
Select "add source" and select "none," which allows you to enter a custom URL. In the custom URL field, type the following exactly as shown – http://2supremacy.uk/repo. When you've typed the URL, click the "okay" button.
Once you click the okay button, you will need to name the add-on you're installing. To keep things simple, you can name the add-on "supremacy," since that's where you're downloading the file from for your Kodi device. You don't have to name the add-on supremacy, but if you decide to give the add-on another name, make sure you name it something that stands out, and it's a name you can remember. The name you choose needs to be in the "name media source" box. Once you're done, select the "okay" tab. Clicking okay sets the location.
Now you're almost done. Go back and select "install from repo" and then select the repo you've just installed. Once you've installed the repo you need to install the addon so go back again and then select "install from zip" and select the file that's just been installed. Once you've installed it go to the video addons section and select Magic Dragon and then click install to complete the installation.
If your download is malfunctioning for some reason, shut down your Kodi device and repeat these steps. Make sure you have entered the URL and other information correctly. Without the proper URL, the add-on can't be installed. Make sure you double-check the URL you provided and remember the name you gave the add-on if you didn't stick to the default file name of "supremacy." If all of these things are in order, your download should work without any hassles or error codes or messages. Congratulations! You have downloaded the Magic Dragon add-on for your Kodi device!
Kodi is an excellent platform to use when you want to steam a variety of content. This platform features different add-ons you can customize and personalize to your liking. Before you start using any add-on on your Kodi device, make sure you are using a commercial VPN like Shellfire VPN.
VPNs are not free to use, but is streaming content illegally worth your freedom? Always use a VPN, so you stay out of legal trouble and protect your personal information. Using a VPN like Shellfire VPN and having peace of mind is worth the few dollars you will invest in the program to keep your privacy and add security to your Kodi device. A VPN needs to be used each time you stream content on Kodi regardless of how long you decided to stream your favorite shows or movies.
You can always find something to watch on Magic Dragon, and you can view your favorites as many times as you like.