Kodi is a free open source media player that is used to stream videos and music online. You can also view media from digital files on storage devices on Kodi. Kodi was developed by XBMC in 2002 when it was simply known as XBMC which was an acronym for the Xbox Media Console.
Like many media players, you can customize your Kodi with a wide variety of skins. Kodi can be used on Windows, Mac OS, Android, Linux, and Raspberry Pi. It can also be run on other non-computer devices such as TVs and of course the Xbox!
What is Masterani Redux?
This is a third-party add-on for Kodi. It is not developed by XBMC – this means the official Kodi repository does not support it. The main purpose of this add-on is to search for links online with anime content that you wish to watch. The add-on doesn't own these links; it simply scrapes them from other online sources.
Whenever you're using a third party add-on with Kodi, you need to ensure that you protect yourself with a VPN. Often these add-ons provide access to copyrighted content and you could get into legal trouble if caught viewing the content.
How do VPNs Protect You?
When using Kodi add-ons or even just browsing the internet in general, you really should have a VPN place. VPNs or Virtual Private Networks are your only real defense against monitoring. You see, VPNs were initially created as a means for business people to connect to their offices while on the road. This meant they needed to be extremely secure as no company wanted unauthorized access to their data.
Now that VPNs are available to everyone, the security is their biggest selling point. When using a commercial VPN like Shellfire VPN, you create a virtual tunnel between your device and the VPN server. All traffic sent through this tunnel is completely encrypted and cannot be hacked or monitored at all. In today's world, this is especially important!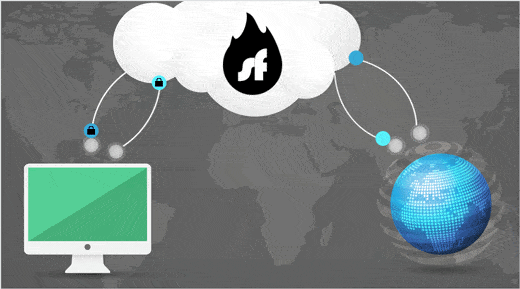 Security however is not the only benefit of a VPN though. You've probably received an error message at least once when trying to watch something online. Something similar to the following I bet:
… the content you are trying to view is unavailable in your country or region …
If that sounds familiar don't be surprised – it happens to everyone and is called georestrictions. Basically what this means is that access is restricted based on your location. While this might seem insurmountable, using a VPN the solution is really quite easy. You simply have to connect to a VPN server in a country where the content is available. Once you've done this, the VPN server will mask your IP address making it appear as if you're browsing the internet from that country. If you go back and try that same link again it should now work fine!
How to install Masterani Redux Kodi add-on.
Now that you've got a VPN in place and you are securely protected, lets talk about how to install Masterani Redux Kodi add-on using the Magicality Repository – its official source. Here are the steps you should go through to get your add-on installed.
Allow Third Party Add-ons on your Kodi
This must be done if this is the first time installing add-ons on your device. It won't be possible to install your add-on if this feature is disabled. Here is how you do it:-
Click on the add-on button on the left-hand side of the Kodi interface. If you haven't installed any add-on on your Kodi, you'll see the words, 'You do not have any add-ons installed yet. Visit our add-on browser to browse through our collection and improve your Kodi experience' on the opened window.
On the left-hand corner, click the cog settings icon with the add-on button still selected, you'll see the words, 'You do not have any add-ons installed yet. Enter the add-on browser to download add-ons created by our community'.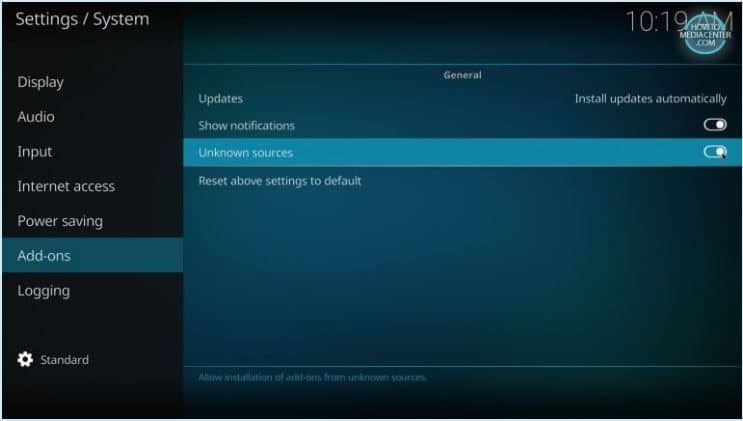 On the next open window, click on 'unknown sources' to enable unknown sources and show notifications. This action allows installation of add-ons that are not on the Kodi repository.
Add Magicality Source to Kodi
This is the source on which Masterani Redux is located. This will allow you to download the repository zip file from the Magicality Source. Here is how you do it:-
Go back to Home on your Kodi interface. Click on the cog settings icon. These words will appear on the opened window, 'Your library is currently empty. To populate it through your personal media, enter "files" section, add a media source as well as configure it. After the source has been added and indexed you will be able to browse your library.'
Click on the 'enter files section' button. You will open the window below.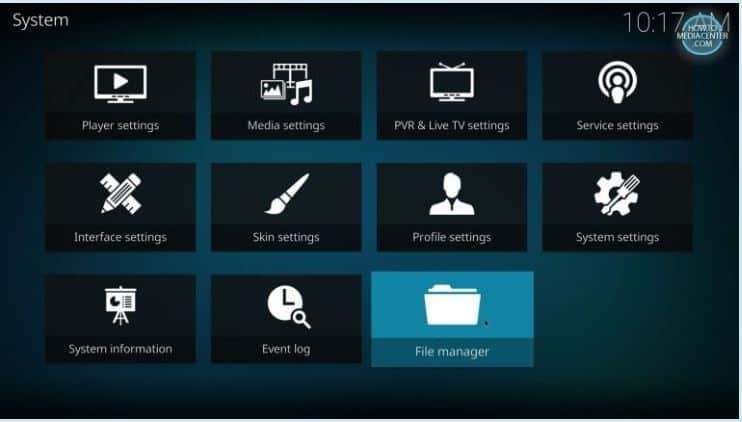 Select 'file manager'.
Click 'add source.'
You will open a window and within it, a smaller window with the head, 'Add File Source.' The smaller window has two editable boxes. One of them has the words 'Enter the paths or browse for the media location,' and the next has the words, 'Enter a name for this media source.'  At the 'enter a path or browse media locations' box, paste https://wilson-magic.github.io/repo/
At 'enter the name for this media source' box, write Magic or something similar that you will easily remember
Install Magicality Repository
Now you'll have to go back to where we began, the home screen of Kodi.
Click on Add-ons. You'll see the same window you saw when you opened it the first time as shown in the image above.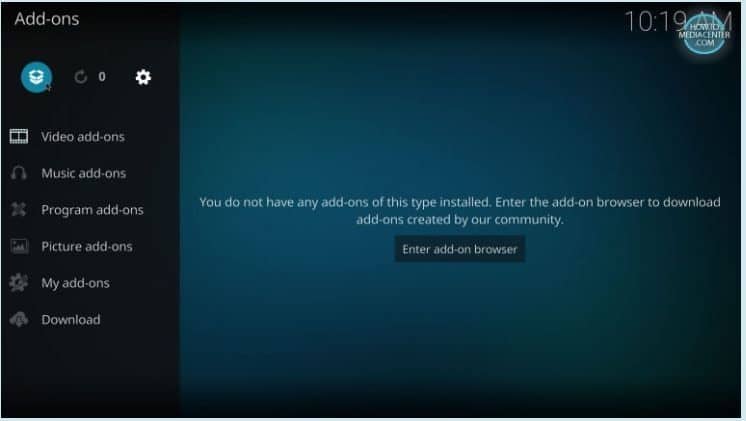 Click the add-on icon on the left corner to open the add-on browser. You'll see the words, 'You do not have any add-ons of this type installed. Enter the add-on browser to download add-ons created by your community' on the open window.
On the opened menu, click on 'install from zip file.'
On the new sub-menu, click on Magic or whatever you called it.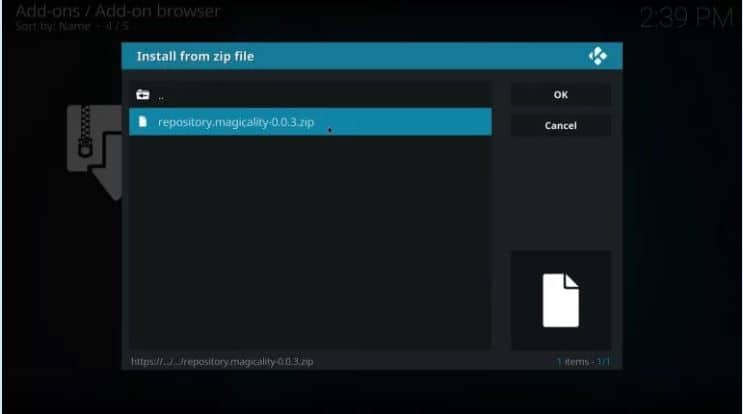 Download and install from the repository by clicking on repository.magicality-x.x.x.zip
Installing the add-on
At this point, we have installed the repository. Let's install the Masterani Redux add-on.
Go back to the Add-ons browser and click- 'Install From Repository.'
Click 'Magicality Repo' > 'video add-ons.'
Click 'Masterani Redux' > install. The add-on will download itself and install.
You can now go back to the home screen, then add-ons and open Masterani Redux. Here you can add items to favorites.
Summary
If you're a fan of anime content, then the Masterani Redux add-on needs to be part of your collection. Remember that the add-on does not own the rights to the content so it's really important to have a VPN in place whenever you use it.