Today I'm back with the working method to install Seal Team 6 Kodi Addon. This third-party addon lets you stream movies and TV shows. This installation method works on all Kodi-compatible devices including FireStick, Fire TV Boxes, PC, and NVIDIA Shield. Seal Team 6 Kodi addon is available in the South Paw Repository.
Features of Seal Team 6 Kodi Addon
Seal Team 6 is compatible with Kodi Leia 18 and Kodi 19 Matrix. The interface is simple and looks identical to that of the Exodus addon.
Repository: South Paw Repository
Link: https://southpawlefty2468rocky.com/repo
Content Categories
Movies
TV Shows
My Movies
My TV Shows
New Movies
New Episodes
Channels
Tools
Search
Don't expect a long list of titles in Channels Episodes. The number of titles in Movies and TV Shows is satisfactory but not extraordinary. But it is good to see some of the most wanted titles in New Movies and New Episodes.
Seal Team 6 addon uses scrapers to fetch content. Most links come with 720p quality and a few offer 1080p quality. However, you may have a hard time finding 4K links.
Pros
Neat content categories
Free streaming
New titles updated for Movies and TV Shows
Compatible with Leia 18 and Matrix 19
Cons
Third-party addon (VPN is highly recommended)
Install VPN for Safe Anonymous Streaming
Are you passionate about watching movies or shows on your Xbox, PlayStation, tablet, or smartphone? Then keep on reading to learn how you can do it in the safest way possible.
In today's day and age, sports, TV shows, and movies are available at the click of a button. This means lots of people have time to watch their favorite content anywhere they want. However, with all the great things that can be streamed through the internet, there are also some negatives.
One real downside is that many services such as YouTube, Amazon Prime, and Netflix limit what you can view depending on where you live.
Therefore, if you're outside Australia but inside Europe, you might not be allowed to view certain shows or sporting events that fall under an Australian license because it may be in breach of copyright law within your region. This scenario applies to other parts of the world also.
Fortunately, there's a way of getting around these limitations, and that's through the use of a VPN like Shellfire VPN.
Using a VPN to bypass censorship filters
If you're not using a VPN, it's likely that your ISP will be able to see what content you're viewing.
It might even decide to throttle the amount of data (slow down or limit) your connection based on which kind of content you're watching. This can be extremely limiting if you want to stream in HD, but struggle because the service has decided that the type of content you usually watch is too demanding for its servers.
Shellfire VPN circumvents this issue by encrypting all traffic from your computer through an external server before heading toward its destination. The result is that ISPs cannot tell what you are doing online and are much less likely to throttle your internet.
Access content from other parts of the world with a VPN
When you access a video streaming service, it checks your IP address and decides where to stream the content from. If the content you're trying to access isn't available in your region, you'll get blocked.
With Shellfire VPN, these restrictions can easily be bypassed. Just connect to a VPN server in the appropriate location and you can stream videos from any region. This can quickly increase the volume of links you have available, helping to dramatically increase the entertainment content you have access to.
Protect yourself with a VPN service
VPNs protect you against hackers who might want to steal sensitive information when you use public WiFi hotspots or unsecured connections. All of your internet traffic will be routed through the VPN server, providing encryption that
Shellfire VPN uses military-grade encryption and has servers located around the world, so using this service should have minimal impact on your internet speed. It's the perfect way to protect yourself online. You can read more about VPNs and how they work, here, and by connecting and using Shellfire VPN you avoid many of the risks associated with using an open internet connection or one that's shared by other people in your home or office.
Steps to Install Seal Team 6 Kodi Addon
You must configure downloading settings on Kodi, i.e., turn on Unknown Sources to let the system download files from community sources.
1. Enable "Unknown Sources" from Add-ons Settings
Launch Kodi
Go to Settings (Cogwheel)
Select System
Place the pointer on Add-ons
Turn ON Unknown sources

2. Download South Paw Repository Files
Move back to System
Select File manager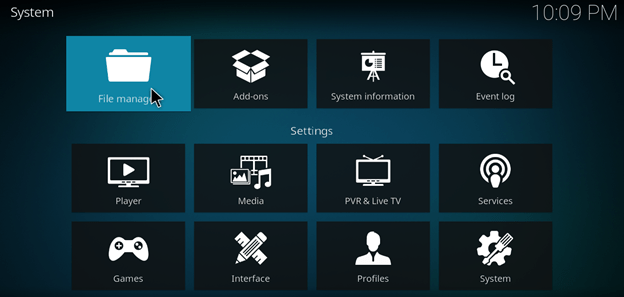 Double Click <None>
Paste or type the repository URL https://southpawlefty2468rocky.com/repo
 Select OK
Type media source name South Paw 
Hit OK
3. Install Repository Files from the .zip File
Move back to System
Click Add-ons / Packager Installer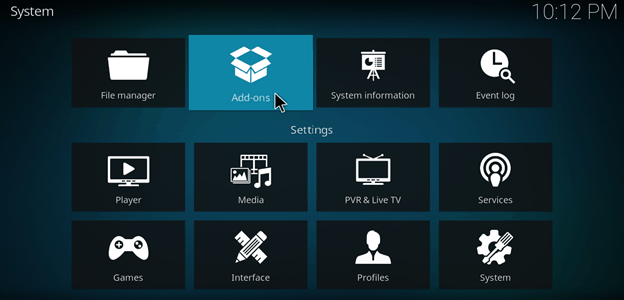 Select Install from zip file
Locate and select media source name (South Paw)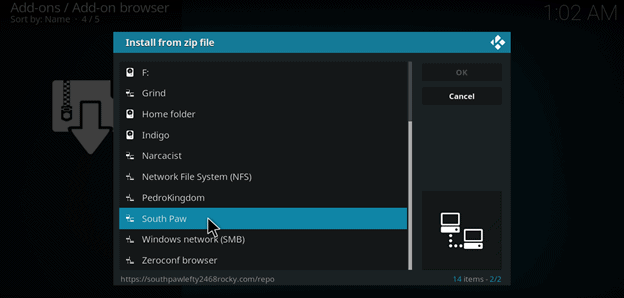 From the repository zip file (repository.southpaw-x.x.x.zip)
4. Install Rogue One Addon from Repository
Once "The South Paw Repository Add-on installed" notification appears, select Install from repository

Select The South Paw Repository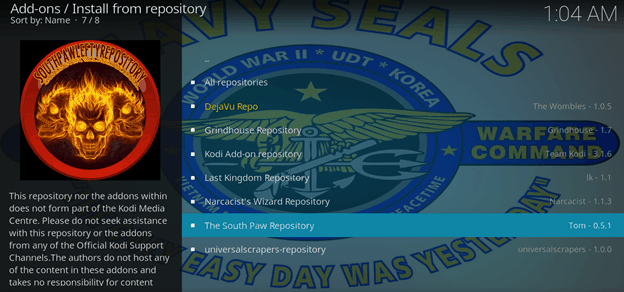 Click Video add-ons
Click Sealteam 6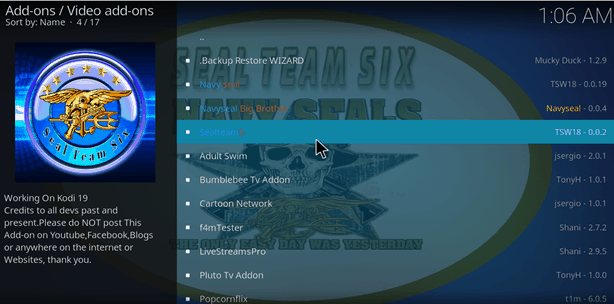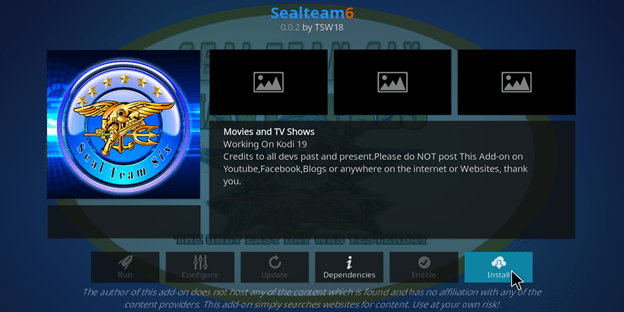 Wait for the notification "Seal Team6 Artwork add-on installed"
Once the notification appears, return to Home Screen and select My Addons
Launch Seal Team 6
Conclusion
Seal Team 6 is a fork of Exodus addon. But the quality is not as good as the popular addon was known for. It is clear that Seal Team 6 is a come-and-go thing and will return with some new name once pulled down.
I recommend you to install Seal Team 6 Kodi addon if you want to watch the latest movies or TV shows released in 2021. The rest of the content library is average. It is not a 1-click addon. You select a title and it runs the bar showing available links and most are 720p. Then you select from the available links to play a movie a TV show. Using a VPN with this addon will improve streaming speed.
Rating: 5.8 / 10