Welcome back, guys! Today, I want to introduce to you an impressive yet, for some reason, underrated Kodi addon. SkyNet is one of those unlucky Kodi addons which somehow failed to gain much fame despite being quite useful for a host of different reasons. You can install the SkyNet Kodi addon from the famous DeJaVu Repo. Let us first have an overview of this hidden gem!
Features of SkyNet Kodi Addon
SkyNet is a Movie / TV Show addon with some amazing titles and a huge and well-organized library. The user interface is pretty standard. The main menu is nice and clean from unnecessary items.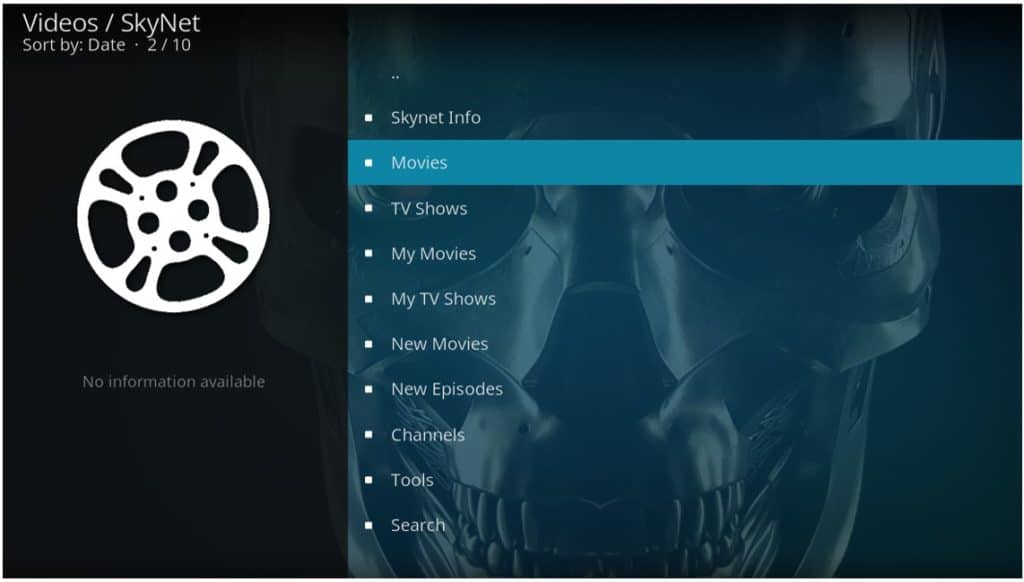 What I like the most about SkyNet addon is the variety of ways it has organized content inside the main menu. If you enter Movies or TV Shows, you will have a complete list of creative ways to find what you like. You can even search titles by celebrities by selecting People.
I've come with the working method to install SkyNet Kodi addon in 2021 because this is one of those rare addons that has categorized movies and TV shows on a region or country basis. If you enter Languages you will have a long list of titles coming from all over the world including Bollywood.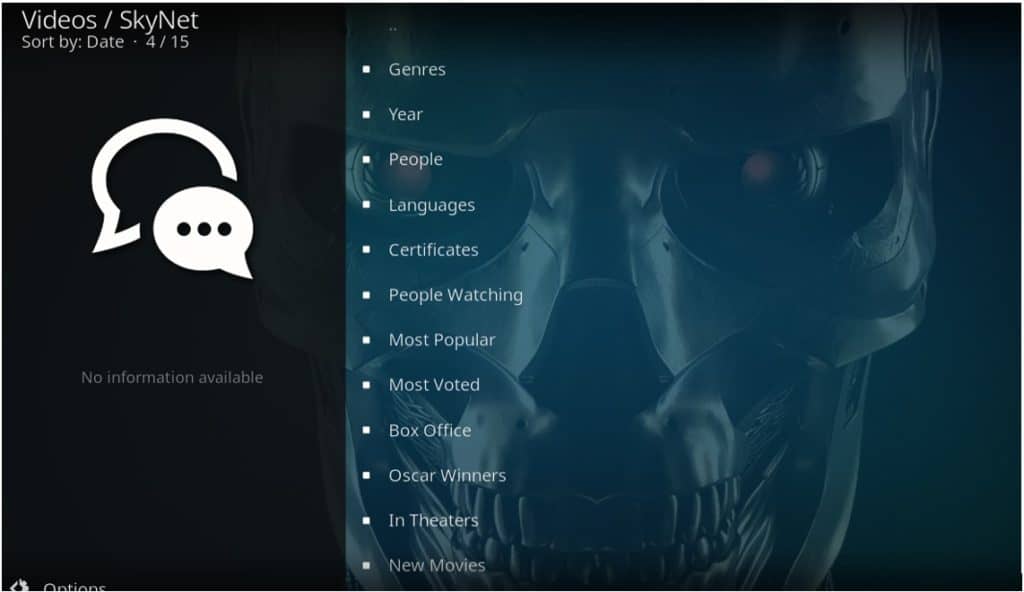 Another great feature of the SkyNet addon is the streaming of the latest titles. By the way – the new Mortal Kombat is fun but it still doesn't beat the original. However, if you're a fan of action and comedy, definitely give The Mitchells vs. the Machines a try – it was an absolute blast! This addon keeps coming with frequent updates.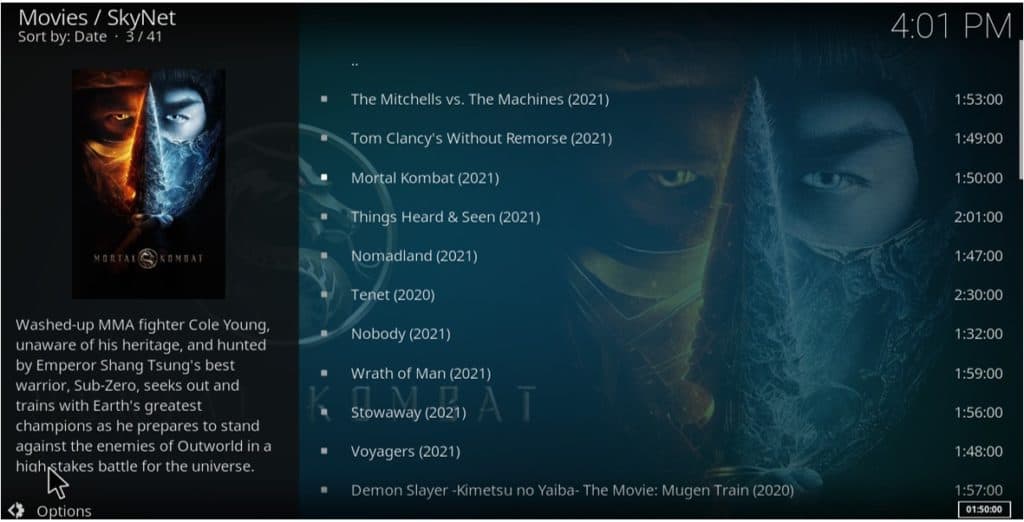 Pros
Comprehensive and neatly organized content library
Worldwide movies and TV Shows
Free Content
Cons
Very few Real-Debrid links
Third-Party addon
Do You Want to Restore Kodi 18?
As you know the new Kodi 19 built has been developed on Python 3, many of the best Kodi addons through 2020 are no longer working with the latest version. But you can always restore Kodi build by following this guide to restore Kodi 18.
Best VPN Safe and Anonymous Streaming
Most streaming platforms use community plugins and addons. Third-party repositories come and go just to return with a new name. Like Kodi, most streaming apps don't hold the responsibility for copyright violations and the burden comes all the way down to the end-user. Being a streaming geek can be risky if you don't realize how vulnerable these things are to hacking attempts, data breaches, privacy compromise, and unauthorized access to confidential information. Thank God, there is a one-for-all solution!
Shellfire VPN offers one of the most reliable VPN services in the market. Based out of Germany it provides users with a network of servers in 37 countries around the world making it extremely useful. I've been using Shellfire for a while now and continue to love its performance.
· Speed
With Shellfire VPN, you get unlimited speed with 256k encryption. For a streaming geek, speed is the last thing you'd compromise on. A premium VPN service like Shellfire can optimize the speed and performance of Kodi, Plex, and other streaming platforms.
· Anonymity and Bypassing Censorship
Most plugins come with a huge content list but disappointment prevails when you realize that most of the content doesn't play in your region. However, with its servers in 37 countries on 6 continents, Shellfire VPN lets you get rid of regional censorship.
Your online activities don't go unnoticed if you are not protecting your network. However, Shellfire VPN abides by the Zero-Log policy and its high-end encryption process hides your identity from the watchdogs.
· Security
Third-party add-ons and plugins are risky since they are known to access torrents and vulnerable servers. Without any protection, your personal information and browsing history can go public. The greater risk rises if you have connected your device to public WiFi. For professionals and hobbyist hackers, public routers are the easiest hacking gateways. But if the VPN is ON, hackers cannot sneak in since all data is encrypted and can't be manipulated.
It is impressive to see Shellfire VPN now has more than 250K worldwide subscribers and they achieved the quarter-million milestone pretty quickly. Competitive pricing and top-notch service are the reasons behind this consistent success. Shellfire is compatible with Android, iOS, and Windows Operating Systems and you can use it across multiple devices and this is another big reason for its huge following.
Steps to Install SkyNet Kodi Addon
SkyNet is a community addon you can install from DeJaVu Repo (a third-party repository). You have no choice but to temporarily allow Kodi to download files from unknown sources.
Launch Kodi and select Settings
Go to System
Hover the pointer over Add-ons (option on the left bar) and then take the pointer to toggle (turn ON) Unknown Sources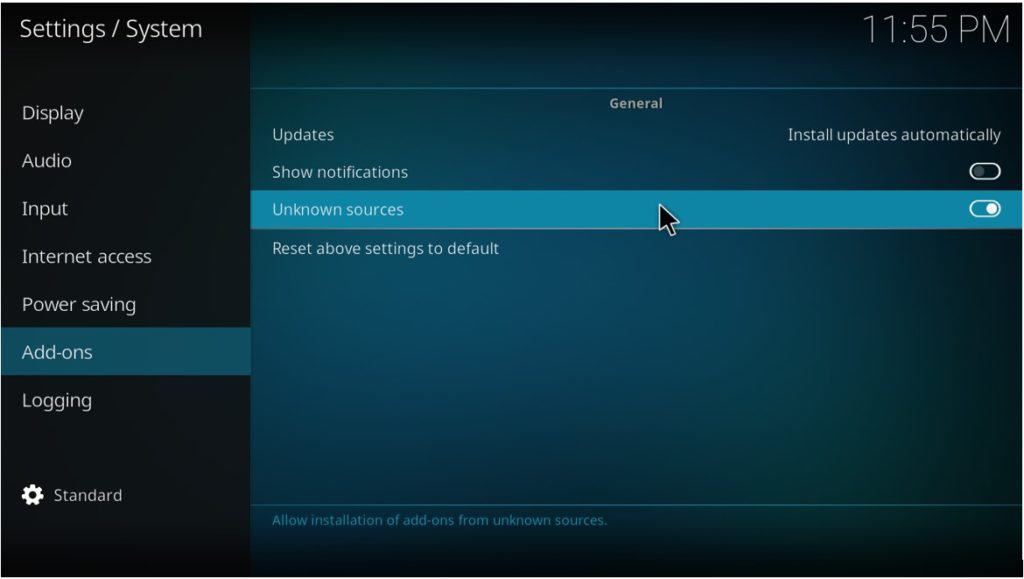 Press YES to confirm changes
Once more, turn back to the Home Screen
Hit Settings
Go for the Folder (File Manager)
Select Add source
Double-Click <None> and the field will let you insert or copy the text. Provide this link to the DeJaVu repository: https://dejavurepo.github.io/
Select OK to proceed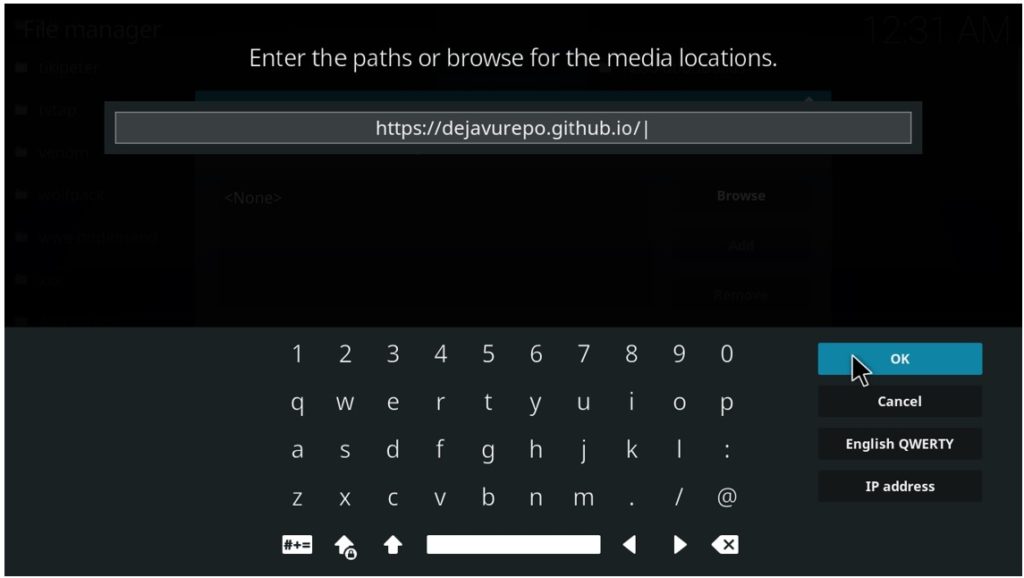 Now you need to give a source name (which you must remember to locate the repository zip file later on). I prefer using Repository name dejavu
Press OK to save changes
Now you can either return to the Home Screen or System (Locate the package installer – an option you have on both interfaces)
Select Addon Package Installer
Hit Install from zip file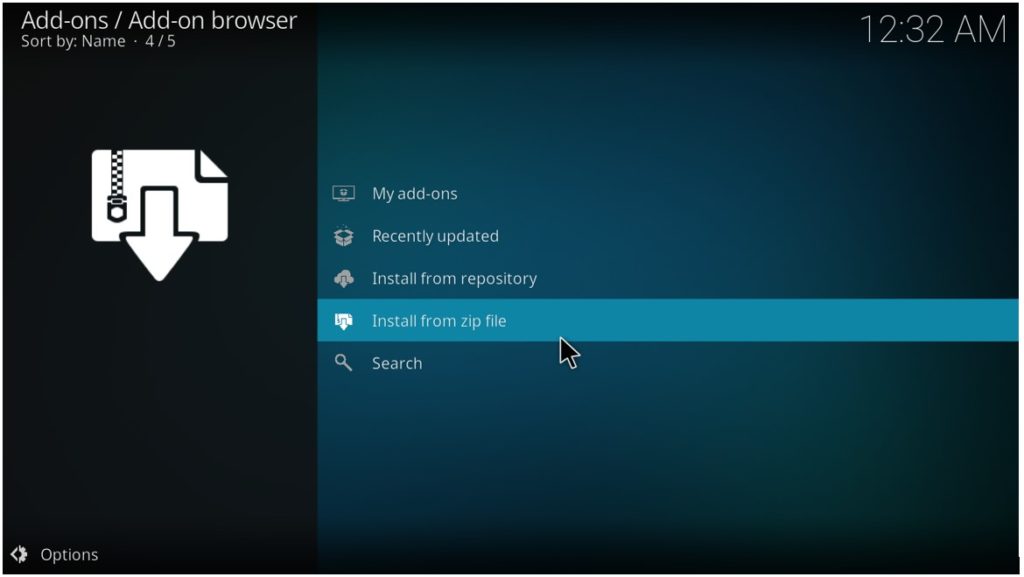 From the list of source names, locate dejavu (the source name you provided in the previous step)
Select the zip file repository.DejaVu-1.0.4.zip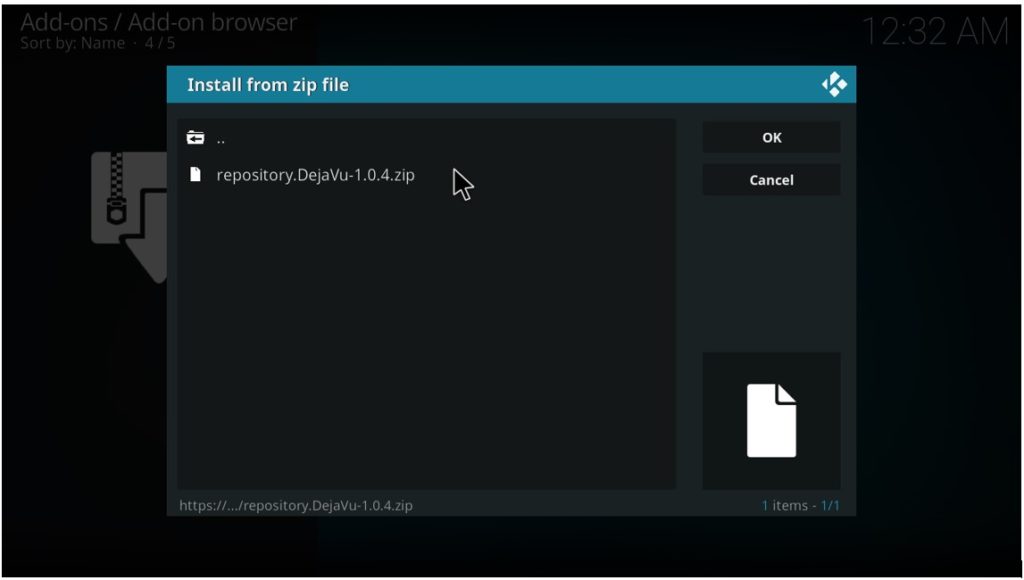 DeJaVu repository will be installed in a few seconds
The interface will show a notification (top-right corner) once the repository is installed. From the same interface, this time you need to select install from repository
Locate and select DeJaVu Repo
Press video add-ons
Locate and select SkyNet addon
Hit Install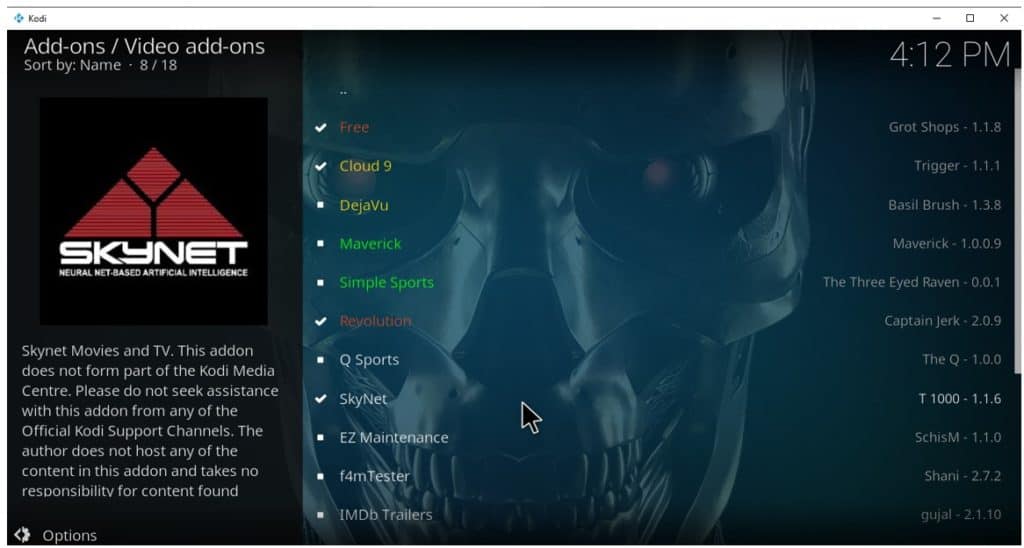 Kodi will install SkyNet addon in less than a minute
From the Home Screen, access My Addons
Locate and launch SkyNet
Conclusion
If you consider the size of the content library, most of you would love to install SkyNet Kodi addon especially when you have too much free time during these partial lockdowns. Yes, there are only a few Real-Debrid high-quality links but it doesn't hurt since SkyNet is not meant to be a paid or premium addon. This addon is underrated so just take it lightly as you are just exploring what it has and enjoy streaming for free even the latest movies and TV episodes.
Score: 7.5 / 10