Kodi is a free, open source media player application which was developed by XBMC and was formerly known by the same name. Originally designed for the Xbox (hence the name) it is now available for multiple operating systems and hardware platforms. Using Kodi, users can stream most of their videos, music, podcasts and other digital media files stored on local and network storage media.
TV One is a Live IPTV Kodi add-on available in the Skymashi repository. It offers free live TV channels from around the world. It has a small database containing only nine categories:
Documentary,
Food,
Kids,
Movies,
Music,
News,
Religious,
Sport,
UK and
USA Channels.
It is well presented and has separate sections for watching USA and UK live TV channels as well as channels from other countries from around the world. It also offers a great range of channels which go from 480p up to 720p. In comparison to other add-ons, its content is vast and of good quality. There are also no streaming problems observed in this add-on.
Why do You Need a VPN When You Use TV One
Cord cutting is no longer just a fad as more and more people are switching from satellite or cable operators to other options for streaming movies and TV shows. These might be paid ones like Netflix, Amazon Prime, or open source software like Kodi. Like any dinosaur, the cable operators will not go out without a fight. They continue to push for legislation and changes in laws around the world which makes things difficult.
By installing the TV One add-on, users can expand their Kodi experiences and can stream videos without any limits. However, with this power comes a responsibility to protect yourself while online. There are several ways in which a VPN can help here:
To hide your traffic from ISP- A VPN encrypts the data coming out and going in your Kodi box. In this way, it prevents your ISP (Internet Service Provider) from tracking your streaming data and location along with the content and sources of Internet traffic.
Makes you anonymous- A VPN makes you anonymous and enables you to download, stream or browse any content anonymously. This makes your ISP and the server blind to your identity and location.
Accessing geo-blocked content- By connecting to a VPN server of a particular country or location, the geo-restricted Kodi add-ons get fooled and you become able to access the content of that region too. This is the biggest issue with paid streaming services like Netflix and Amazon.  This is where a commercial VPN like Shellfire VPN comes into play. With servers around the world, you can easily access the content you want without any restrictions.
Early access to new releases– Another advantage of using a VPN is that you get to watch all new releases before anyone else. You just need to connect to VPN server of that area and you're ready to access their content.
Bypassing blackout restrictions- For people living in the USA or Canada, it is common to experience a blackout restriction where they can't watch their favorite teams live. A VPN bypasses these restrictions and the users can watch their favorite games.
When it comes to choosing the right VPN, you have options available. You could go the "free" route, but I'm here to tell you that this is not as great a deal as you think. You see, free VPNs are a lot slower than commercial VPNs like Shellfire VPN. This means that the content you're going to be streaming is going to buffer and lag which makes it unwatchable.
This is why I always recommend a commercial VPN like Shellfire VPN when streaming content online. It has fast servers all over the world. It's a service that simply works and is well worth the investment.
How To Install the TV One Kodi Add On
There are many add-ons for Kodi apart from TV One. But the installation process is similar to almost all of them. Two commonly used methods for installation are- by using the repository, and by using a Zip file.
Installation by using a repository source is the preferred method as most of the add-ons are auto-updated from the repository. To install TV One, follow these steps.
Open Kodi and select the Settings icon on the top left.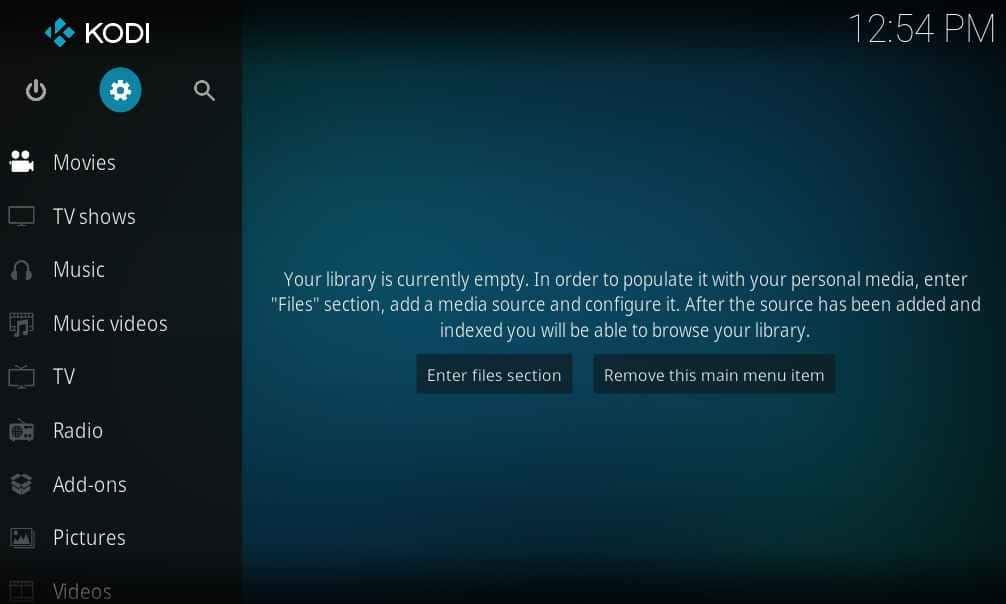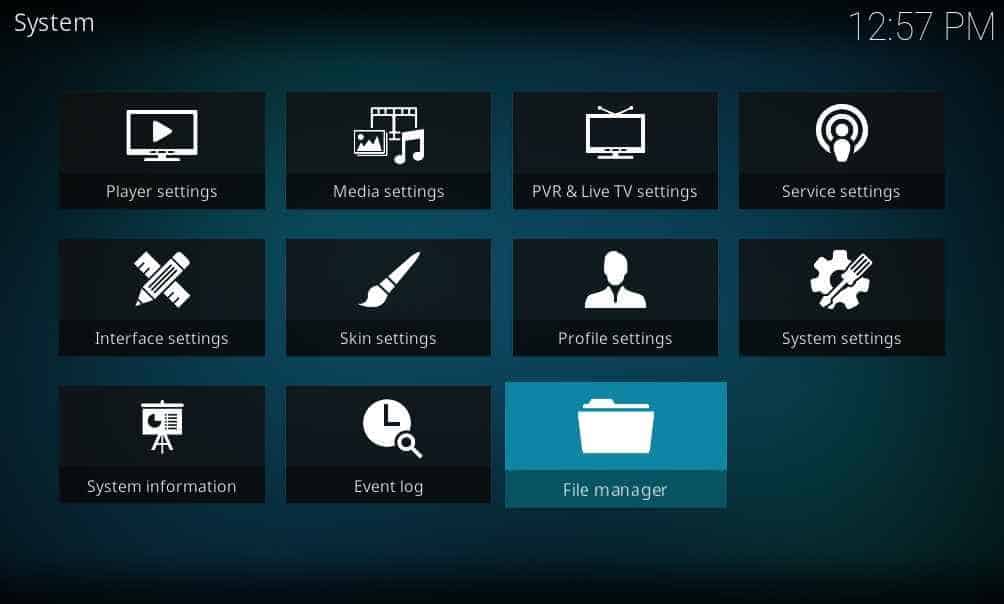 Select "Add Source" to link external repository to Kodi.
Select "None" in the dialogue box.
Now type the repository URL in the media path- http://skymashi.eu/repo. Select OK.
Highlight the box underneath marked enter a name for this media Source and type Skymash, then click OK. Now the repository is linked to your Kodi.
Go back to your home screen & select "Add-ons" from the left pane.
Select the Package installer icon (the icon that looks like a box on the top left)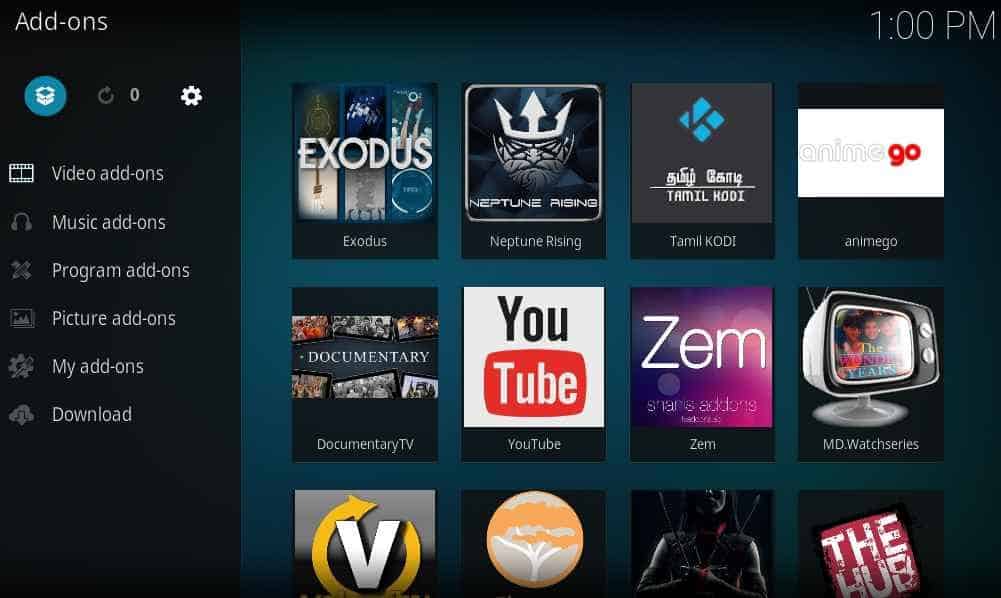 Select "Install from zip file" from all options list.
Click on "Skymash" (the name you gave to the media source). Now the repository will be downloaded as a zip file and get installed to your Kodi.
Wait for the Add-on enabled notification and select "install from repository". A list of repositories will be displayed and you'll have to select the one from which you want to install the add-ons.
All the add-ons will be categorized into groups and you will have to select the category to which the add-on belongs. Select "Video Add-ons".
You will now see 5 add-ons for TV One. Pick

TV One11 if you're interested primarily in East Indian television.
TV One111 has many more countries including VOD, and
TV One1111 offers channels sorted by category.
Sadly I was unable to get TV One and TV One1 to work so cannot tell you what was meant to be in those selections.

Click on "Install".
Wait for Add-on installed notification. Once you receive the add-on installed notification, it is ready to use and will be available in your add-ons section. You can access it by Add-ons> Add-ons category> Your Add-on.
Make sure that you have a VPN like Shellfire VPN in place prior to using this add-on. You should actually check out our guide on automating your VPN so you do not have to remember to turn it on or off when you use Kodi.
This will make your streaming experience better. For issues like ISP throttling, it becomes necessary to use VPNs with your Kodi to keep your identity and content private and get full value out of your streaming.