The 53rd Annual NFL Super Bowl (LIII) is almost upon us and while it's definitely time for breaking out the beer keg and chowing down on junk food, it's also an amazing slugfest of some of the worlds best athletes giving it their all!
This championship game is planned to be held on 3rd February 2019 at the Mercedes-Benz Stadium situated in Atlanta Georgia. Atlanta has been the host to 3 Super Bowls in the past.
Which teams would be clashing in the championship game? Well, fortunately, that's information that I can now share with you. The Patriots – winners of five previous super bowls – will be clashing with the Rams. The Rams definitely look to be the underdogs this year with only one previous win to their credit.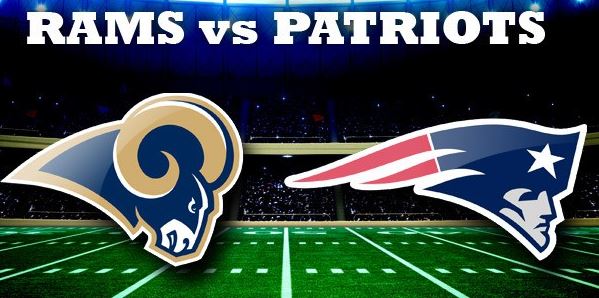 Super Bowl History
The NFL, short for the National Football League, has a season annually that begins every year in late summer of the previous year. The NFL Super Bowl is among the most watched sports events in the world and has an enormous TV viewership.
Looking at the history of the NFL Super Bowl, the Pittsburg Steelers have won a total of 6 Super Bowls, which is up till now, the highest number of wins. While Pittsburg Steelers keep their highest winning record, the New England Patriots, Dallas Cowboys, and San Francisco 49ers have five successes each.
While the game is definitely a draw for many, it is not the only reason to watch the Super Bowl. Many viewers are actually there for the half time show and the ads which are generally first rate. If you do not live in the States though, you might not be able to watch the American ads, fortunately, I have a way that you can bypass this restriction so keep on reading.
VPNs and Watching the Game From Outside The USA
VPNs, short for Virtual Private Networks, protect you from outside threats, identity theft and so much more while you browse the internet. Shellfire VPN is one of the best VPNs and we recommend you try it out for safe internet browsing.
Compatibility
Shellfire VPN has desktop applications for various operating systems, including Windows, Linux, and macOS. It also has mobile applications for iOS and Android devices and through the use of the innovative Shellfire box, you can even use it with Smart TVs.
Connectivity
Aside from security, there is one other feature that makes a VPN key and that is the ability to connect to VPN servers around the world. By doing this, you bypass geographic restrictions which is exactly what you need when trying to watch the American Super Bowl ads. All you need to do here is connect to a local American server and then fire up Fox TV through your web browser. You'll have access to the game and all of the ads.
Watching The Super Bowl on Kodi
If you are not interested in the ads and just want to watch the game, Kodi is the way to go. We have selected the best Kodi add-ons for you to ensure ad-free streaming of the NFL Super Bowl 2019 on February 3rd. If you are tired of looking for websites that stream sports channels, these add-ons will make your life much easier.
NFL Gamepass
This is an official add-on so you'll need to pay for it, but if you're a fan of the NFL it's probably worth the $99/yr fee. You get access to all the games plus lots of extra bonus content. The only downside is that you do not get access to the games live. However, if you're a fan, being able to watch that specific touchdown throw over and over is probably worth it!

SportsDevil
This is an add-on that I recommend for almost any sporting event. It has tons of streams available and is really simple and easy to use. It looks good and has been around for quite a while so if you're looking for something that will stand the test of time, you definitely need to give it a shot. Check out our install guide here.
Sports365 Live
Another third-party add-on that is worth considering is Sports 365 Live. This one pulls its streams directly from sports365.live itself. It's really easy to use and looks really pretty too. Keep in mind this one like SportsDevil is not just for NFL so if you're a sports nut, in general, you probably want to get both of them to guarantee you'll have access to the best quality streams out there. Check out our detailed post on Sports365 Live for more details.
Watching The Super Bowl on the Web
BBC iPlayer
The BBC will be broadcasting the Super Bowl live on BBC One so you can definitely catch it while it's streaming. However, another option is BBC iPlayer. This has the best of the BBC in a simple and easy to use interface and is really sleek. You'll need to set your VPN for a UK server so check out our post on accessing iPlayer for more details.