Kodi is nothing without it's add-ons. Let's be honest, there are tons of great Kodi add-ons and while Kodi by itself is a decent media center, the add-ons make it great!
Using these add-ons, you can watch tons of different sporting events, from the NFL to something a bit more intense like the UFC. If you're looking for something a bit more entertaining, you've got the WWE  also. However, Kodi isn't just for sports – you can catch some of the biggest Hollywood events through Kodi too!
For all of its positives, though, you do need to be careful when you're using Kodi. You see, while Kodi is 100% legit, some of its add-on's are a bit more grey in terms of their legality. To protect yourself you need to get a VPN.
Why You Need a VPN with Kodi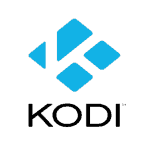 VPNs create a secure, private and encrypted connection between your device and the server. No-one is able to determine what you are transmitting over this connection, and this means that your ISP will not throttle or otherwise slow down your connection. The recent changes to the net neutrality rules have left us all in a bit more of a precarious position, and it's really important for us to take our security seriously.
Another advantage to VPNs is there ability to get past geoblocked content. When you connect with a VPN, you are able to mask your IP address and make it appear as if you're in a completely different country! It's a huge bonus of VPNs and if you've got a good one, its really easy to do.
Now with VPNs there really is only one choice – Shellfire. Shellfire VPN has servers all over the world and they are really fast. This is an important feature that you need to keep in mind, as all of your traffic is flowing through these servers, so if they are slow, then you will be impacted. Fortunately, Shellfire VPN has some of the fastest servers I've ever used!
Installing cCloud TV on Kodi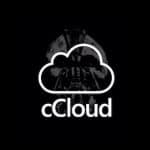 cCloud is a great add-on for Kodi. It truly lives up to its name as it compiles a mega-database of links that are submitted by users all over the world. If one link fails, you'll have others available, so you'll never be without something to watch!
Open Kodi and select SETTINGS > FILE MANAGER > ADD SOURCE > NONE
Type the following http://slamiousproject.com/repo/ and then select OK. In the box underneath, name the media source SLAM or something else memorable and then exist back to the main home screen.
Select ADD-ONS > BROWSER > INSTALL FROM ZIP and then select REPOSITORY.MIC.ZIP and then wait for the ADD-ON ENABLED notification.
Select INSTALL FROM REPOSITORTY > MIC REPOSITORY > VIDEO ADD-ONS > cCLOUD TV > INSTALL and then wait for the ADD-ON ENABLED notification.
You're all done.