The CellarDoor TV Build stands out from some of the other Kodi builds we've already reviewed.
CellarDoor is probably my current favorite though, as unlike other competing builds, CellarDoor TV has a professional looking interface that is very user friendly. It is also packed with some of the most of the popular Kodi add-ons. These include: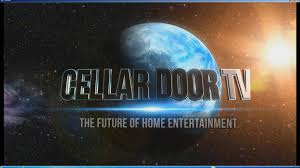 Elysium,
SkyNet,
The Pyramid,
Neptune Rising,
BoB Unleashed,
Phoenix, and
Covenant in well organized categories like Movies, Sports, Kids Zone, Music, TV Shows etc.
There are two CellarDoor TV builds you can choose from; Dominus (431MB) and Infusion (361MB). The large size means it might not run on smaller devices like Amazon FireStick. Note that it is a third-party Kodi program and shows some copyrighted content, so it's highly recommended that you setup a VPN on your device before utilizing the build.
Why You Need a VPN
In late 2017, the FCC ruled against net neutrality and now internet service providers (ISPs) are allowed to monitor the browsing activity of their subscribers. This means that viewing copyrighted content can be detected and violators fined for doing it.
Additionally, ISPs block users from viewing certain content, especially live sports, and you end up with Kodi errors when you try accessing such content.
Fortunately, a commercial VPN like Shellfire VPN will protect you from legal implications and remove any censorship or buffering restrictions. A VPN is not only useful from a security point of view though.
Another benefit of VPNs is their ability to bypass geographic restrictions. You might have experienced it yourself in the past when trying to access content that was only available in another country. VPNs (like Shellfire VPN) have the ability to bypass these restrictions though. All you need to do is connect to the VPN server that is in the country where the content is being broadcast and the server will mask your actual IP address making it appear as if you're physically located in that country!
How to Install CellarDoor TV Build
You have to enable third-party installations first; open 'Settings' followed by 'System Settings' then click the 'Add-ons' menu and turn the 'Unknown Sources' option on.
Next, return to the 'Settings' menu, open 'File Manager' and click on 'Add Source'. Click <None> on the pop-up window and enter this URL: http://cellardoortv.com/wiz . In the next field, enter "CDTV" as the media source name and press 'OK'.
After this, return to the Kodi home screen and open the 'Add-ons' menu located on the left. While on the 'Add-on' menu, click the 'Package installer' (open box) icon from the top left.
Choose 'Install from zip file' and open 'CDTV', the newly created media source. Inside CDTV, select the file named repository.cdrepo-4.0.zip and wait for an "add-on installed" notification.
Next go to 'Install from repository' and open the CellarDoorTV Repo > Program Add-ons > CDTV Wizard and then click on Install.
The CellarDoor TV Wizard will start automatically; press "Dismiss" and choose your settings on the next screen before pressing "Continue". On the next pop-up window select 'Build Menu' and then click on CDTV Builds.
If you can't access the 'Build Menu' screen navigate to Kodi Home, open the 'Add-ons' menu and select 'Program Add-ons' where you'll find the CellarDoor TV Wizard. From the CDTV Builds menu you can choose either Infusion or Dominus although the latter is better.
Having selected your preferred build, pick either 'Fresh install' to delete existing data or 'Standard install' to preserve them. Wait for the download to complete and upon completion, click "Force Close" on the ensuing pop-up window.
Restart Kodi to start using the CellarDoor TV Build.
Conclusion
Each Kodi build has many different features, add-ons, and benefits. If you're anything like me, you like to experiment and try new things. Right now I'm really enjoying the Dominus version of CellarDoor TV – what is your preference? Do you have a favorite? Let us know in the comments section what you think about CellarDoor TV.