The new and improved Gaia add-on for Kodi is very convenient for streaming different videos from a variety of servers. With installed premium services, the Gaia add-on is best for streaming Movies, Shows, Short Films and Documentaries from file sharers, torrents and other streaming services. Gaia has been developed to work brilliantly with debrid services such as:
EasyNews,
RealDebrid,
Premiumize, and
OffCloud which offer a large variety of streaming content.
With the new Gaia add-on, you can get the service of Trakt and LightPack integration, together with support tools that will make streaming much more enjoyable. The different debrid services present in the Gaia add-on offer you the luxury of choosing a multitude of streaming servers, depending on your location.

For example, the RealDebrid service gives you the option of streaming tons of 4K, HD and 1080p videos of your choice. The closer the server is to you, the faster your streaming speeds. Gaia also has a user-friendly interface making it easy to navigate freely.
Gaia has lots to offer and is one of the better Kodi add-ons available. It is clean and simple to use. Like most of the other Kodi add-ons it does not host the content directly.
Why You Need a VPN
Whenever you use a third party add-on with Kodi, it's important that you utilize a VPN. Recent changes in net neutrality legislation have provided the government and ISPs with significantly more oversight on private citizens' internet activities. What this means to you is that when accessing copyright content online, your ISP could throttle or block your connection.
In addition, many online streams are restricted to certain regions of the world and your access may be blocked simply because your location is not favourable.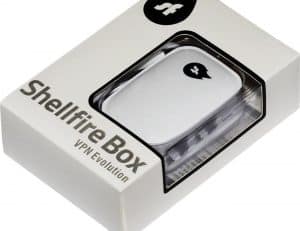 A VPN protects you by securing and encrypting your connection. In essence it creates a virtual tunnel between your device and the VPN server and all traffic through that connection is completely private. VPNs also help you bypass geographic restrictions. A VPN service like Shellfire VPN enables this by providing you access to multiple VPN servers around the world. Simply connect to a server where the content is accessible, and your local IP address will be masked.
When choosing a VPN solution, there are really two different options, but in reality only one of them makes sense. Many people choose a free VPN solution, but in reality, this option is often worse than no VPN at all. You see, free VPNs tend to slow your internet connection as much if not more than an ISP throttling your service! In addition, free VPNs have been known to install malicious software so there is significant risk of damaging your device.
A paid solution like Shellfire VPN is really your best option. Shellfire VPN has services all around the world to help bypass georestrictions and the servers that you can access are extremely fast. This is really important when it comes to VPNs as your internet traffic is being filtered through these servers.
How to Install Gaia Add-on
Before downloading the Gaia add-on, you should first enable downloads from unknown sources in Kodi. Simply open Kodi and go to 'Settings' > 'System Settings' > 'Addons' > 'Unknown Sources'. After clicking on unknown sources and confirming it has switched on, a dialogue box will appear. Click on 'Yes'. Now you are ready to download Gaia.
To download Gaia on your device, go to the Kodi main screen and click on the 'Settings' icon at the upper left side of the window. Click on 'File Manager' > 'Add Source'. In the window that appears, select <None> then copy the web address below onto the second empty field; https://repo.gaiakodi.com and type Gaia at the bottom space then press 'OK'.
Head back to the main screen and click on 'Addons'. Click on the 'Package Symbol' at the upper left side of the screen then select 'Install from zip'. Click on 'Gaia' then 'repository.gaia.zip' then wait for a confirmation message approving the installation.
Head back to the Kodi main menu and click on 'Addons' then select the Package Symbol. Click on 'Install from Repository' > 'Gaia Repository 1' > 'Video Addons' > 'Gaia' > 'Install'. A confirmation message will appear confirming Gaia is installed and ready to use. Simply close Kodi and restart for the new add-on to load and setup. After it is done, you can enjoy the benefits of the new and improved Gaia add-on.