The Goodfellas 2.0 Kodi add-on is a new and updated version of the previous Goodfellas offering. The modified add-on is developed and designed for live TV with plenty of variety from Family TV Shows to Sports, Music, Movies and News channels.
Goodfellas 2.0 is excellent for live sports with enough content to rival other major sports channel providers. Overall the user interface is simple to use and very easy to navigate making it very convenient for all. I'd definitely put Goodfellas near the top of the list for the best live streaming add-ons for Kodi.
Protect Yourself with a VPN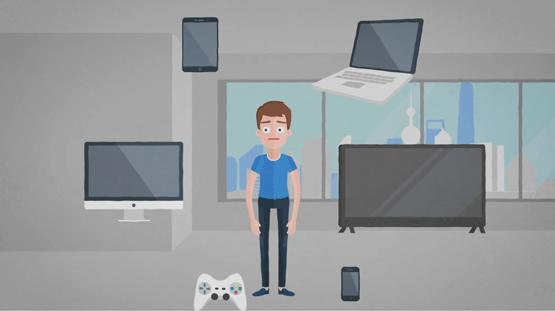 If you use Kodi at all with any of the third party add-ons available – ones like Goodfellas in fact! – then you've probably received an error at times with a message like "this media is not available in your location."  This is referred to as geolocation or geo-restriction, and it happens when certain content is restricted based on a geographic location. An example of this is BBC iPlayer – if you try to access this outside of the UK, you will be blocked as your IP address identifies you as being outside of the country where the media is allowed.
Now the scenario above can be resolved with a VPN and I'll explain exactly how shortly. However, this isn't the only reason that you need a VPN. With the recent repeal of the previously accepted net neutrality laws, your browsing activities are now subject to monitoring by your ISP and the government. Now, internet service providers can control individual streaming networks and either block or slow internet speed in a bid to squash their competition.
A VPN is the solution to this problem
also though. You see with a VPN service; you don't have to worry about all this. A VPN will give you a private network between you and the host where other third-party members cannot intrude. You don't have to worry about your ISP throttling your internet stream as they will not be aware of the content you are accessing.
Oh yeah, and that situation with geographic restrictions? Well, services like Shellfire VPN (my personal favorite when it comes to VPN solutions) offer access to servers all over the world. You simply have to connect to one of these services, and you won't have to worry about any restrictions as it will actually appear as if you are located in the country where the content is available!
Now there are free VPN solutions out there, but you should definitely stay far away from them! Not only do these "free" solutions slow down your internet traffic (sometimes even more than your ISP would!), but they've also been known to install malicious software on systems. Choose a paid solution and one that works like Shellfire VPN. It's one of the best for a reason.
How to Install Goodfellas 2.0 Add-On
By default installation of apps from unknown sources is disabled in Kodi so the first step is enabling this. Follow the simple steps below to accomplish this. Open Kodi and at the Main Screen click on the 'Settings' icon. Navigate to 'System Settings' > 'Add-ons' > 'Unknown Sources'. Change the unknown sources option to ON. A warning message will show briefly, click on 'Yes' and you are set to install.
Open Kodi and click on the 'Settings' icon at the far left of the window on the Main Screen. Open 'File Manager' > 'Add Source'. In the Add source window that appears, select the <None> field and paste the web address below in the next field http://www.goodfellasteam.com/Repository/ continue to name the file 'Goodfellas 2' and press OK.
Go back to the Main Screen and select 'Add-ons' at the left panel. Click on the 'Package Install' icon at the far-left corner and select 'Install from zip file'. In the new window, select 'Goodfellas 2' then 'repository.goodfellas-1.6.1.zip'. After a few moments, a pop-up message will appear confirming the repo installation.
Go back to the Main Menu to officially install the add-on. Click on 'Add-ons' then select the 'Package Install Icon' at the top left corner of the window and select 'Install from repository'. Click on 'Goodfellas' > 'Video Add-ons' > GoodFellas 2.0 then click on 'Install'. A pop-up message should appear confirming that the addon has been installed.
You can now restart Kodi for the Goodfellas 2.0 addon to setup and display the channels.