If you are currently searching for an Android app to stream TV channels live at no cost… look no further. Live NetTV is a streaming application that can be installed on Android boxes as well as other devices that use this Operating System. The app offers access to over seven hundred channels in areas such as news, sports, documentaries, entertainment, cooking, and religion. I like to say that this app is "wife friendly," as its one that just works!
Benefits of Live NetTV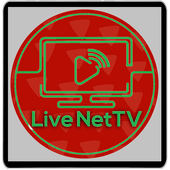 The first and most impressive advantage of Live NetTV is that it's totally free. There are no costs charged for downloading the app or for using it. Now, who doesn't love free things?
The simplicity of the app, as already mentioned, is one of its best features, and it is frequently updated with new channels. If you are using the app, you are less likely to miss out on any event.
Get a VPN before you Start
Before I tell you how to get it and install it on your system, I'd be remiss if I didn't ensure that you had a VPN in place. You see, VPNs are almost a requirement when it comes to using streaming media apps.
VPNs protect and encrypt your connection so that no one knows what you are streaming. This is especially useful when it comes to your ISP monitoring your activity online. Many ISPs throttle traffic if they find their customers streaming too much. With a VPN, you do not need to worry about this.
Another advantage of VPNs is their ability to bypass geographic restrictions. When you connect with a VPN, you are able to mask your IP address and make it seem as if you are located in another country!
When it comes to VPNs, I always select Shellfire VPN. There are quite a few different companies offering VPN services, but the one I've grown to know and trust is definitely Shellfire. They have servers all over the world and they also offer a unique VPN appliance that you can plug directly into your router. Using the Shellfire Box makes it super easy to to connect to a VPN, and I can even use my smart TV,  which is an added bonus!
How to install the Live NetTV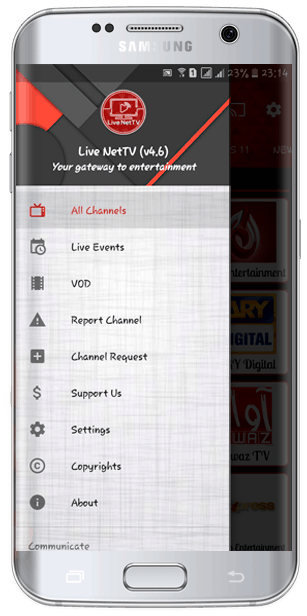 OK, now that you have a VPN in place, I'm sure you want to know how you get Live NetTV. The answer is…. quite easily.
The first thing you have to do is ensure that the android device you are using has ample storage capacity to fit the app and still have some free space.
Click on the settings icon on the menu bar and select the security settings. Under this, you will find the dialogue box that asks if you want to allow your device to install apps from unrecognized sources. Tick on this box to allow the device. If you skip this step, the device will not download the app as it has been automatically set to decline such requests.
After doing this, you can now navigate directly to https://www.livenettv.sc/. Scroll down the page till you find the download link and click it. This will download an apk file to your device.
Using an apk installer (if you do not have one, you can get these directly from the Google Play Store,) navigate to your downloads folder and click on the Live NetTV apk file that you have just downloaded. This will start the installation.
Once the file is installed, simply open it and let it update to the latest version. That's pretty much it. You now have access to hundreds of live channels sorted in categories.
Grab the popcorn and enjoy!