The Titanium Build for Kodi is one of the more popular builds among the multitude of builds available on the platform. It has a lot of popular add-ons available including:
Gears TV,
Combat Zone,
EN Espanol,
Placenta,
Gaia
Vades Streams,
Live TV,
PVR+ Subs,
Sports Replay, and so much more.
This build is suitable for almost everything out there and in addition to the media entertainment add-ons, it is one of the few builds that also lets you install Android apps!
The build has an appealing user interface with categorization and the theme runs well on small devices. The major entertainment categories available are: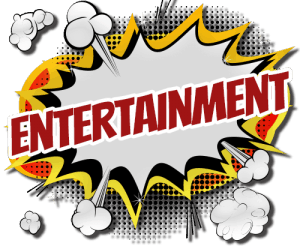 Movies,
TV Shows,
IPTV,
Sports Replays, and
Kids Zone.
In addition, Android Apps and a Main Menu where you can access settings round out the choices. When selecting a specific category (Movies for example), you are automatically provided with a selection of trending titles saving you search time. This feature is available across all of the entertainment categories. If, of course, the program you are interested in is not immediately presented to you, you do have the ability to drill down and even search within each of the categories.
As the name suggests, Titanium build is strong and sturdy owing to its massive size (500+ MB) and dedicated team. The best way to download Titanium Build is from Supreme Builds Wizard. An important prerequisite is to install this build on a clean Kodi program and use a VPN service as well.
Why you need a VPN
In the U.S., the FCC voted against net neutrality in late 2017 and proceeded to allow the government and ISPs unlimited access to people's web activity.
This resulted in a crackdown on copyright infringement where people who stream content without a VPN service got warnings. The ISPs also used this freedom of access to throttle connections of people who are using the network for streaming, resulting in slow connection and buffering.
Services like Shellfire VPN are really your only protection. While free VPN solutions do exist they often tend slow down your connection (even more than ISP throttling) and in some cases they've even been the source of malware! With Shellfire VPN though, you not only have access to multiple servers around the world – helping you bypass geographic restrictions on content – you also have a tool that lets you feel more secure.
You see, Shellfire VPN creates a secure tunnel between your device and the server that they connect to. Access to the information flowing through this tunnel is not possible and you won't need to worry about anyone spying on your connection.
Steps to install Titanium Build on Kodi
As a safety measure, Kodi doesn't allow third-party builds and add-ons and you have to enable 'Unknown Sources' before installing Titanium Build. From the Kodi home screen click the 'gear' icon to open 'Settings' and then select 'System Settings' then 'Add-ons' and on the 'Unknown Sources' options, toggle the button on.
Navigate back to 'Settings' to open 'File Manager' and click 'Add Source' from the list. Now a pop-up window will appear, click <None> at the top and enter http://repo.supremebuilds.com as the website path. On the second text field, type in "Supreme Titanium" as the media source name and click 'OK'.
Return to the home screen and select the 'Add-ons' menu from the left sidebar. Open the package installer icon (resembles an open box) and select 'Install from zip file'. In the next window, click on 'Supreme Titanium' and open the file named repository.supremebuilds-x.x.x.zip. Wait for a notification informing you that the add-on has been successfully installed.
Still from the 'Package installer' menu, select 'Install from Repository', scroll down to Supreme Builds Repository and open it. Choose 'Program Add-ons' then open 'Supreme Builds Wizard' and hit the 'Install' button at the bottom to begin the installation. A notification will appear with a message that the Supreme Builds Wizard has been installed.
Next, go back to the Home Screen and open 'Add-ons' followed by 'Program Add-ons'. Select 'Supreme Builds' from the menu then scroll down the list to locate 'Titanium Build' and double click on it. Select 'Fresh Install' and wait for the download and installation to complete.
After completion, reboot Kodi by selecting the Force Close option and then relaunching Kodi. Wait a couple of minutes after relaunching to enjoy all of the features of the Titanium Build.