If you are interested in streaming sports and live TV online, then you're going to love the UK Turks Playlist for Kodi.
For the average sports fan who prefers Internet TV over cable, the UK Turks add-on is a godsend as it shows NBA TV, MLB Network, NFL Network, EPL, La Liga and other major sports. Other contents like movies, documentaries, live TV, UK and Turkish TV shows and cartoons are also available. This particular add-on is famous for having fully-working links which are gathered from other third-party sources using link scraping techniques.
With the new update, the add-on is accessed via a PIN generated on a separate website. While this does add an extra step to the process it is still fairly painless and takes next to no time at all.
Why you Need a VPN
Privacy and security are a top priority when streaming online where you are vulnerable to hacker attacks and snooping from the government and ISPs. You've probably heard of the U.S. FCC changes on net neutrality in late 2017? ISPs are now legally allowed to monitor your browsing activity!
They can now throttle the connection on streaming links leading to slow speeds and incessant buffering. Since Kodi has so many unofficial add-ons including UK Turks, it's important to use a VPN to avoid legal consequences.
Another point to note though is that since UK Turks doesn't actually host content on its own servers (it simply acts as an enhanced search engine for entertainment content online) if a channel is not normally available in your country – BBC One for example – it won't be available on UK Turks either. So how do you get around this? Well, this is called a georestriction (or geoblocking) and basically it occurs when specific content is blocked based on the country that you live in. This is determined based upon your IP Address. Fortunately, however, VPNs can help bypass these restrictions.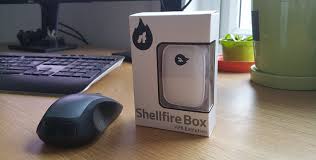 You see, VPNs give you the ability to mask your IP address. All you need to do is connect to a VPN server in a country where the content is accessible and it will seem as if that is where you are actually located!
When it comes to VPN solutions the one that I always select is Shellfire VPN. Shellfire VPN has fast servers all over the world and the best part is that the service simply works! I've tried free VPN solutions a couple of times over the years and I'm so glad I switched. Those options slowed down my connection to a ridiculous degree and made the experience extremely painful! With Shellfire VPN though, that's never been an issue. In fact, I liked the solution so much I went ahead and got the Shellfire Box (which includes a year's subscription) and now all of the devices in my home are protected.
How to Install UK Turks on Kodi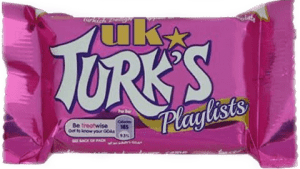 There are basically three major steps when installing UK Turks:
Adding a new file source,
Installing a repository into the new source, and
Finally installing the add-on from the repository.
Step 1: Add a File Source From the Internet
Before doing anything else, enable third-party add-ons from Settings > System Settings > Add-ons > and toggle 'Unknown Sources' to ON.
After this, launch Kodi and open the Home Screen. Tap the 'gear' icon located on the top-left to open Settings.
In 'Settings', select the File Manager > Add Source option which will open a pop-up window.
From the pop-up, click on the <None> option and in the web address field, enter the following URL: https://addoncloud.org/ukturk/install/ and click OK. Rename the source to another name like turksaddon because we'll use it later and click Done
Step 2: Installing the Repository
Open the Kodi Home Screen and from the main menu select Add-ons. Click the small icon resembling an open box on the top-left and on the menu that follows choose Install from ZIP file.
Choose the newly created source turksaddon > repository.ukturk-x.x.x.zip to install the repository. Wait for a success confirmation of the UK Turk Repository installation.
Step 3: Install add-on from the repository
Return to the 'Home Screen' and open the 'Add-ons' menu. Once more click on the open box icon but this time round select Install from Repository > UKTurk Addon Repository folder in which you'll find a folder named "Video-Addons".
Open 'Video Addons' where the UK Turk add-on is listed; open it and hit the Install button to start using the add-on.
The user interface of UK Turks isn't very complicated since it displays a common rectangular grid with icons. Each icon contains a specific section like the Movies section or Cartoons section with multiple streaming links per section.
If you're accessing live TV and live outside of the country where the content is accessible, ensure that your VPN is in operation.