If you're interested in the WWE, and Wrestling in general, then you're going to absolutely love this Kodi add-on.
Wrestling is one of the biggest sporting events online and with athletes like John Cena, the Undertaker, the Rock and others. It's really not surprising to see why. Unfortunately, though, watching those events live can be somewhat expensive.
If you're lucky enough to have an event in your city, tickets can run into the hundreds of dollars unless you're really fortunate, and while watching it on Pay Per View is cheaper, it's still super expensive. Fortunately, there are other options available.
Get a VPN
Before you download the add-on though, you need to get a VPN in place. VPNs serve two unique and distinct purposes when it comes to streaming content online.
They Protect You and Encrypt Your Connections
VPNs create a tunnel between your device and the server that you are connecting to. The data that is sent over this link is encrypted and protected, and no one can see what you are browsing while the VPN connection is established.
They Let you see the World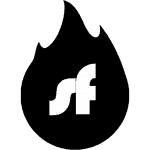 Many different companies block access to their content based on your location. With a VPN, however, it is possible to connect to a server in a different country and mask your IP address. This makes it appear as if you are actually located in an area where the content is allowed.
Now there are many different VPNs out there, but one that I've used for quite a while is Shellfire VPN. Shellfire has servers all over the world, and their servers are fast! This is really important when it comes to VPNs as your traffic is being filtered through the servers, so if they are slow, you are going to get lots of buffering. Fortunately, that's never been the case for me with Shellfire VPN.
WWE On Demand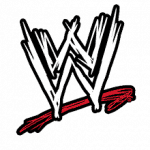 WWE On Demand is an exceptional add-on if you're a fan of Wrestling. As the name suggests very clearly, this add-on helps you keep up with the wrestling world. In addition, to access to live events, you also get lots of information about older vintage shows, replays, PPV replays, WWE Network Specials and lots more specialty wrestling content. For all the wrestling fans out there, this is the way to go. Install WWE On Demand and keep up RAW, Wrestlemania, Smackdown and lots of other events.
Here is how you can get it:
From your Kodi home screen click on SYSTEM > FILE MANAGER > ADD SOURCE > NONE
Type in the following exactly in the address bar https://archive.org/download/wodrepo and then click on DONE.
Select the box underneath and ensure that you have given this media source a recognizable name – WODREPO is a good one! Click OK.
Go back to your home screen and then scroll down to ADD-ONS. Click on the ADD-ON BROWSER (box at the top left) of your screen.
Click on INSTALL FROM ZIP FILE > WODREPO > REPOSITORY.WOD-X.X.ZIP and wait for the ADD-ON ENABLED notification.
Click on INSTALL FROM REPOSITORY > WRESTLING REPOSITORY > VIDEO ADD-ONS > WRESTLING ON DEMAND and then select INSTALL. Wait for the ADD-ON ENABLED notification.
You are done! Scroll through all of the awesome wrestling content and get ready for that adrenaline to start pumping!