We've talked previously about the Fire TV Cube and how good it is. If you've taken our advice and picked one up, maybe you're feeling a bit confused about what to do with it? Are Netflix and Hulu simply not cutting it for you? Are you interested in watching all forms of entertainment without turning to cable TV?
If you answered positively to any (or all) of those questions, then you've come to the right place! In this article, we're going to talk about how to install Kodi onto your new Fire TV Cube. So, keep on reading!
But first – what is Kodi?
For those of you who don't know, Kodi is marketed as an open source media center. Of course, that might still not make sense to a lot of you- but don't sweat it. Basically, what that means is that Kodi is a place- or rather software if we're going to use the proper jargon- where you can access all sorts of entertainment content.
Yes, you heard that correctly. All sorts of entertainment-related content.
This means that through Kodi, you can watch movies, TV shows- and not just Hollywood and mainstream English shows but also movies and TV series in your native language. That could be French, Spanish, Mandarin… whatever language you speak. You just need to know which add-ons to use. But that's not all- you can even watch live TV on Kodi. This includes live sporting events, news, podcasts, concerts, and even TV shows according to your cable's schedule!
But How Does It Do That?
Well, it's actually really easy. Think of Kodi as a host. What it does is that it basically streams files from all over the internet. And you don't have to worry about it being illegal. Basically, the thing that makes Kodi stand out from all those illicit streaming devices online is the fact that there are official 'add-ons' from popular TV networks. This means that content that you're watching is licensed by their parent companies for Kodi only. So, you can watch that wrestling match you've been wanting to see through the WWE official add-on, or you could view the news from the BBC iPlayer add-on or the Wall Street Journal Live add-on. See? It's perfectly legal because networks have actually developed official add-ons for Kodi.
However, there are two types of add-ons. There are the official add-ons, which we've mentioned above, and then there are the community-based add-ons which are created by third parties. They're also called 'unofficial add-ons'. But again, you don't have to worry about licensing because they're legal. The problem with some of these add-ons is that they can give you access to streams that are copyrighted. So, for example, using the SportsDevil add-on, you can watch the same wrestling content as you'd watch on the official WWE add-on, but you'd also have access to other sporting events and you'd not have to pay any fees at all! This is where a VPN comes into play.
VPNs To the Rescue!
If you want to run an add-on that is not available in your region, just use a VPN. Problem solved. Again, it's a perfectly legal way of watching content not available in your part of the world. But that's not the only use of VPNs. You can use VPNs for much more than that. For, in spite of Kodi's best efforts to make sure that all the streaming content is official, some countries have very strict laws, mostly due to things like government censorship. Such issues are entirely political in nature, but citizens do get punished for it. In order to prevent such a thing happening to you (if you live in such a region that is), a VPN might be a good choice. Not just for Kodi but for whenever you decide to use the internet. VPNs can help overcome restrictions on websites as well so it's definitely a good idea to get one for yourself.
As for suggestions, we recommend using Shellfire VPN as your go-to VPN. It's a paid, subscription-based service- mind you- but we prefer it over other VPNs available for free and at a cost online because of how great it is.
Shellfire VPN is a hack-proof VPN service with encrypted tunnels that help to hide your online traffic and history from hackers, malware and also those annoying ads that tend to pop up every now and then while you're browsing the internet. You don't have to worry about your data being found and misused by someone. Additionally, unlike so many other VPNs, it does not slow your internet speed- it actually keeps it the same and even increases it in some regions of the world! You can even use this VPN service across a whole range of different platforms from iOS to Windows to Android. All you need is a subscription package that correlates to your usage. So, what're you waiting for? Here's your chance to explore the internet without any worries!
Kodi Installation on Your Fire TV Cube
Now that you've learned all that you need to know about Kodi, let's move on to the main part: installation. Once you've installed Kodi onto your Amazon Fire TV Cube, you'll be able to enjoy all of its facilities.
Step #1 – From your home screen, go to Settings.
Step #2 – From there, go to System.
Step #3 – Then, go to Developer Options.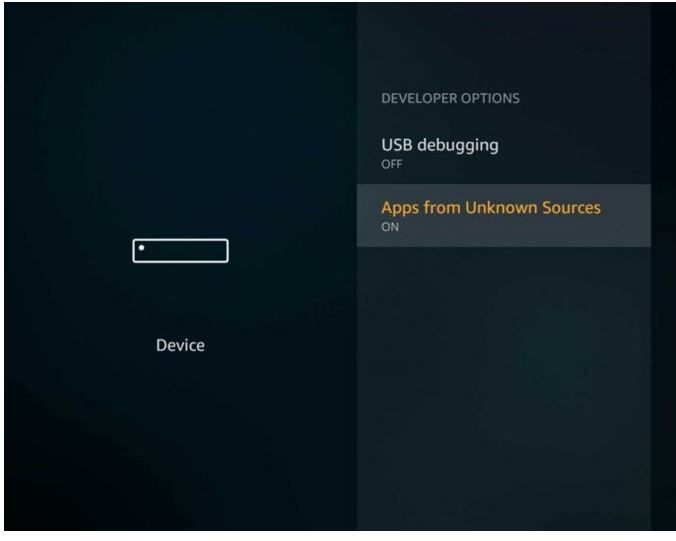 Step #4 – Enable "Apps from Unknown Sources".
Step #5 – After that go to Amazon's Appstore and install the "DOWNLOADER."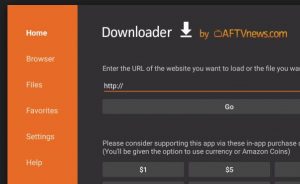 Step #6 – After downloading it, launch the application.
Step #7 – A pop up will appear with the option to enter a URL. Enter Kodi's APK file URL which is: bit.ly/kodi176.
Step #8 – Click on "Download" and the file will start downloading.
Step #9 – After downloading is complete, you will be asked to download Kodi.
Step #10 – Click on "Install." Once Kodi is installed, it will launch on its own.
And there you have it- you've downloaded Kodi onto your Amazon Fire TV Cube! Now you can use all of its great features and enjoy your favorite forms of entertainment media from the Cube! Check out some of our other posts to install the best add-ons for whatever you are interested in!