I've talked about Kodi in another post and mentioned that it is the "gold standard" when it comes to streaming software – and it is! Kodi is great! But…If you're not interested in live streaming and just want to explore catch-up content, television shows and movies, an app that you absolutely MUST GET on your Android Box is Terrarium.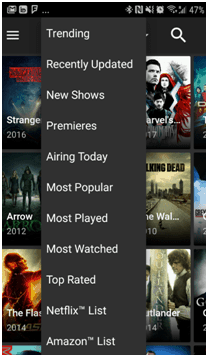 Terrarium TV – What is it?
Hopefully, I've peaked your interest a little bit?
So, Terrarium TV is a standalone Android App that you can install directly on your Android box (following the simple instructions below).
Once installed, the very intuitive interface gives you easy access to a host of programming organized in a very simple and easy to understand format.
You're initially presented with "Trending" titles – which are all of the most popular shows currently on TV – but you just need to click on the drop down at the top left to get a host of different lists.
Options like, "New Shows", "Most Popular", "Netflix List" and "Amazon List"  are just a few of them.
You can even sort by genre and have options from Sci-Fi & Fantasy all the way to Family!
If you have a specific preference and do not want to have to click the drop down each time, simply change your preference from the settings menu, which is located in the top left corner.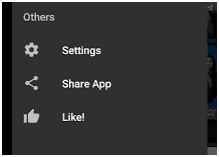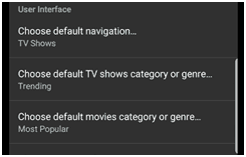 All you need to do then is scroll down the list to the User Interface section and you can select what you want to see first. You can select your default view (TV or Movie) as well as what category or genre you're most interested in seeing first.
The settings menu also gives you an opportunity to select the default media player. I generally use the built in one, but I've also had good experience with VLC over the years.
I'll probably give you a full review later on Terrarium, as it is a pretty awesome program. While I've focused on TV Shows here, Terrarium offers similar functionality when it comes to Movies and Films too!
Terrarium TV – Installation
Now that I have you all excited, I'll show you how to install it.
It's really easy, but there are a couple of steps you will need to go through in order to install it properly on your system.
App Permissions
As Terrarium is not on the Google Play Store, you will need to update the permissions on your Android box to allow you to install files from "Unknown Sources".
From the main home screen on your Android Box , go to Settings.
Scroll down to the Security and Restrictions section.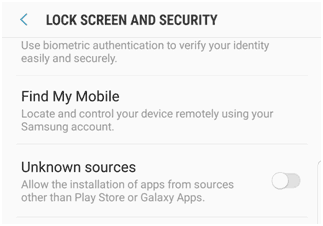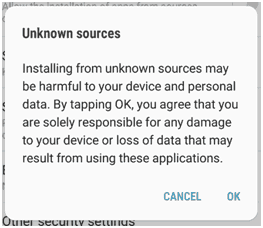 Make sure that the setting for Unknown Sources is set to on.
You can change this setting back to off once you've completed the installation.
Download and Install the file
The next step is downloading the installation file which is called a ".apk".

You will most likely be prompted to open the file after it has been downloaded, but if you are not, navigate using your file manager to the location on your system where you have downloaded the file and double click on it to start the installation process.
Once the installation starts, simply click OK to proceed to the next step. Follow the onscreen instructions to allow the different permissions and you're pretty much done!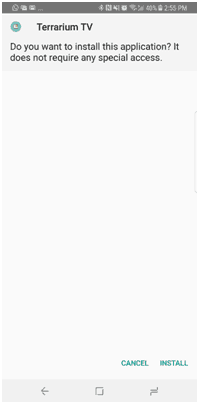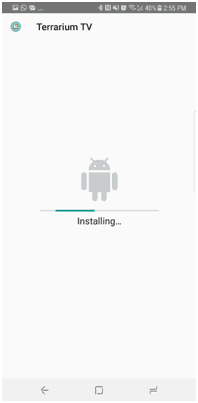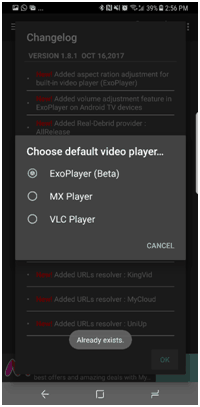 Launch it and follow the instructions below to search for and play a title.
Terrarium TV – Before the show
Now that you have installed Terrarium, I'm sure you're aching to start watching the shows.
Hold up!
You see, apps like Terrarium and some Kodi add-ons are definitely in the "grey" area when it comes to the question of legality.
There is a significant question with regards to streaming content, and right now ISPs are not too sure which way the wind is blowing. To protect themselves, they track and monitor the traffic over their networks – and that includes the stuff you're streaming!
Your best bet to bypass this is through the use of a VPN.
VPNs encrypt and anonymize your traffic through the use of a virtual tunnel. ISPs and anyone else monitoring will have no clue as to what you are watching and it's the best way of staying off the radar!
I'm a huge fan of Shellfire VPN (which as an added bonus has an Android installer on the Play Store) for all of my VPN requirements. It's simple to use and, when you're connected, your traffic is not throttled or slowed down. This is a huge advantage when you're streaming content!
To get this set up on your system, simply click Install on the Play Store link and then click Open when the installation has completed. Select both boxes (Terms and Conditions and Newsletter) on the next screen, and then Register for a new account, or click the link beneath it if you already have an account.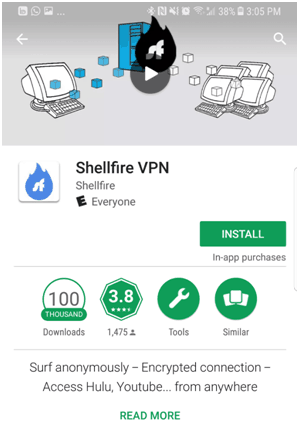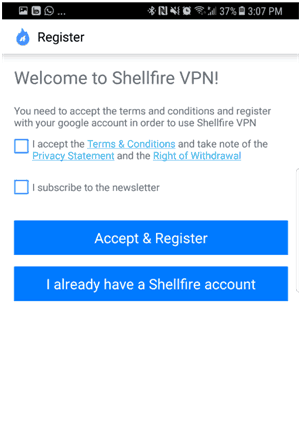 It's a pretty easy to use program and depending on your account you can select from a variety of different countries (33 and counting!) around the world. Changing locations is simple to do from the Server List tab which helps you bypass geoblocking issues.
Terrarium TV – Playing a Title
I've spoken about how you find a new title or show – simply use the search option (top right) if it's not directly available through one of the lists – but playing a title is almost as easy!
Once you've selected a title, simply click through to the episode that you're interested in (titles are sorted by season and episode with a brief description of what the episode is about) and click play.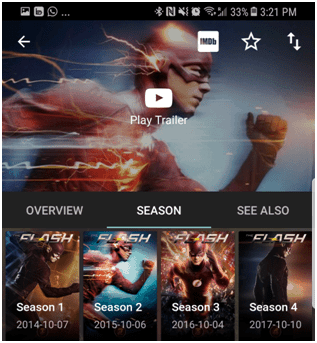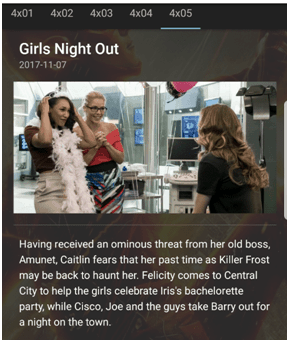 You will then be presented with a bunch of streams containing the content. In the settings, you can choose to only show the HD quality streams, or you can see everything. This depends on your Internet bandwidth, as HD definitely consumes more bandwidth.
Once you've selected the stream, highlight it and click play and wait for it to start playing. I'm pleased to say that Terrarium has not failed me yet, and while I have sometimes had to try an alternate stream, I've enjoyed many hours of happy viewing!