The 2017-2018 season of everybody's beloved English professional football league has already started, and the action just keeps getting more and more intense! The biggest question that still remains is which club will triumph this season? Will it be Chelsea again? Or can Manchester City, Arsenal, or Liverpool pull off an upset? The title race remains wide open so each club still has a chance of winning the coveted title this season.
For those football fans, nothing is better than watching a live game from the comfort of your own home. I love to kick back and relax with a beer and some snacks. I also love to stick a little bet on here and there. If you love watching live football too, I recommend that you read on!
Watch the Premier League wherever you are!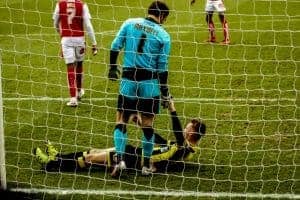 The English Premier League (EPL) is considered to be one of most popular leagues on earth. The 2017/18 season is the 26th season, and for more than a quarter century, its loyal audience has been hooked.
Football fanatics can enjoy matches from the Premier league at several sports bars and pubs within the vicinity. You can also tune in to the local live sports broadcast via your cable or satellite TV subscription. For those who are outside of the United Kingdom, matches can be watched live from various online streaming platforms.
Unfortunately, not everyone can fully enjoy unrestricted broadcasts of the Premier League. For many nations, there aren't any channels that have the proper rights to broadcast EPL matches. Even in the United Kingdom, football fans that watch live football streams could get reprimanded for doing so.
Just recently, the High Court has granted the League the power to track down, block, and disrupt illicit streaming of its matches. This order drastically affects viewers that don't have direct access to matches, especially those that live outside of the UK.
Nowadays, we are seeing the growth of streaming platforms. Many of these sites continue to provide broadcasts of EPL, other sports matches, and even several popular TV streaming channels.
How to watch the Premier League Abroad?
Let's say you were going to Japan for a vacation. You obviously wouldn't want to miss any games from your favorite Premier League football club. If you tried to access a streaming website to view your game, you would be met with an error message saying you are not allowed to watch.
Even with proper streaming subscriptions at legitimate sites, you still might not be able to get access to the live streams – especially when you are abroad. This is primarily because the streaming website can detect that you are in a territory that is blocked from their jurisdiction. Since your current IP address represents a foreign location, the web host would automatically prevent you from viewing the content.
Many streaming platforms use geographic restrictions on their content. This is one of their ways of protecting their copyrights and broadcast investments. Even though you already paid for the live streams you still won't get to watch anything.
That is, unless you used a VPN service!
Use VPN to access Live Sports Streams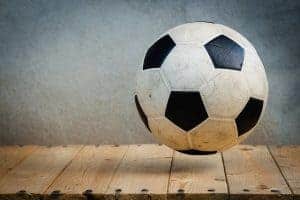 A VPN is widely used to keep browsing activities private and secure. Many people use VPN for the main purpose of unblocking geo-restricted websites. This allows them to watch live broadcasts, TV shows or get access to a library of movie selections.
To put it simple, a VPN masks your IP address so that you can bypass online restrictions. With a masked IP address, you would also have more security while surfing the internet. So in order to enjoy unrestricted web accesses, you may want to consider using a reliable VPN service to filter, bypass, and secure your connections as long as you are connected to the internet.
Bypass Geoblocking – Use a Quality VPN Service
To hide your IP address, simply use a VPN service such as Shellfire to enjoy secure and anonymous browsing experiences. With a reliable VPN, you would be able to access various live streaming platforms without encountering geo-blocked content.
Ready to cheer for your favourite Premier League club? Watch the live stream anytime and anywhere by using a VPN service to completely bypass any form of online restriction. To subscribe, or learn more about what Shellfire has to offer, check out https://www.shellfire.net