If you have found yourself asking if you can watch UK Netflix in Canada, you cannot afford to miss this guide.
How to get Netflix UK in Canada?
Have you been dying to watch Black Mirror, or another popular UK Netflix show to find out what the hype is all about? Are you stuck in Canada with a Netflix that won't even pick it up? If you answered yes, then this one's for you.
In this guide, we'll show you in just four steps how to access UK Netflix shows with a Canadian account.
It is widely known that Netflix in the UK has a substantial amount of content. A lot of this is not available in Canada because there are various licensing agreements in place that prevent them from giving access to certain content in certain countries. And believe it or not, audience interest plays a huge role when they decide which content will be made available in which countries.
Watch UK Netflix in Canada
Despite limitations on content for users, there are people who are watching Netflix UK in Canada and other areas worldwide. They do this, quite simply, by fooling them. Netflix thinks that users are based in the UK when actually they're seated at home in Canada cracking the maple syrup. These users have managed to trick Netflix servers into thinking they are providing content to users in the UK because the users have logged onto their account with an IP address based in the UK.
Clever, right?
IP addresses for UK Netflix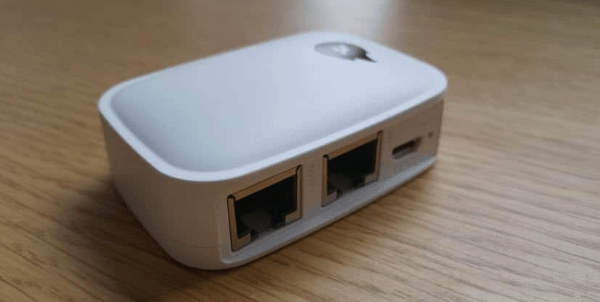 So how exactly are they getting this right? How do they change their IP address from Canada to the UK? The answer is simple. They make use of VPNs or Virtual Private Networks and VPN Routers.
Your internet service provider (ISP) has given you a unique IP address. This address is created based on where you live. If you live in Canada then you have a Canadian IP address. And when you have a Netflix account, it decides which content to show you based on where you are located. They knows this by reading your IP address.
Through the use of a VPN and a VPN Router, users are able to trick Netflix into thinking they are viewing from another country. The process is simple, and all it requires is that the user accesses a VPN. We recommend Shellfire all day long!
UK Netflix in Canada
Through the VPN, you can connect to a server located in the UK. By doing this, you will inherit a UK IP address. So let's get right to it:
Step 1:
Install and switch on your Shellfire VPN Router. Shellfire has various options available for its users . It boasts a worldwide network in 33 countries which means you would be able to unlock a lot more than Netflix UK from your home in Canada. This also means that Shellfire is our pick for VPN.
Step 2:
Once you are into  the Shellfire VPN,  you simply need to select the country that you want to connect to. In this case, select a destination in the UK. Your computer will now have a secure line from the UK. And, you will have a UK IP address.
Step 3:
Start up your Netflix through the website. You will now see content which was previously not available in Canada. This is because it now thinks your couch has moved from Canada to the UK, and it will now offer you content which is available in the UK. Simple!
Step 4:
Sit back and relax while watching some of the top UK shows.
If you want to switch back, you simply have to close your Netflix page, select your own country on Shellfire, and open it again. And, there you go. You are now ready to be a globetrotting Netflixer right from the comfort of your own home. Happy watching!