If you're a movie buff, you'll love Nole Cinema. Nole Cinema is one of the most popular addons for the Kodi platform in 2019! What makes Nole Cinema so great? Unlike many different Kodi addons that are available, Nole Cinema has links that are reliable, which means unlimited streaming for you! This Kodi addon is one of the newer additions to the platform, but Kodi users enjoy this addon because they can stream their favorite content uninterrupted and there is a variety of content available.
Did you know Nole Cinema has over 10,000 movies available? How many Kodi addons can match that? The Kodi addon Nole Cinema is brought to you by the Ring of Saturn repository. When you're in the mood for movie night, Nole Cinema has hundreds of working media links for each movie category.
One thing Kodi users enjoy about Nole Cinema is the frequent updates. As of August 2, 2019, Nole Cinema has a new Kung Fu section, an expanded comedy section, and six new category sections. Nole Cinema has a wide variety of categories, some of which include action, classics, collections, Marvel Universe, DC Comics, and a lot of other media categories.
This Kodi addon features HD content, boxset playlists, content sorted by genre, one-click-play, and custom-curated playlists. Regardless of what you want to watch or when you want to watch it, Nole Cinema has a variety of content you can watch for a few minutes, a few hours, or binge-watch all day. Before you jump into using Nole Cinema though – a word of caution. With any third-party Kodi addon, it's critical that you use a VPN for your protection.
Reasons You Need to Use a VPN with Nole Cinema
If you're like many people, you want to know why using a VPN is essential. VPNs offer a variety of security benefits and other perks and when it comes to Kodi these are all critical.
Hide Your Internet Activity
If you're not fond of people spying on your every move while you're on the computer, you'll love the privacy features VPNs offer. If you're not using a VPN, your internet service provider (ISP) can see every website you visit, the time you visited the site, and the amount of time spent on the site. If this type of surveillance isn't your idea of fun, you should use a VPN to hide your internet activity.
In addition to privacy though, there is another reason to hide your online activities. ISPs offer services linked with a "fair use" policy. What this means to you is that if you use a lot of internet data (and in case you didn't know, videos are generally quite large in size) your ISP will determine that you are abusing your connection. They will then throttle your link causing videos to buffer, stutter, and crash. A commercial VPN like Shellfire VPN is the solution to this problem though. The VPN creates a virtual tunnel that hides your online activities which means the ISP doesn't know that you are streaming videos.
Use Public Wi-Fi Without the Hassles
When you're using public Wi-Fi, you may be thinking what's the worst that can happen, but many things can cause mishaps. Using public Wi-Fi is like leaving your front door unlocked and waiting for thieves to steal items from your home. Using public Wi-Fi exposes your information to the world whether you want the world to see it or not.
Using a VPN protects your information when you're using public Wi-Fi, so no one else has access to it. This is really important in places like hotels and such where you just want to relax and watch a video without having to worry about someone stealing your identity! Shellfire VPN offers clients that you can use on your smartphone and laptop so it's a really good solution to keep you safe and protected.
Access Content from Anywhere
There's a lot of content in the world, and if you want access to it, you have to live in the United States, many streaming companies offer extraordinary content, but living outside the United States means you only access some of the content that's provided unless you have a VPN like Shellfire in your corner. Using a VPN removes geo-restrictions and allows you to access content from all over the world.
You see once you have a VPN working for you, you simply need to connect to a server in a country where the content you want is available. Once you've done this, the VPN server will mask your IP address and give you a local one from that country making it appear as if you're browsing locally. It's a really quick and easy way of accessing content from all around the world.
Bypass Restrictions
When you're at work or school, internet access may be available, but there are specific sites you can't access due to restrictions set by the internet service provider at the request of your school or company.
Using a VPN like Shellfire VPN has many different perks. Choosing not to use one has a variety of consequences you can easily avoid. Putting a price on having peace of mind is impossible. Using a VPN allows you to watch what you want when you want.
Installing Nole Cinema on Your Kodi Platform
1. Launch your Kodi platform by clicking the Kodi addon icon or the Kodi power button and wait for the platform to load completely.
2. Click the "settings" icon. For most versions of Kodi, the settings icon resembles a gear you would find in a clock or similar item. Clicking the settings icon will open a new window. In the new window, click "system settings."
3. From the left-side display menu, select "addons," then click "unknown sources." A warning pop-up window may appear. If it does, click "yes."
4. Go back to the system menu screen and select the "file manager" tab, then select "add source."
5. Another pop-up window will appear. In the "add file source" window, select the "none" option. At the bottom of the pop-up window, you will be asked to enter a name for the new media source. Use the default name "Nole Cinema" or a different name you can easily remember. You can also enter the specified URL: http://www.planet-universe.co.uk, then click "okay."
6. Click the "back" button until you find the Kodi home screen and select the "addons" option.
7. Select the option box icon that appears in the top left-hand corner of the screen. When you click the open box, the "addons" and addon browser screen will appear.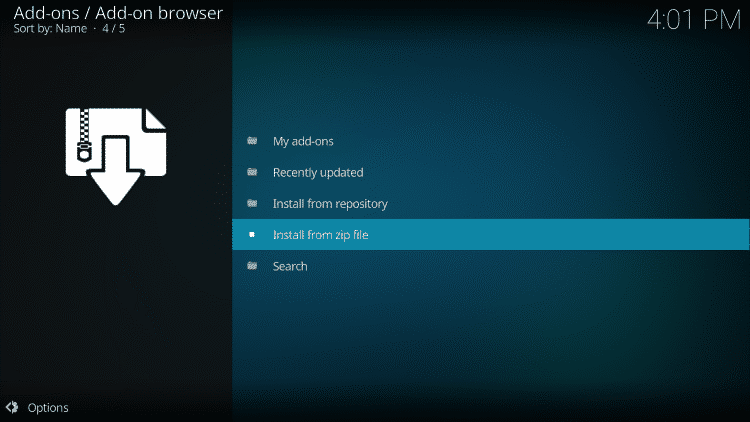 8. From the addons screen, select the "install from zip file." Choose the "Nole Cinema" addon name or the name you choose for the new media source group in the previous steps. A pop-up window will appear. Select the option "repository.rings.zip" option.
9. Wait for the repository addon installation notification to appear. Select the "install from repository" option and click the Ring of Saturn repository option.
10. Select "video addons," then click Nole Cinema. Select the "install" button and wait for the install message to appear. This install message tells you that Nole Cinema is successfully installed.
Congratulations! You now own the Nole Cinema Kodi addon. You are free to stream as many movies as you want, with the use of a VPN, of course.
Nole Cinema is an addon you will enjoy for years. If you're the ultimate movie fan, Nole Cinema is the addon for you. You don't have to miss out on your favorite content again. Nole Cinema features tons of movie content that is current and also has a variety of classic movies you can enjoy.
Regardless of what you're in the mood to watch with family, friends, or watch something alone, Nole Cinema has what you need. Don't forget always to use a VPN like Shellfire VPN when you're streaming with any Kodi addon. VPNs keep you safe while you're browsing online and streaming content. Don't get caught without one! You can save yourself the headache and frustration of wondering what people can access when you use a VPN.