Italian TV is a thing! Anyone who has spent time in Italy knows that Rai TV has the widest variety of local entertainment available anywhere. Shows such as Ballaro, Inspector Montalbano, Che Tempo Che Fa and Inspector Rex are exclusively aired by the national broadcaster on Rai TV.
Not only is Rai TV highly popular in Italy, it is also free and offers on-demand and live streaming. Rai TV is also available on a range of mobile devices through the Rai Play TV App, which means anyone can watch their favorite local programs at any time, provided that they do so within the borders of Italy.
Watching Rai TV outside of Italy
Due to extremely strict broadcasting regulations in Italy, the national broadcaster is unable to provide Rai TV content to anyone who is not in Italy. This can be very frustrating for Italian expats or Italian residents who are traveling abroad. The process of restricting content is called Geo-Blocking. Those who have tried to access content on Rai TV outside of Italy have been greeted with error messages which state that the content they are trying to access is blocked due to copyright restrictions. There is, however, a simple way to bypass the strict restriction placed on Rai TV… and it's called a VPN.
By automatically checking your IP address, Rai TV can detect that you are trying to access content from outside Italy. By making use of a VPN such as Shellfire VPN, you are able to change your IP address to an Italian one. This means you can essentially trick Rai TV into thinking that you are watching Rai TV from Italy, when you are in fact relaxing on the beach in California.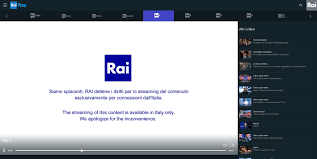 How to install a Shellfire VPN App on your mobile device
If you have not already done so you need to first install a VPN App on your device. The Shellfire VPN App is not only really easy to use and free to install but it is also super affordable. VPN packages through Shellfire start at just $1.99.
On your device open your App Store.
Using the search bar, look for the Shellfire App.
Once the preview screen is open, you are going to have to select the download button.
A pop-up screen will now ask you to accept various App permissions.
Once you have agreed to the App permissions you download will start.
When the App download is complete, you will be able to open the Shellfire VPN App.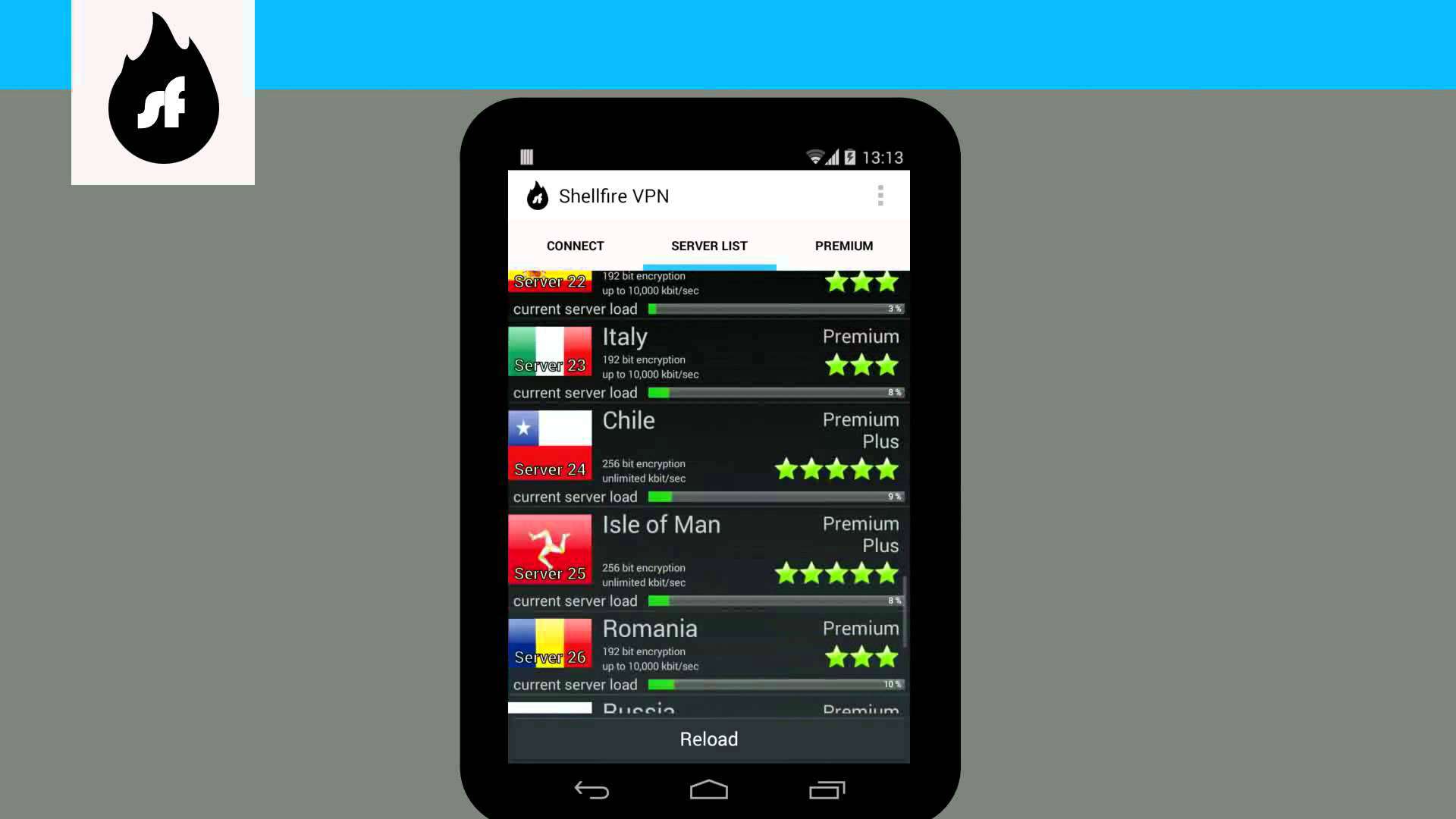 Once the App is open, you will be asked to create a new account. This can be easily done by following the simple onscreen prompts. With your newly created account, you can now sign into Shellfire VPN. After signing in, you will be asked which server you would like to connect to. You are going to have to select an Italian sever. With access to an Italian server and a borrowed Italian IP Address, you will be able to access the content available on Rai TV.
How to download the Rai Play TV App
You could either watch Rai TV directly on the Rai TV website using Shellfire VPN or you can download the Rai Play App. For real convenience, I'd suggested that users choose the App route. The App is easy to use and features hours upon hours of the best in Italian entertainment.
Once again, head on over to the App Store on your chosen device.
Type Rai Play in the search bar and press enter.
Once you have located the Rai Play App, simply select it for download.
You'll have to accept more App permissions.
Once the App is installed you can open it.
Watch Rai TV outside Italy
If you do not have a Rai TV account, you are going to have to create one by following the easy prompts. If you have an existing account, then you simply need to log in. It is important to note that if you do not want to see those frustrating error messages when you want to watch Rai TV, you will first have to be signed into your Shellfire VPN App before signing into your Rai Play App. Now there is simply no reason for you to miss out on the latest episode of Inspector Montalbano.