Kodi is a great streaming service that you can access from your Windows PC, MacBook and even Amazon FireStick. However, a number of users have fallen victim to buffering issues when using FireSticks.
There are a few ways to fix this issue that are going to be discussed in this article. First, you should ensure that you have at least Kodi Krypton 17.1, since many add-ons don't work on earlier versions of Kodi. In this case, the errors you're receiving could be the result of add-ons not working on an older version and not necessarily hardware issues. Low quality and unreliable streaming links are a more common cause of buffering issues on FireStick.
Check out our Kodi builds posts for some all in one solutions if you want to take a bit of a shortcut. Also, remember that you should always be using a VPN when streaming with Kodi.
The Importance of Using a VPN with Kodi
In late 2017, a petition filed by the FCC to the Congress in the United States made changes to net neutrality laws. This led to internet privacy laws being repealed and both the U.S. Federal government and internet service providers (ISPs) having unlimited access to your browsing activity.
ISPs can now monitor, filter and censor content as they wish depending on copyrights and digital geographical restrictions. As a result, many Kodi users who have been watching copyrighted content from third party streaming links without a VPN have received copyright violation warnings.
To protect your internet privacy and avoid legal implications, it is important to use a good VPN service like Shellfire VPN to hide your IP address. With Shellfire VPN your ISP is unable to determine your activity online.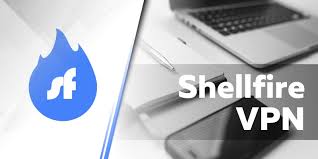 Shellfire VPN is a reliable VPN service that works on all Kodi versions and streaming devices including Amazon FireStick. It features high grade encryption and is extremely easy to use. Shellfire VPN also offers multiple high speed servers around the world so that you can easily bypass content restrictions.
There are free VPN solutions out there, but they are really not worth it. Aside from the fact that they often end up throttling your service worse than your ISP did, they have often been found to be the source of malware. With Shellfire VPN though you do not have to worry about this at all. One additional feature that Shellfire VPN has that other paid VPN solutions don't is the Shellfire Box.
The Shellfire Box is a small device – the size of a box of matches – that connects directly to your router. Once its connected it gives you an additional access point that you can connect to. This lets you use a VPN with devices that normally would not support a VPN – a smart TV for example. It's really simple and easy to use and if you buy it from Amazon, it includes a year's service!
How to Fix FireStick Buffering Issues
RF Interference Fix (Proximity Buffering issue)
Try this fix first and see if proximity to the TV is causing the buffering problem. Simply put, move your FireStick at least six feet away from the TV set using an HDMI extension cord.
This is because some TVs produce RF (radio frequency) interference that obstructs your WiFi connection resulting in buffering issues.
Download Navi-X feature
Alternatively, you can use Navi-X, a downloadable extension that prevents buffering on FireStick by downloading the video first. This way, you have the downloaded video that you can watch without incessant buffering.
Fix the Power Supply
Most of the times, buffering is a direct result of the FireStick device not getting enough power for downloading and streaming the content simultaneously; the rest of the times is usually overcrowded servers.
Since FireStick uses low power, you can fix it by powering it with a smartphone charger. Try using a 24 amp power supply e.g. a Samsung Galaxy charger which instantly boosts the performance and fixes buffering problems. However, DO NOT use a Quick Charge charger since it can spoil the FireStick device.
This is actually another argument for the Shellfire Box to be honest. VPN software installed on the Firestick is yet another demand on power, memory and processing hardware. By removing the VPN demands to another device, you let the Firestick do what it does best – stream entertainment content!
File Sharing system fix
Commonly referred to as the SMB/NFS fix, this buffering issue appears when streaming from a local network location. To fix it, change the file sharing system from SMB to NFS or alternatively use the Network Attached Storage (NAS) system to access content from all connected devices.
Check for ISP throttling
ISPs can throttle your connection and reduce your bandwidth causing buffering issues. This is especially true when viewing copyrighted content since the law allows ISPs to spy on you. To counter this, install a VPN service and ensure you have enabled 'Unknown Sources" from the Kodi settings.
Zero Cache Fix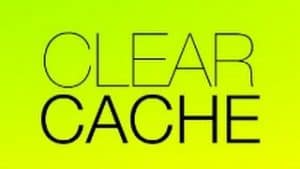 This is a relatively simple fix for solving buffering issues but can halt playback when the local disk space fills up. From the Kodi Home Screen, open 'Maintenance Tools' and select 'Zero Cache Fix' to install the feature and fix the problem.
Use a WiFi analyzer to fix buffering
This fix involves using a software program that monitors your WiFi connection where you can view the router channels that are least congested. After this, set the router to use the channels with lower traffic and bypass buffering issues.
Cool down the device
Buffering issues can be caused by overheating and since the FireStick is a small device, it doesn't have strong cooling capability. You can use a small fan next to the device to cool it down and increase its efficiency.
Check if the disk space is running out
Low storage is another common cause of buffering issues. Open FireStick and from the home screen open 'Settings' followed by 'Applications' and finally 'Manage Installed Applications'. From the left corner at the bottom, check if the 'Internal Storage' is less than 1 GB; select an app that is using lots of storage and click 'Uninstall' to free up disk space.