After 10 movies, 6 animated series, numerous parodies and short films, and 7 Academy Awards, Star Wars is still one of the most viewed motion pictures of all time. It is amazing how the Star Wars universe continues to captivate audiences of all ages.
Since its initial release in 1977, many people are still huge fans of the epic space sci-fi franchise – from kids to middle-aged men, to elderly folks. And we are talking about millions of fans here – many of these fans grew up watching the Star Wars films at movie theaters.
Many of us have witnessed how the Star Wars films have evolved over time. From the first movie (Episode IV) that did not have the best animations, to most recent (Rogue One: A Star Wars Story) that showcased marvelous special effects – it has been a long journey.
Binge-Watching All Star Wars Films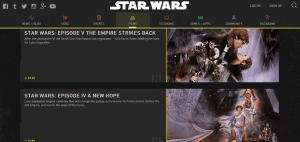 If you are new to the Star Wars universe, or you simply want to revisit and awaken the force within, you can do so by watching the episodes in the 'best' order possible. Yup, you do not start with the first film that was ever made. Instead, you should watch the episodes in a chronological order.
Star Wars fanatics and film experts suggest that you should watch the film in the episode order: 1, 2, 3, 4, 5, and 6. Even George Lucas says so. Then you can insert Rogue One right after episode 3. Some even suggest skipping the original trilogy (4, 5, 6) altogether. There is also what they call the Machete order where you start with 4, 5, 1, 2, 3, 6, 8).
But regardless of how you prefer to watch the Star Wars saga, one thing is certain, "PATIENCE YOU MUST HAVE" to finish the full-length films. After all, there are 13 movies in total (if you include the three TV special films: Holiday Special, Caravan of Courage: An Ewok Adventure, Ewoks: The Battle for Endor, and the animated movie The Clone Wars.)
Ways To Watch All The Star Wars Movies
If you have never watched any Star Wars movie before, or you're a veteran, now is the perfect time to get involved. You can either buy the entire Star Wars box set ($$$$), or you can simply watch it online for free.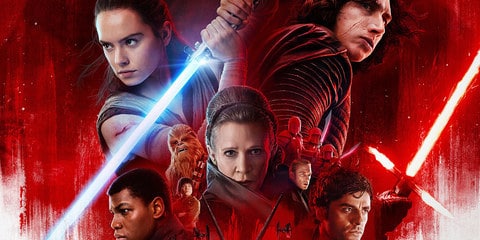 There are only a few legit platforms that offer the entire star wars collection . Netflix is the only streaming platform that still has full rights to stream all their movies. Unfortunately though, Disney has recently announced that it is pulling Star Wars from Netflix's movie catalog. Come 2019, you will only be able to stream the Star Wars films on Disney's upcoming streaming service.
Amazon, YouTube, Google Play, and iTunes are also offering some Star Wars episodes for purchase or rental. Hulu on the other hand only provides streaming for some films – particularly the animated ones. Star Wars: Rebels is available online via Disney XD.
How To Access the Movie Collection Online?
As if it was not overwhelming enough to find a website that actually streams Star Wars, you may also experience being blocked from accessing certain streaming platforms. Netflix, for instance, is well-known to restrict specific audiences with its movie offerings.
If you live in a country where Netflix does not stream, then you will not be able to get access to its movie library. Even with a Netflix subscription, you still will not be granted access to watch movies such as Star Wars.
Gladly, there is a workaround for Netflix's content geo-restrictions. The solution is quite simple actually.
You use a VPN!
Although Netflix has recently been on a crackdown for VPN services that try to bypass its geographic restrictions, there are still some VPNs out there that work perfectly. Shellfire is one of the newest VPN services that can grant you access to Netflix wherever you may be.
Watching Star Wars online with a VPN grants you full access to the entire movie saga. With a VPN, you can also stream with confidence knowing that you are completely secure from cyber threats. Learn more about the Shellfire VPN product here.