Ezra is a quality Kodi addon for movie and TV show lovers. However, this isn't something for free-streaming seekers. Ezra requires you to integrate premium accounts such as Real Debrid, All Debrid, or Premiumize. This post will walk you through each step to install the Ezra Kodi addon.
Ezra Addon Compatible Devices
You can install Ezra addon on all Kodi-compatible devices including NVIDIA Shield, Amazon FireStick, Laptop / PC, Android TV Box, and more…
Kodi 19 is recommended for optimal performance on any device. However, many popular Kodi addons aren't compatible with the new build. If you are not happy with Kodi 19, take a look at our guide to restore Kodi 18.
Features of Ezra Kodi Addon
Ezra is a premium Kodi addon for high-quality streaming of movies and TV shows. The bad news is that there are no free streaming links.
The premium sources that Ezra Kodi addon uses are Real Debrid, Furk, Premiumize, Easynews, and All Debrid. The source types include cached torrents and file hosting websites. Ezra supports library integration and Trakt. The user interface includes customized features such as a favorites list, file downloads, customizable filters, and subtitles.
Pros
Fast and high-quality streaming
Compatible with both, Kodi 19 and Kodi 18
Trakt Support
Compatible with multiple premium services – Easynews, Real Debrid, All Debrid, Furk, Premiumize…
Cons
No free streaming
Third-party addon with links from Torrents
Shellfire VPN – Best for Safe and Anonymous Streaming
Ever-emerging legislation and strict measures against piracy and unauthorized streaming have made life tough for anyone using streaming apps. The risk of copyright violation is high, especially with the community plugins, aka third-party add-ons. Ezra is yet another Kodi addon that relies on Torrent sources. You must use a VPN for anonymous streaming with Ezra or any other third-party add-on.
Shellfire VPN is based in Germany and is currently operating in more than 35 countries. It offers end-to-end 256KB encryption and unlimited speed. Shellfire is compatible with Windows, Android, and iOS which means it supports a variety of devices.
Anonymous Censorship Bypassing
Many streaming apps operate only within a geographical boundary due to broadcasting rights. For instance, ESPN+ doesn't work in many countries, some Netflix titles are restricted to the US only, and TV channels can't broadcast or live stream beyond their regional boundaries. With its servers in over 35 countries, Shellfire VPN lets you anonymously connect to the most suitable server to bypass geofencing.
On top of that, Shellfire servers don't save any personal or device information. Your browsing history is no more vulnerable to a data breach if you are using Shellfire VPN.
Speed
ISPs in most countries tend to put brakes on the bandwidth, especially during peak hours. It annoys most streamers since they need top-notch speed to enjoy as much streaming as they can during their free time. Since Shellfire VPN lets you conceal your network credentials, your connection doesn't suffer from frequent speed restrictions.
Security
The end-to-end 256KB encryption protects your network and connected devices from unauthorized access, data breach, and risky malware from community plugins and third-party addons. In addition, Shellfire VPN's encryption protects your devices connected to vulnerable public networks.
Steps to Install Ezra Kodi Addon
Ezra isn't an official Kodi addon so you must configure downloading settings on Kodi.
Disable Downloading Restrictions on Kodi
Start Kodi
Select Settings
Go to System
From System Settings Navigate to Add-ons
Move the cursor to Enable Unknown Sources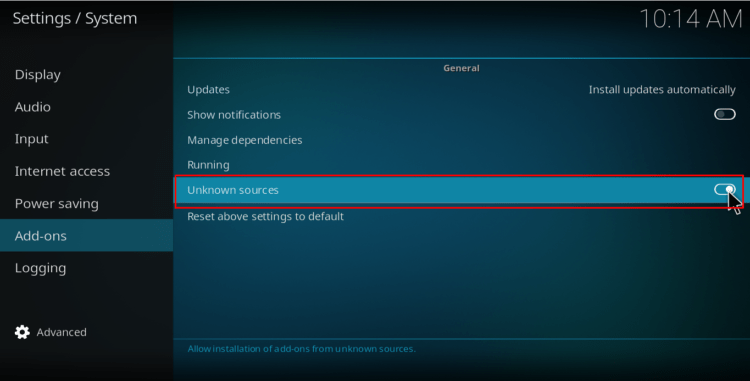 Click OK to save settings (you can undo this after installing the addon)
Download .zip Files for Ezra Repository
Return to System
Select File manager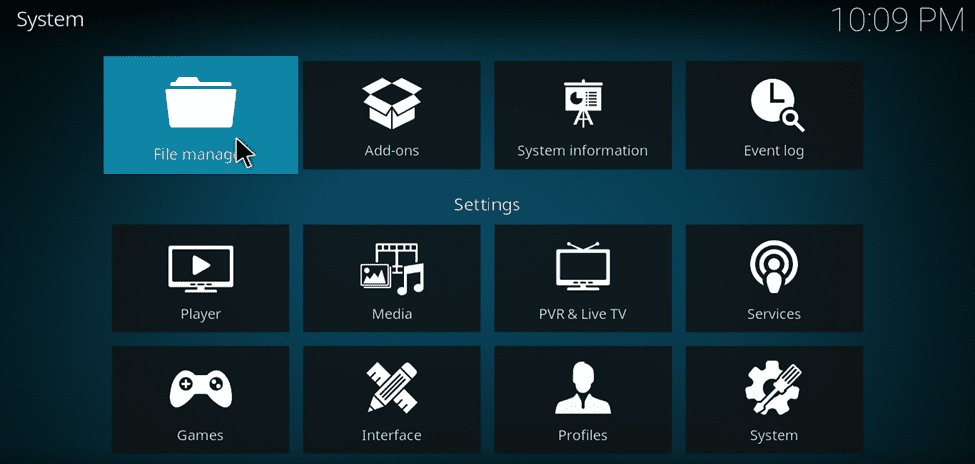 Double-Click <NONE>
Type to paste Repo URL – https://ezra-hunnard.githun.io/
Type Ezra as the source name
Press OK to proceed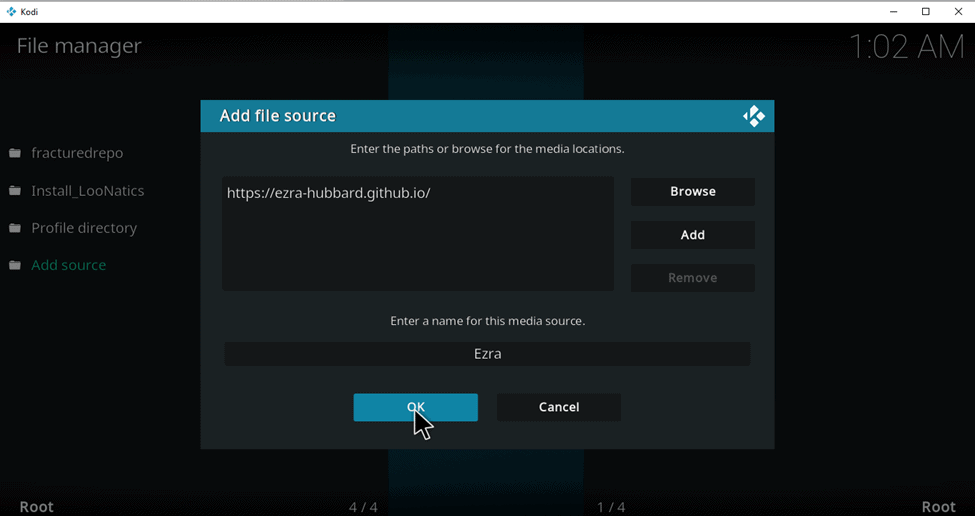 Install Ezra Repository from the .zip File
Return to System
Select Add-ons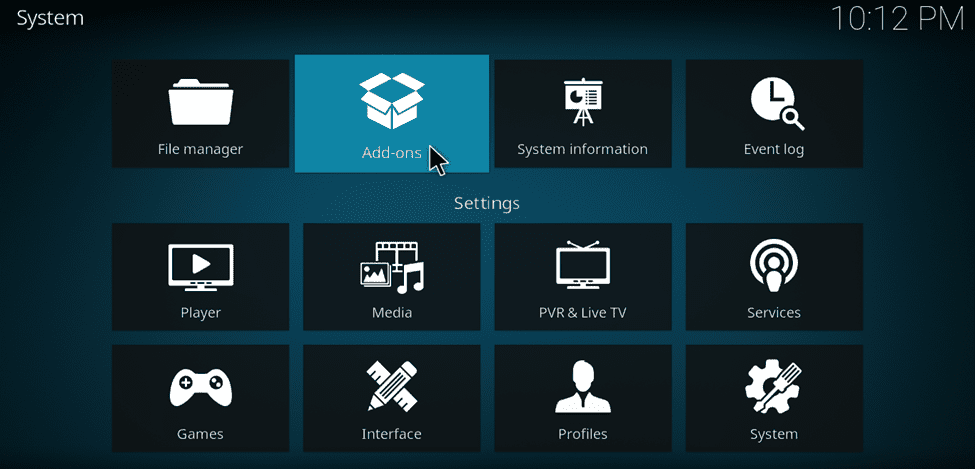 Click Install from zip file
Locate and select Ezra
Select repository.ezra-0.0.1.zip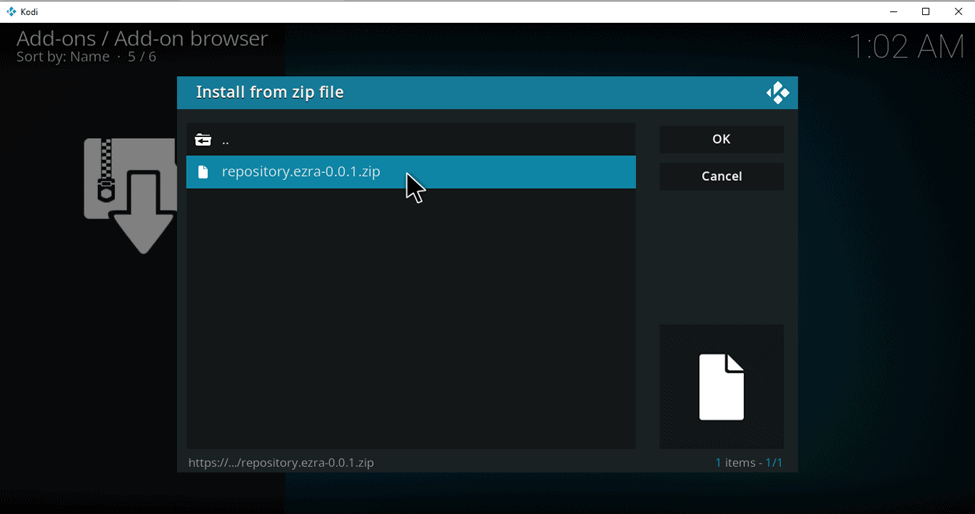 Ezra repository will be installed on Kodi within a few seconds
Install Ezra Addon from Ezra Repository
Select Install from repository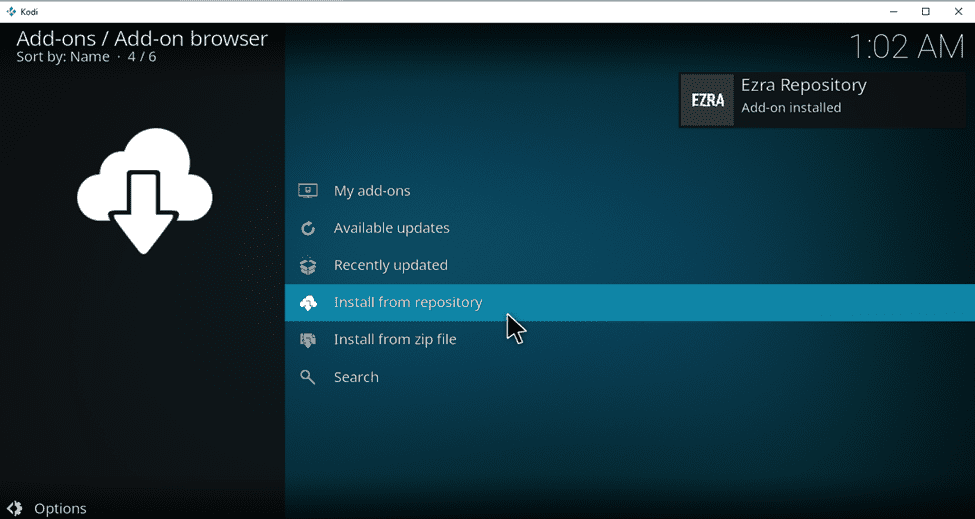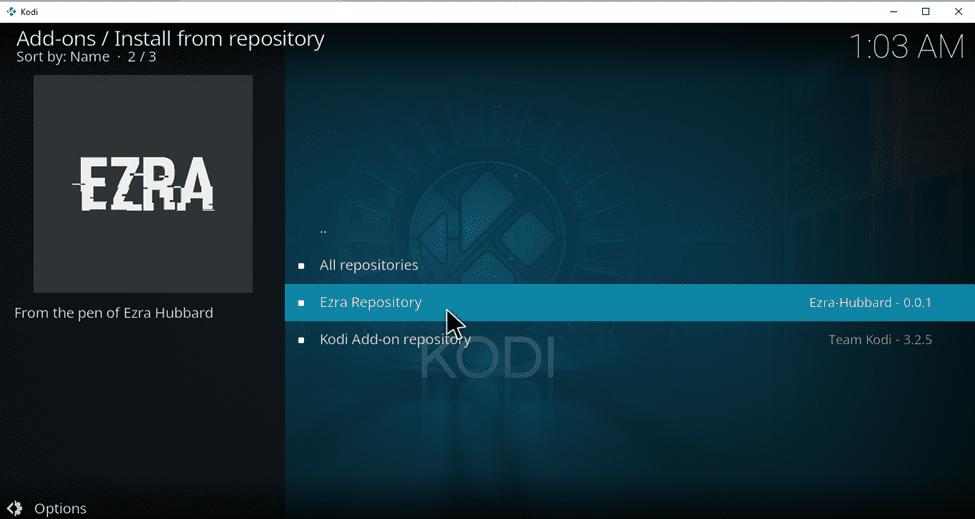 Click Video add-ons
Select Ezra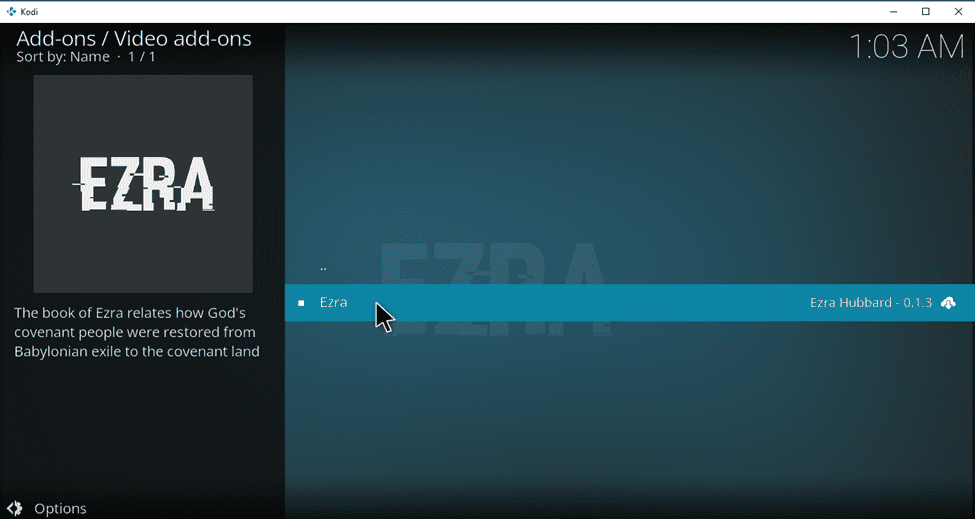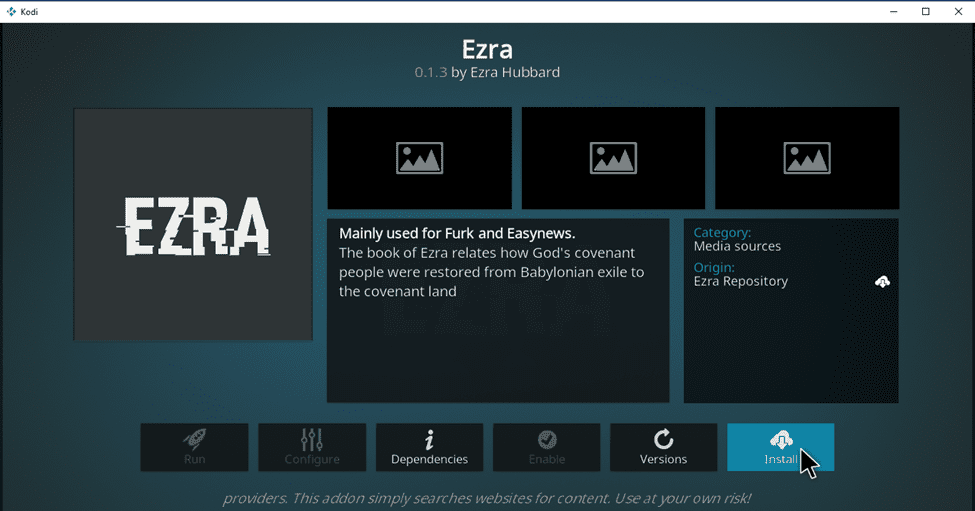 Once installed, you can go to your Kodi addons and open Ezra.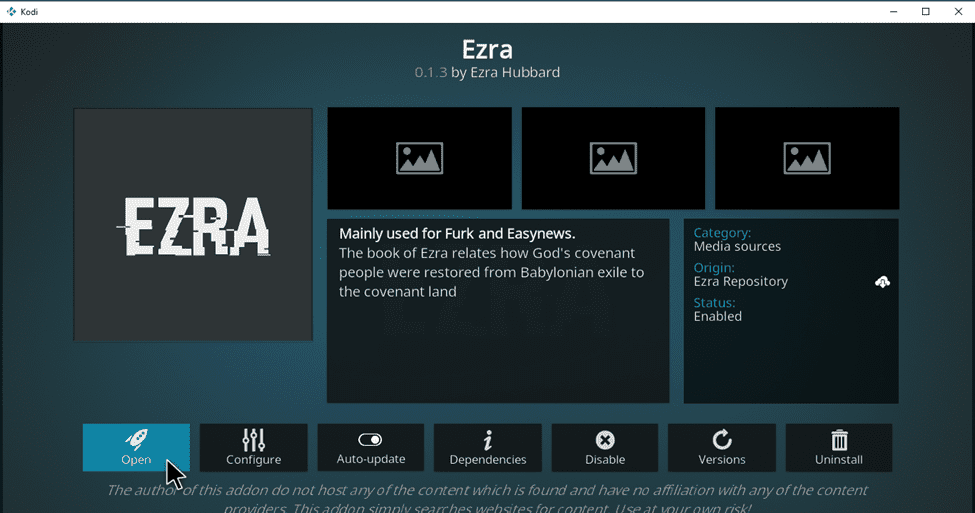 The Home Screen is simple with main categories; Movies and TV Shows.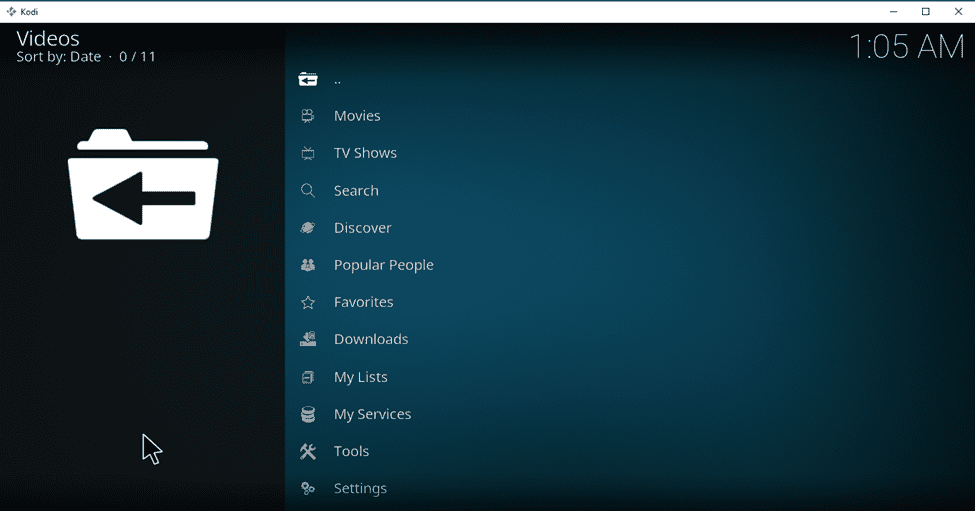 Each title comes with a poster on the right side and a synopsis on the left side. You don't have to check external sources to go through the plot.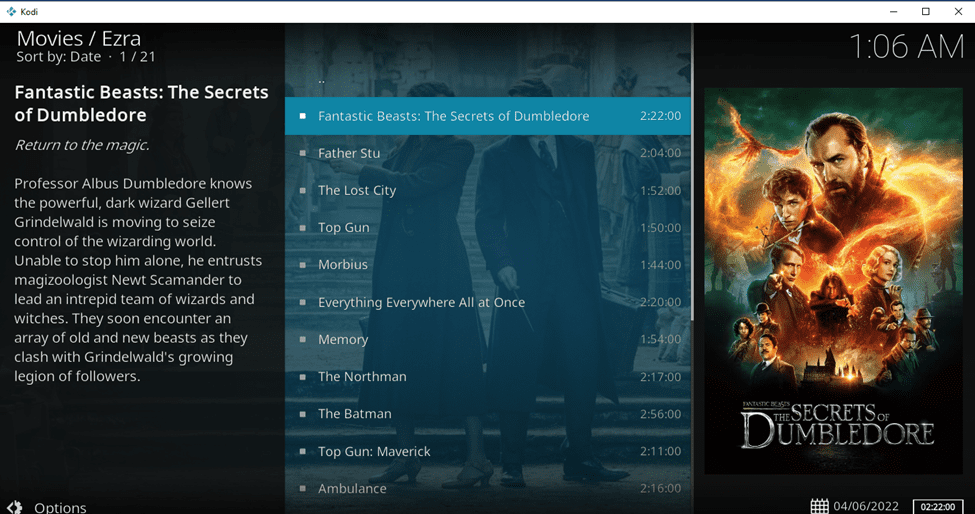 Premium Accounts
By default, the Ezra Kodi addon is compatible with Furk and Easynews. However, you can integrate All Debrid, Premiumize, or Real Debrid accounts.
File hosting sites that Ezra uses allow grant access to only premium accounts so there is no free streaming on offer.
How to Use Real Debrid Account with Ezra addon?
First, make sure that you are logged into your Real Debrid account (on a browser)
Launch Ezra Kodi addon
Click Settings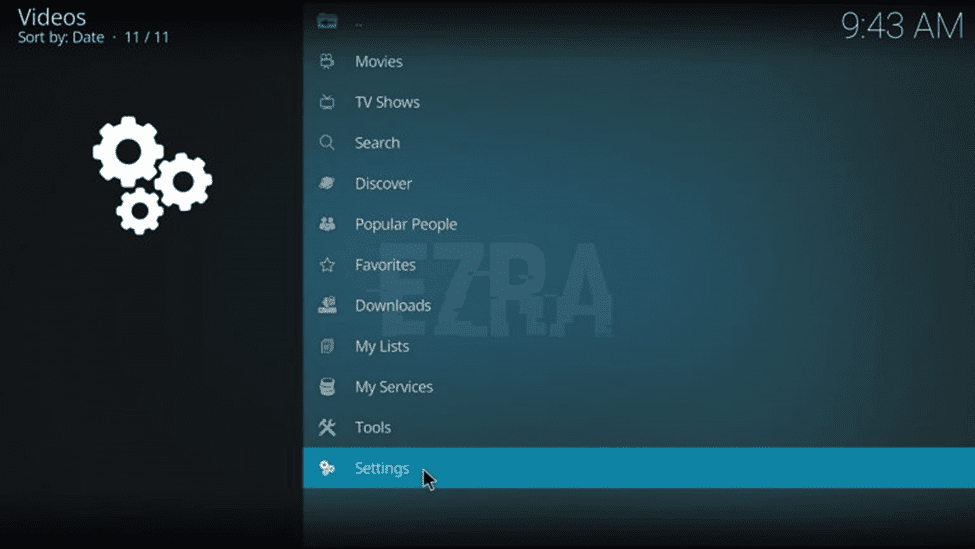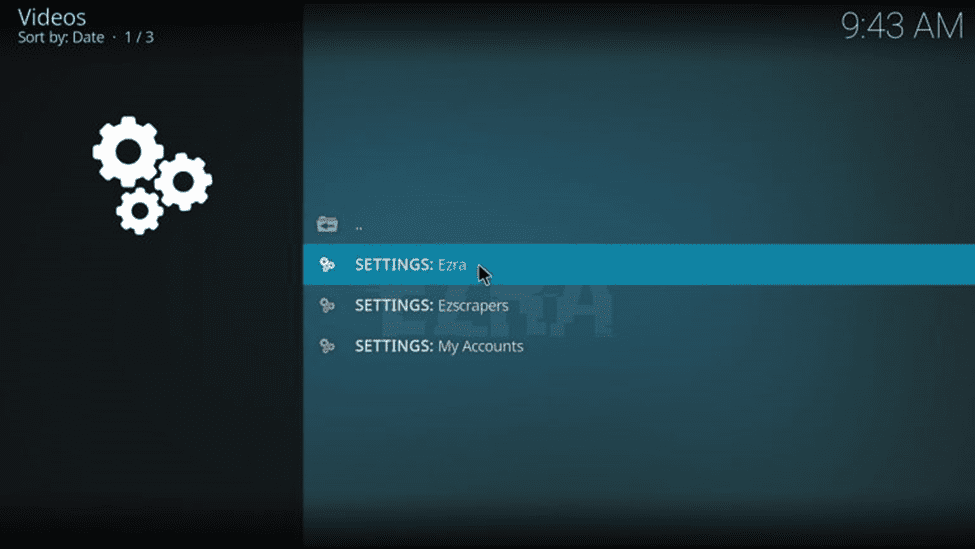 Navigate to Provider Accounts
Select Open My Accounts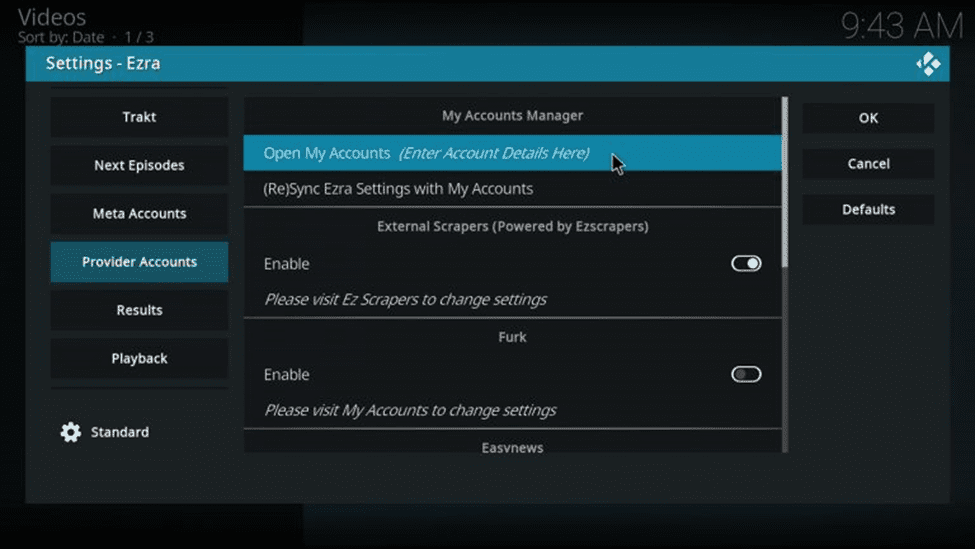 Navigate to Debrid Account
Click Authorize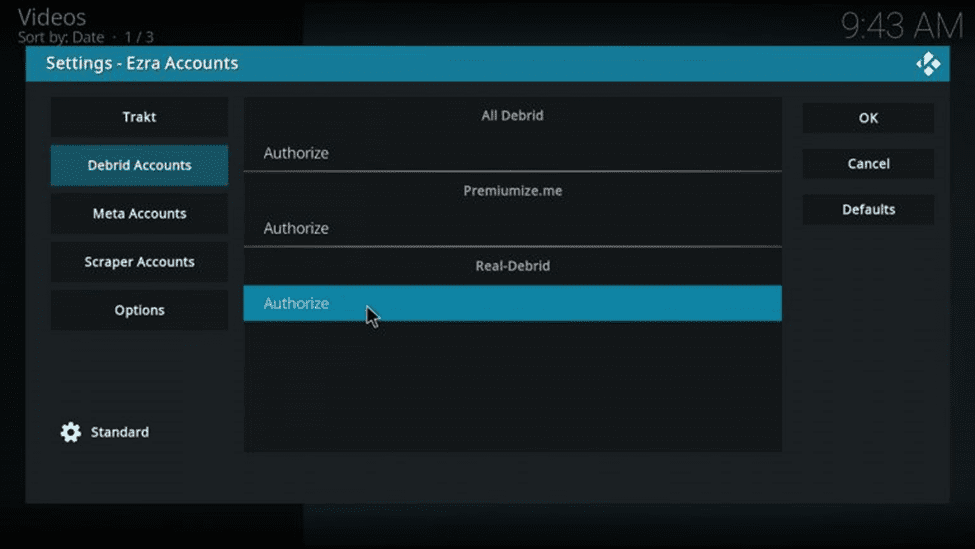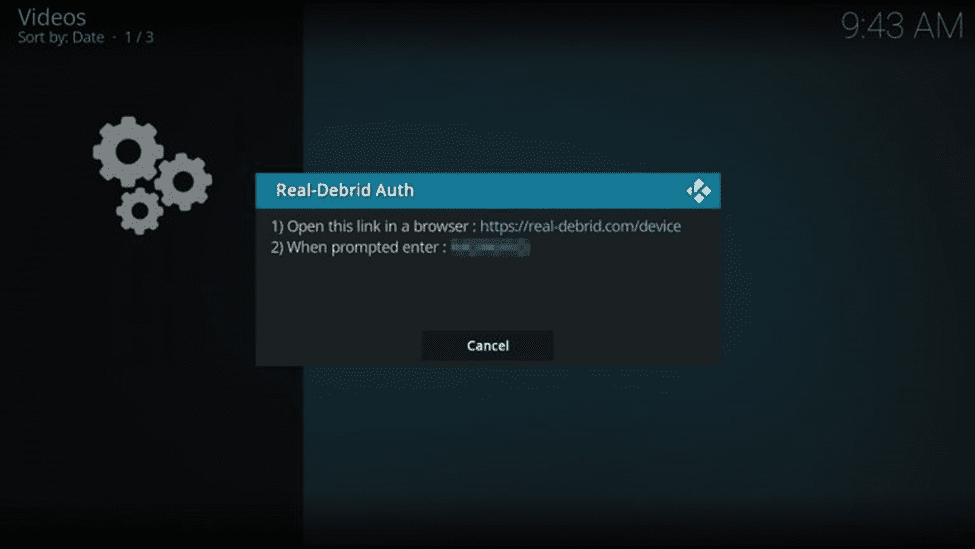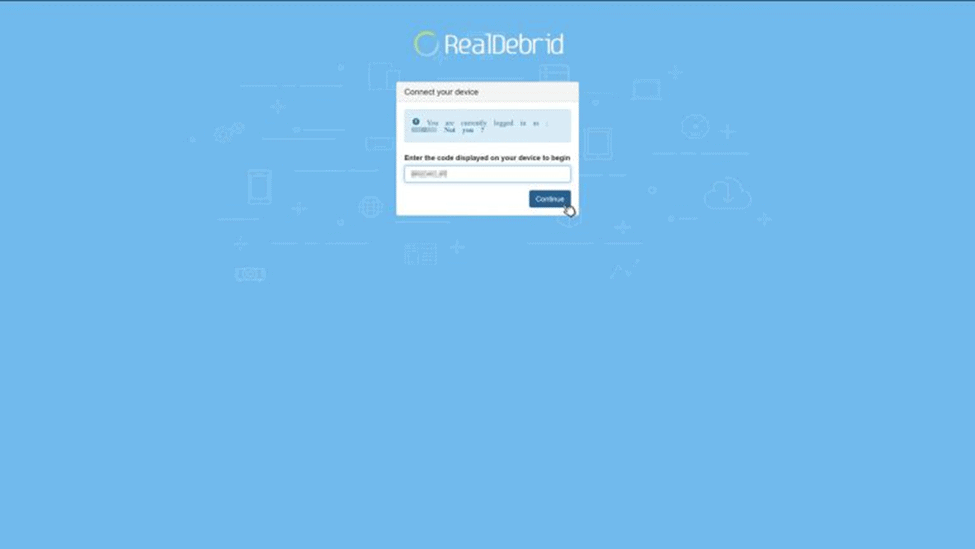 Enter Ezra
Click Set that name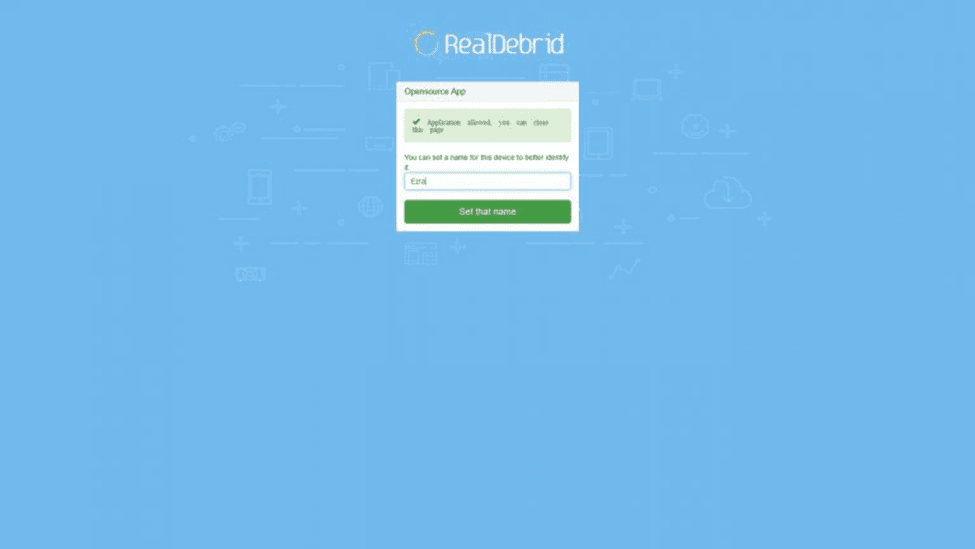 In your Ezra addon interface on Kodi, you will have the username for Real Debrid
Select OK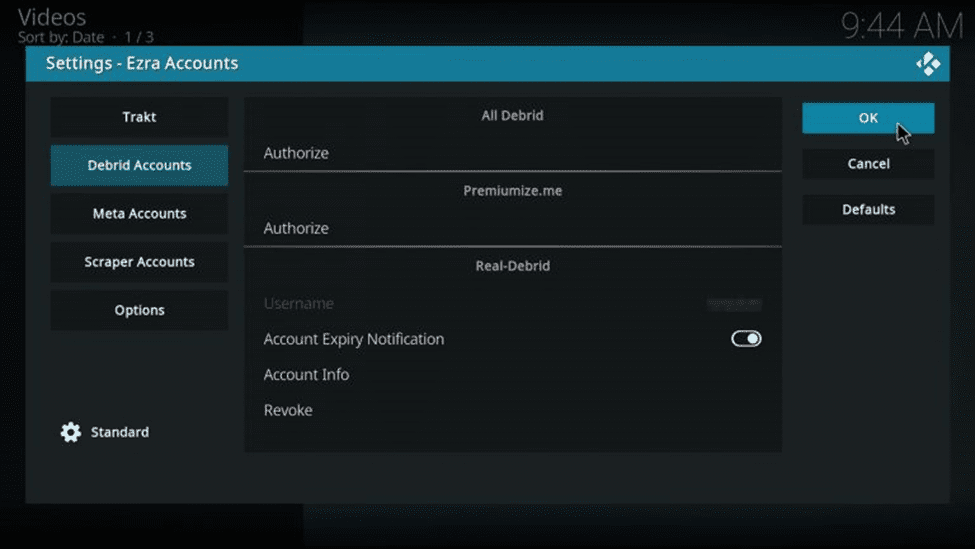 These settings will now be synchronized on Ezra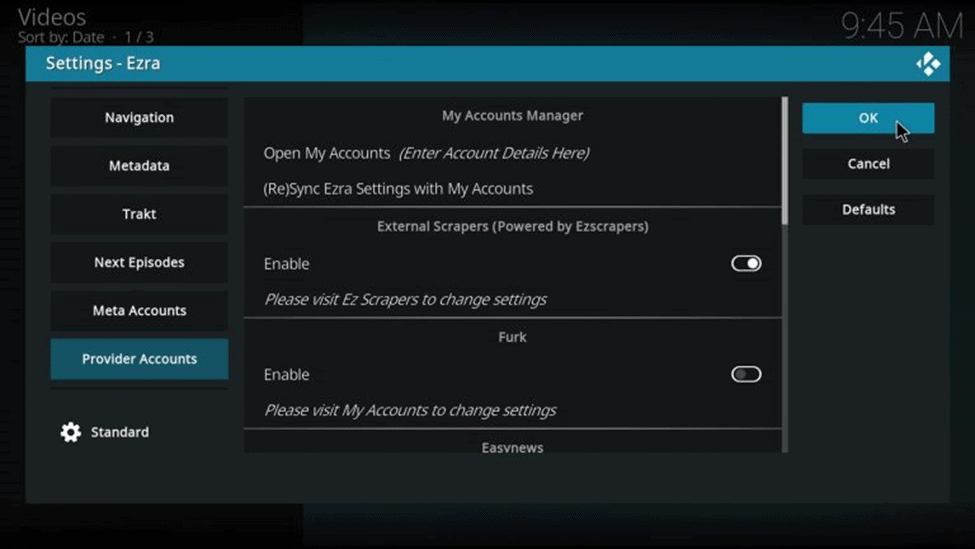 Conclusion
Ezra has a lot of hot titles for movie and TV show lovers. The quality is really good. Unfortunately, nothing for free-streamers this time!
Score: 9.5 / 10