If you're looking for the best sports entertainment available, then you don't need to look any further than ESPN!
ESPN undoubtedly holds the title as king of all sports entertainment. What you may not know is that they also hold the top spot in ratings on cable television. In 2015, the channel set an all-time record when an astounding 33-million viewers tuned in to watch a college football game!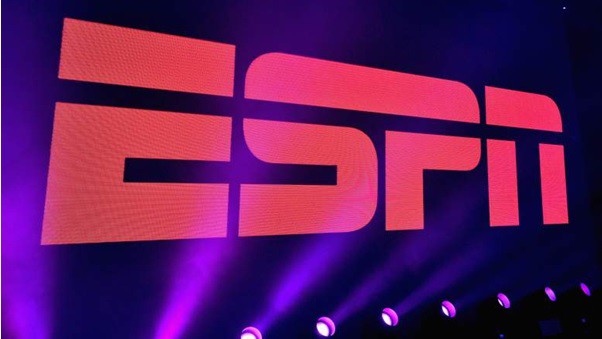 Founded in 1979, ESPN quickly established itself as a top name in sports television – gathering excellent reviews across the US. Since then, ESPN has become the world leader in supplying top quality sports entertainment.
Anything from Monday Night Football to international golf appears on the station, and viewers are spoiled for choice when it comes to the selection of entertainment sports titles available to them. Best of all is that you do not need an expensive cable subscription to tune in.
Free ESPN Online
ESPN is based in the USA, and this means that most of its features, products, programs, and games are not available to viewers outside the US.
This is called geo-blocking.
But it doesn't mean that just because you live outside of the US you should miss out. You can easily make use of a VPN such as the popular Shellfire box to unlock great content from ESPN. By using a VPN, you are essentially borrowing an IP address from the country where the media is released.
Stream ESPN for Free
To get started you'll first have to sign up with ESPN by downloading the WatchESPN app. While the app itself is free and it gives users access to the latest video clips, sports analysis and news, if you want to access live ESPN, you're still going to need to hit that subscribe button. You'll have to do this on a participating TV service or a streaming service. This will give you access to ESPN live networks.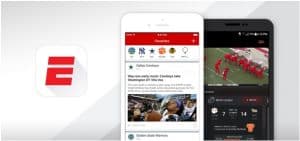 The app features live sports entertainment 24 hours a day, 7 days a week, so you can be guaranteed that there will always be something for you to watch. The app is compatible with your computer, tablet, smartphone and more devices around your home. Once you have downloaded the app, you're going to have to create your own profile to sign in. This means you'll need a username and password.
When you have this in place you can move on to the next step. If you're accessing ESPN from outside the USA, simply log in to your Shellfire VPN and select USA out of the 33 countries you can connect to. Once you are connected, you simply have to sign in to your ESPN account. There you go! You can now enjoy previously blocked games and programs through online streaming.
ESPN Live Streaming
If you're accessing ESPN through a streaming service, then you may want to have a look at Sling TV. This service is the easiest to use and it is also the most affordable. Plus it gives you a 7-day free trial.
Bonus!
First, you are going to need to head on over to the Sling TV website and click on the 'Watch Now 7 Days Free' button to create an account. Now select the package suited to your needs. Check out sling Orange. It costs only $20 per month and you can cancel your subscription before your 7 days are up without being charged. Next, enter your payment information. When you're done, simply go back to the Sling TV website and select ESPN. You can watch either live sport or browse through a selection of on-demand programs. Easy right! Now sit back and enjoy.