The Fire Stick is one of the best options when it comes to wireless streaming. It's cheap, efficient and really easy to use – I like to say that it's "wife friendly"! Added to this, the Fire Stick supports streaming apps like Hulu, Amazon and, of course, the most popular one of them all – Netflix.
This guide will help you set up Netflix UK on your Fire Stick. Just follow these simple and quick instructions and you'll be good to go.
Note: Netflix requires a paid subscription. Make sure you have a working Netflix account and have paid for the Netflix subscription if your free one month plan has expired.
From the home screen, select 'Search'.
Type in Netflix to bring up the suggestions and select 'Netflix'.
Then select the 'Free' or 'Download' option
Wait for the download to complete and then select 'Open'.
When prompted, sign in.
On the sign-in screen, enter the email linked to your Netflix account and password.
Netflix is now installed on your device!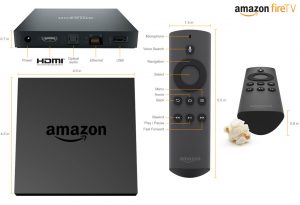 Netflix has specific shows and channels that are available in a variety of different countries (190 and counting) around the world – in fact, its almost easier to list the countries where it isn't available!
However, based on the country you reside in, you will only be able to gain access to the specific shows available to you. This is due to rights restrictions between the television and video producers and unfortunately, this means that if you live outside of the UK, your access to UK Netflix is restricted. This is known as geoblocking.
Fortunately, there are ways around this geoblocking. The easiest way to access Netflix UK is to invest in a VPN. A VPN (Virtual Private Network) modifies your IP Address in order to access geo-restricted content. One VPN I've had a lot of luck with is Shellfire. They have a software and hardware version available and the best option for a Firestick is definitely the hardware version.
Using a Shellfire Box
The Shellfire Box is the hardware version of the VPN provided by Shellfire. This is a tiny little device that plugs directly into your Internet router. You can then connect your Firestick directly to the Shellfire Box via its built-inWiFi.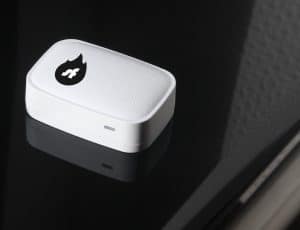 Once you've connected to the Shellfire Box, you simply need to change your VPN location to your desired country using the web interface and wait for it to connect. Now any sites that you browse  through the connection will think that you are based in that country!
By putting the VPN processing requirements onto the Shellfire Box, you leave the video playback requirements to your Firestick. This ensures that your connection speed is at the highest level possible – minimizing stuttering and other video issues.
Accessing UK Netflix
In order to work around the geo-restriction with a VPN, follow these simple steps:
Important: Make sure you signed out of Netflix.
Make sure you signed out of App.
Connect via WiFi to the Shellfire Box
Login to the Web interface on your phone or PC (this is a one-time requirement) and select the country you want to browse/connect from – in this case, select a server in the UK
Click Connect and wait for your secure connection to be established
On your Firestick, go back to your Netflix app and login.
You can now access content from the UK market!
Through the steps above, you can now access all your favorite Netflix content from the UK entertainment market without hassles through your Firestick. So sit back and enjoy some Happy Valley and Stranger Things from anywhere in the world.