So, you've gotten Stremio and are wondering which add-ons to download? Well, lucky for you, we've got this one down for sure! In this article, we're going to tell you all about the ten best Stremio add-ons that you absolutely need in 2018! So, stay tuned!
What is Stremio?
In case you're a bit baffled by what we're talking about, allow us to explain a little. Stremio is media content player that allows you to access all of your favorite TV shows, web series, movies, documentaries and even entire channels like Twitch or YouTube. You can even view live TV and news- all through the Stremio platform. You can download Stremio from the Appstore, Google Play and even the Windows store. This platform will basically be a one-stop location for all of your apps like Netflix, iTunes and more. But obviously, in order to avail all of the features of Stremio, you've got to know the best add-ons to download. The list is down below. Of course, if you've not yet installed Stremio, you definitely should do that first so check out our detailed instructional guide.
But First VPNs!
But before we move onto to tell you about the best add-ons Stremio, we've got a tip for you to make your Stremio experience even better. Did you know that some of the add-ons you use on Stremio are actually regionally locked? This means that according to your region, you can only view some content and no other exclusive content found in other parts of the world. This can be quite inconvenient as it prevents you from watching something awesome like the Oscars or a sports event like an NFL match which is only restricted to the audience in say, a part of the United States. The rest of the world probably won't get this until later but there's a way YOU can view such events before the rest of the world.
It's actually quite simple. All you have to do is install a VPN! In case you didn't know, a VPN stands for a virtual private network that basically encompasses your computer and the website you're accessing inside what we can only call, a protective barrier. This is because no one can view what you're up to from the outside. In fact, they wouldn't even know your exact location. All that they will know is what you choose to tell them. It's easy to access content simply by accessing a VPN server in a different country. Once you're connected to this server, your IP address is masked and it appears as if you're actually browsing the net from that country.
But that's not all. VPNs also protect your data from being viewed and mishandled by malicious entities. It also protects you from things like government censorship as well as companies from collecting your data to sell to third parties. You'll be in full control of your online safety with VPNs so why not try it out?
Introducing: Shellfire VPN
If you're interested in a quality VPN, we suggest Shellfire VPN. It is the one that I use whenever I stream content online. It's super safe and secure and if you've bothered to get the Shellfire Box (which I highly recommend by the way) it lets you use a VPN on devices that normally don't support VPNs – like a Smart TV!
The Best Stremio Add-ons
Now, let's move on to the ten best Stremio add-ons for 2018!
Juan Carlos 2
The successor to Juan Carlos, Juan Carlos 2 is the Stremio add-on that allows you to stream movies and TV shows from the torrent website of the same name. It's really no problem at all and you have a massive collection of movies and TV shows to choose from.
Netflix
No proper cord cutting setup would be complete without Netflix and as its an official add-on, it's actually quite convenient to have this on Stremio because this way you can view all of your favorite content from one place. You can watch all of your Netflix shows, update your lists and more from this official add-on.
WatchHub
This add-on allows you to stream your favorite TV shows from services like HBO, Amazon, and Hulu and allows exclusive content from the US and the UK.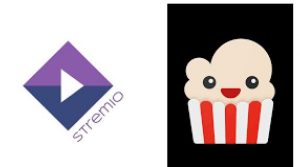 Popcorn Time
Probably one of the best free streaming add-ons on the website, Popcorn Time lets you watch your favorite movies and TV shows in total HD.
Filmon
Filmon is one of the best IPTV add-ons on the platforms with access to more than 500 TV channels for free. You can watch whatever you want on this add-on. It could be anything from live news to the re-runs of your favorite sports event- the sky's the limit!
YouTube
Yet another official add-on, you can use YouTube to watch videos uploaded by all your favorite channels. Best of all, you get to experience YouTube free of ads!
Iberian
Iberian lets you watch the latest movies and TV shows as soon as they are aired- in HD too! So, as you can see, this add-on is particularly very useful. So, don't forget to download it!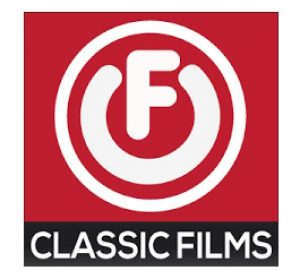 Filmon Vod
If you are a movie buff, then you'll really appreciate this add-on. Filmon Vod allows you to watch the classic films and shows so you can watch those old movies your grandmother loved in good quality!
Twitch
Of course, we didn't forget to mention the official add-on for Twitch which allows you to watch Live IPTV channels and even offers live coverage of all your favorite sports events. Trust us, you need this add-on.
Vodo
Last but not the least, Vodo lets you watch Indie movies that other add-ons aren't likely to have for free in great quality! Through this, you'll be able to learn of the up-and-coming legends of our generation and appreciate the vision younger artists have for the media.
Conclusion
As you can see, there are quite a few good add-ons on this list. Some were official add-ons while others were unofficial. However, both types of add-ons mentioned on this list will provide you with the content you want in great quality- all for free!