The Firestick has long been one of the best options when it comes to a streaming device. It is easy to use and extremely portable but perhaps most importantly it is based on Android. What this means is that you can simply and quickly extend its functionality through the use of Kodi and other addons. But it's been around for a while now and in 2019 there are other options – is the Firestick still the only choice or could you look at alternatives?
The Characteristics of the Amazon Fire Stick.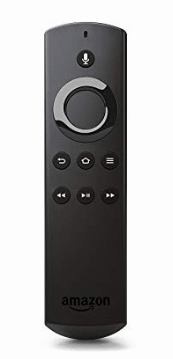 In the latest versions of the Firestick, Amazon's voice assistant Alexa is included. This lets the user command the system simply and easily. You can use Alexa to launch specific channels and when incorporated with the home, it can function as a central hub.
The addition of new apps and addons with the Firestick can be accomplished easily through the Amazon appstore. Additional – (non-supported) – apps can be installed directly with the .apk using an app like downloader.
Video is available on the new Firesticks at up to 4K and they include a 1.7Ghz quad-core processor for speedy transcription of files.
With an associated prime membership, the Firestick is even more powerful as Amazon Video is included. This gives you access to a slew of video options at little to no cost. With the use of a commercial VPN this is enhanced even further.
The Firestick is portable and can easily be moved from TV to TV with its direct HDMI connection. For TVs with restricted access, the provided male-to-female HDMI connector can easily resolve the issue.
While the Firestick is a good option, there are many other options and worthy devices that are also worth considering. Before we get into specific details though, lets briefly talk about something I've already mentioned – a VPN – and why it's important to have one regardless of the device you select.
Why You Need a VPN When Streaming Online?
A Virtual Private Network (VPN) is very important because it protects the personal data of your network and lets you stream anonymously without wondering about any possible legal issues or concerns. It also allows you to bypass any geographic and traffic restrictions. Let's talk about these points in a bit more detail.
Data Encryption
People nowadays are making use of the public WiFi facilities all the time, whether that's in a coffee shop or an airport terminal or even a hotel. These connections by default are unencrypted. It's obvious to everyone that streaming using these connections poses huge risks. However, the sad fact is that many home network connections are also not as secure as people assume.
Without a VPN in place, it's easy for snoopers to monitor and track your activities and even easier for your ISP to see exactly what you are doing. A VPN can provide protection and encrypts the data being sent between the device and the VPN server.
No More Censorship
There are a lot of sports and the other entertainment as well as reality shows on the TV that are forbidden/banned in specific countries. This can be for a variety of reasons, from rights and licensing to more restrictive censorship like the Great Chinese Firewall. A VPN is the only thing that can bypass those restrictions and can provide the users access.
VPNs do this quite simply. With commercial VPNs you simply connect to a VPN server in the location where the content is available. Once you've done this, the server will "mask" your originating IP address and give you a new one that will enable you to view the content.
Choosing Your VPN
Now there are many options to choose from when it comes to VPN services online. There are "free" ones and commercial ones. With streaming services, I always recommend going the commercial route. You see streaming requires bandwidth and free VPNs often act as bottlenecks in this regard.
The VPN I always use is Shellfire. It has servers around the world that help bypass restrictions on content and it has something that many other VPN services do not. You see most VPNs offer software that integrates with your device – like a Firestick – but Shellfire goes one step further. It has something called the Shellfire Box.
With the Shellfire Box, you can provide VPN services to all of the devices in your home network. This tiny little device provides you with an additional secured access point. The best part of the shellfire box is that it lets you provide VPN services to devices that you otherwise couldn't. Things like your Smart TV for example!
The Best Alternatives to the Amazon Firestick
Now you can understand why it is so important to use a VPN like Shellfire when you are streaming content, let's discuss the best alternatives to the Firestick. There are a variety of options when it comes to getting the finest streaming device for your TV. So, here are our top picks:
Apple TV 4K
Nowadays, Apple TV 4K is one of the finest options for streaming devices available. This device is compatible with 4K, HDR and Dolby vision to provide the greatest experience when streaming. It has the best remote as while the Firesticks Alexa remote is good, Apple's remote with Siri voice control is still better.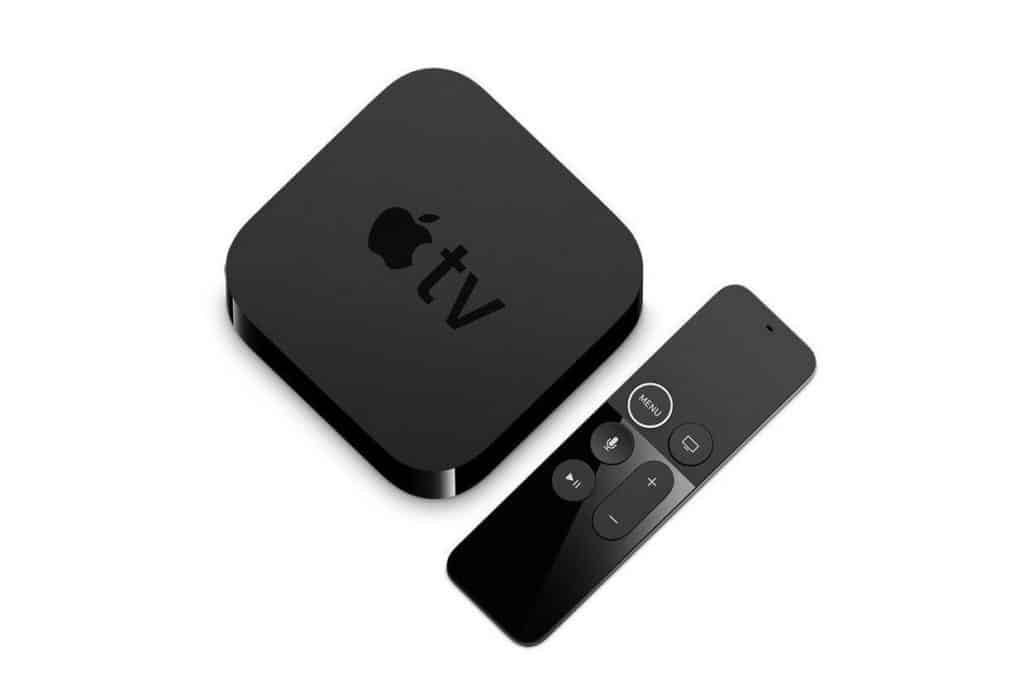 Features of Apple TV 4K
The device provides the best audio and viewing experience.
There is the availability of Netflix and multiple add-ons with the Amazon Prime video.
4K screensavers that provide the user with a high-resolution experience.
This device gives the best security and safer home control.
Chromecast Ultra
This is not, in reality, a media streamer, but it can provide seamless streaming. It can be used by plugging it directly into your TV and allows you to cast your stream from any connected device.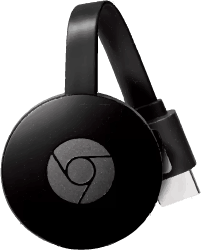 Features of Chromecast Ultra
It can stream YouTube and Netflix on your TV.
It supports video (4K).
Integrated with Google Home.
It allows you to use your Smartphone or Tablet as a remote giving you more control.
This is the way to step forward for a smart home.
Roku Ultra
An extremely popular device, Roku is possibly the "granddaddy" of streaming devices. It offers 4K and HDR along with an operating system to provide an exceptional experience
Features of Roku Ultra
Thousands of channels having 4K HDR.
Additional storage with USB port and Universal search.
Access to live sports and television.
It is a premium streaming device.
Nvidia Shield TV
Designed specially for gamers, it also has Android TV built in making for a clean and simple viewing experience. The provided remote is very similar to the Firestick and it can be paired with an Xbox style remote for additional flexibility.
Features of Nvidia Shield TV
This device provides 4k, and media reporting (HDR).
It provides more than 200 games.
It is an attractive choice to adapt.
This Hands-free Google Assistant support add to its ease of use.
The Best Option for Streaming
Now I've given you quite a bit to think about I'm sure and while the choice for some of you might be simple that won't be the same for everyone. The Apple is a good option but I'm personally a fan of Android. I enjoy the flexibility that I get with Android devices. Similarly Roku is really good and was in fact the first streaming device I purchased but as it currently does not support Kodi that removed it from the top list for me.
So that leaves the Chromecast, the Shield and of the Firestick to choose from. The Chromecast is not really a media center like the other two. It accepts whatever you throw at it from your other device but it is still restricted.
I probably have to give the top spot to the Nvidia Shield. It's a lot more powerful than the Firestick and unlike the Firestick its not locked to Amazon. This means that I can install apps directly from the Play Store and while I'm not a gamer, the flexibility of being able to game when I want is definitely an added bonus.