Who doesn't love a little TV? Or a lot of TV! Whether it's the latest episode of Big Little Lies or catching up on the full season of Game of Thrones, television is my ultimate go-to for a little time out.
But honestly, what could possibly be more 1980's than flipping through 2,000 channels you never actually watch, only to find something which you might enjoy. If I have your attention, then you've been looking for a suitable alternative to regular Cable TV.  And, it's time to join the millions who are already enjoying everything they want to watch at the click of a button.
Yes, I'm talking about streaming your favorite shows, movies, and documentaries right from the comfort of your couch and getting started is pretty simple. You'll need a reliable and fast internet connection. And, If you're not still using a dial-up connection then yours should be just fine. And, then you need a streaming device.
Free satellite TV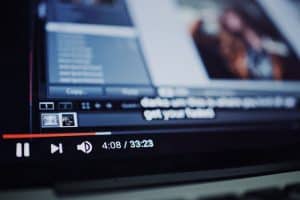 There are many ways to watch content online. If you have a Smart TV then you may not need to buy additional equipment. Some of the latest Blu-ray players and gaming consoles are also equipped to have online access.
If you do not have any of these, then you are going to have to buy a device known as a dedicated media streaming hub. I'd recommend having a look at devices along the lines of Roku, Amazon Fire TV or Android Box. It doesn't matter which you choose, they each give you access to some of the best content available.
If you already have a device which is compatible with streaming services then there are two ways to get connected. The simplest way to connect is through an ethernet cable but meters of cable can end up being unsightly. Another alternative is going wireless. For this, you will need a wireless (Wi-Fi) router.
Stream live TV
Streaming your entertainment content gives you access to services such as YouTube TV, DirectTV Now, Hulu and Sling TV. All without having to sit behind your computer. The best part is that the subscription costs for these services are a fraction of even the most basic Cable TV package.
Cable TV alternatives
Many of the streaming services out there also give you a trial period before you actually sign up. This means you will have free access to the top entertainment out there. This will also give you a nice amount of time to check out all the content before you make your choice.
TV for free
And here's a pro-tip for all those new to streaming TV. You'll often come across content which is not available in your region. This is called Geo-Blocking. And it happens ALL of the time. That's because there are various licensing agreements in place that prevent broadcasters from showing certain content in certain countries. Fascinatingly audience interest plays a massive role when they decide which content will be made available in which countries. So chances are you'll come across something you cannot watch.
When this happens, all you need to do is log into a VPN or Virtual Private Network. I make use of Shellfire for my VPN connections. Once you are logged on, simply select a country or region which you would like to connect to. By doing this, you are essentially tricking the content websites such as Netflix into thinking you are in a different country and they will show you content which is available in that country.
Users must note that some Smart TV's do not support the use of a VPN. This is where you're going to need a device similar to a ShellFire Box to bypass these issues. The device easily connects and configures to all my devices, even those which do not offer the ability to establish a safe VPN connection.