When it comes to geo-restricting content, US Netflix is the king. Although you can access Netflix from virtually anywhere in the world, you can't access the same content from every location.
Netflix provides different content based on your location in an attempt to comply with license agreements from their content providers. This means that there are some shows that you can't catch up with if you live outside the US.
Netflix has continually cracked down on Canadians trying to view American Netflix (not very neighborly, right?). Netflix US has about 10 times more shows than the Canadian Netflix. This is surely not something a Canadian should settle for, considering that they pay almost the same amount as the Americans over the border!
Thankfully, there is a way to work around the Netflix' geo-restriction enabling Canadians to watch US as much US TV as they want. In this guide, I will show you how to switch your Canadian Netflix to American with ease. Get your popcorn ready!
Requirement: A Capable VPN
The best and easiest way to circumvent Netflix restrictions is through the use of a Virtual Private Network (VPN). A VPN spoofs your location and makes your traffic appear to be from your country of choice. Let's say you connect to a VPN server in New York. Your traffic will be tunneled through the VPN servers based in New York and you will have an American IP Address.
It is this address that will make you look as if you are from the US. Since different locations normally have different IP Addresses.
In recent times, Netflix has expanded its crackdown to VPNs in order to continue blocking Canadian and other users from accessing US only content. This will mean that you can't just use any old VPN and expect to get American Netflix using your Canadian account.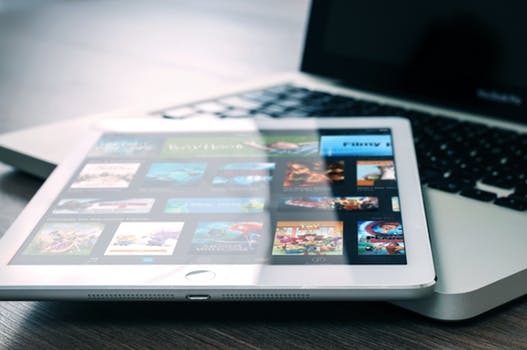 To block VPNs, Netflix uses IP blacklisting. For this, they block a whole range of IP addresses that the US servers of a particular VPN use. This blockage has rendered many VPN services useless when it comes to unblocking Netflix US.
Luckily, some VPNs keep up to speed with this, and regularly renew their IP addresses. New IP addresses will, therefore, mean that you can successfully watch all your favorite shows available on Netflix US.
Unblocking US Netflix 
Getting US Netflix in Canada is not all that complicated.
It will take you less than 5 minutes.
Generally, changing your Canadian Netflix account to a Netflix US account includes the following;
Signing up with a VPN provider.

Downloading and installing the VPN application to your PC, Mac, Android or iOS device.

Launching the VPN application and signing in using your VPN account.

Connecting to an American VPN server.

Going to the Netflix website or launching the Netflix application.

Watching Netflix USA in Canada.
How about American Netflix DNS Systems?
A while ago, changing your DNS using a DNS server would effectively work for unblocking Netflix US. This would be through companies like UnblockUS and Blockless. Generally, they would redirect your DNS traffic to the US. However, Netflix changed the way it works a couple of years ago, and this method does not work anymore.
Conclusion
We have already stated that not all VPNs will work with Netflix US. One VPN that works very well is Shellfire VPN. This VPN provides you with a good starting point to unblock Netflix US. The VPN has servers in the US and in 32 other countries across 6 continents. To use their Premium or Premium Plus plan, you can take advantage of their 14 days money back guarantee.
You will then be able to enjoy your favorite shows on the American Netflix from Canada!