Sometimes, we want what we can't have. If you're a UK citizen, for example, you may be pleasantly surprised to know that Netflix has a wide selection of UK television and movies available, and you can use your PlayStation 3 or 4 to enjoy it all.
The PlayStation started as a gaming console, but today, it is significantly more than that. You can access YouTube, a web browser, store files and data, play thousands of titles, listen to music, play Blu-Ray discs, and, of course, watch Netflix.
However, the options available on the British Netflix catalog won't satisfy every user in the United Kingdom. Not everybody likes the same stuff and, because of this, you may like several programs that aren't viewable in the UK.
In fact, the UK only has 38.20% of the content available in the US library for TV shows, and the number goes down to 34.53% when we take into account the percentage of movies available in Great Britain in comparison to the US.
TV shows and series like 30 Rock, Frasier, Parks & Recreation and Mad Men, as well as films like Toy Story 3, Tangled, True Grit and Limitless are currently not available to UK citizens and residents.
Why you need VPN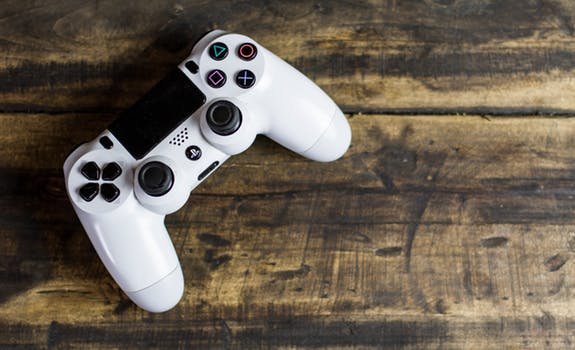 Virtual Private Networks, or VPN's, are excellent online encryption tools that allow users to increase their privacy by hiding their IP address to stream online content. Unfortunately, the PlayStation is one of the gaming consoles without VPN support.
Since most Smart DNS proxy servers, like Unlocator, won't let you gain access to American Netflix, users have to look elsewhere for solutions. To watch US Netflix on PlayStation in the UK, the Shellfire Box represents a reliable and affordable alternative.
The Shellfire Box, developed and powered by VPN provider Shellfire, acts like a VPN router that can be connected to streaming devices, such as the PlayStation. It gives the user the ability to unblock geographically restricted content around the world. This gadget usually works with tools that can't support VPN, like gaming consoles.
The Shellfire Box is tiny and easy to use. As it is a plug-and-play device, you just have to connect it to your routing device, then follow the straightforward setup process. The system configures automatically and servers in 33 countries around the world.
To watch Netflix on PlayStation with the Shellfire Box, you have to: 
Register with the Netflix service on your PlayStation.

Choose a monthly plan and enter your credit card information.

Get a

Shellfire Box

and

 plug it into your router.

From the 33 countries available for servers, choose one located in the US.

Log in to your Netflix account.

You're done! 
You can also change your DNS settings in your PlayStation with the intention of accessing Netflix content around the world, including the United States catalog (the most complete one), although this only works with Wi-Fi. To watch US Netflix on PlayStation in the UK with this option, you need to:
If you don't have it already, get Netflix in the Play Station Store App.

Choose a 30-day free period, or you can start your experience by paying immediately from the start.

Get out of Netflix and go to XMB.

Select "Settings."

Select "Network Settings."

Select "Internet Connection Setting."

Push "OK" and select Custom.

Find "DNS Settings." Make sure the option "Manual" is selected.

Copy this information:

Primary DNS: 208.122.23.22

Secondary DNS: 208.122.23.23

Test the connection.

Turn off, and then start your Playstation3.

Start Netflix. If the US titles appear, then you did a good job!