If you're a fan of MMA (Mixed Martial Arts), then you're probably into the UFC. It's one of the biggest events on TV and always draws a big crowd. The fight not too long ago between McGregor and Mayweather probably made it even more popular. However, the 10th of February is going to see a showdown that might put that one in the shade. 
UFC 221 is one of the most anticipated, with Romero going up against Rockhold. This fight between "Soldier of God" Romero from Cuba and the US's Rockhold is really evenly matched. While Rockhold does have a slight edge in reach, Romero's overall record is significantly stronger. 
The event is being held in the Perth Arena in Australia, and the card will start at 7 pm Eastern time on the 10th. The main event is not scheduled till 10 pm Eastern. Access is available through your normal PPV options, but if you do not want to spend an arm and a leg, you could try these alternative options!
Get a VPN
Before I get into the different add-ons and ways you can watch this fight, we need to talk about your security. You see, the laws have recently changed in the US and in other parts of the world they are still in flux. You might have heard about net neutrality? In a nutshell, it ensures that ISPs do not speed up, slow down or otherwise block access to content on the internet. Well, unfortunately, recently those protections were revoked.
This means that your ISP can monitor (spy) on your activity and if you are streaming content, they can throttle your service. Pretty bad right?
Fortunately, there is a way around this, and that's through the use of a VPN. VPNs set up a direct connection between your device and another service. This connection is encrypted, so no one knows what is being sent or received over the link. Once this connection is established you can access whatever you want, and your ISP will not know!
That's not the only advantage of a VPN though. Another huge plus is something called georestriction. If you've ever traveled outside the country and used Netflix, you might have noticed that the shows available have changed? This is because certain shows are only allowed in certain countries. A great example is Star Trek Discovery. In the US, you needed to use and pay for CBS's streaming service. Outside the US though? You could get it on Netflix!
With a VPN, you can take advantage of this and regardless of where you physically are in the world, you can make it appear as if you were in another country! VPNs allow you to mask your IP address after you connect to a server in another country. Pretty cool right?!
Shellfire VPN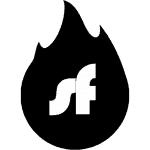 Now there are lots of VPN services and servers out there, so you want to pick and choose the right one. I've tested quite a few over the years, and the one I've always come back to is Shellfire VPN.
Shellfire has servers in all of the countries I'm interested in, has really fast servers, and it simply works! Another huge advantage for me is that they have something called the Shellfire Box.
This is a little device – literally the size of a box of matches – plugs directly into your Internet router. It provides you with an alternative WiFi hotspot that you can connect to directly, which is great as I can use it directly with my Smart TV!
I'd definitely urge you to check them out and check out the Shellfire Box on Amazon too as you get a year's service with purchase. You really can't lose.
Using an App on your Android Box
If you have an Android device like a Firestick or anything like that, then there are two apps that you might be interested in.
SportsDevil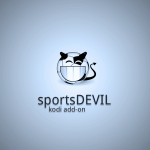 SportsDevil is a great app that provides access to tons of different sporting events and live TV.  It's not specific to just MMA (we'll get to that later) or UFC, but has lots of UFC streams available also. Check out our guide on SportsDevil for more details.
Mobdro
Another app that offers lots of live TV streams is Mobdro. Mobdro is slightly different to SportsDevil and Live NetTV (which we'll discuss in a future post). With Mobdro you access a "network," and then you select a stream inside the network. It's a bit more chaotic than the other apps, but it also offers lots more content. I'd suggest that you save streams to your favorites if and when you find them to save you time in the future. Check out our guide on Mobdro for more details.
Using Kodi to Watch UFC
If you have Kodi on your device, then you are in luck. One of the best add-ons in Kodi is Planet MMA. This add-on is specific to UFC, and while we've not written an install guide on it yet, you can get it from the site below.
http://supremacy.org.uk/zip/repo/
Some other more generic options in Kodi include BoB Unleashed and Halow Live TV. You can check out our guide to installing Halow here. Both of these add-ons offer quite a bit more content and are not just specific to UFC, but they are very good.
Hopefully, this should get you going, and you can really sit back and enjoy the show. I'd suggest you get a bowl of popcorn, but let's be honest, you'd probably only throw it at the screen anyways!