Hulu is usually mentioned in the same breath as Netflix, and they are the leaders when it comes to top class content streaming. However, just like Netflix, Hulu is famous for geo restrictions. When you try streaming Hulu on your iPad outside the US, you'll be met with:
"Hulu is only accessible within the U.S. and on certain U.S. overseas military installations, as we only have streaming rights for our content in these regions."
Even worse, unlike Netflix, Hulu doesn't offer a UK version. This isn't a win for Netflix, though, as you still need to unblock Netflix US in the UK to watch the top US shows!
While Hulu has some failings, most of us still can't afford to stay away. The service provides content from most of the big names in the industry including 21st Century Fox, NBCUniversal, Disney, Time Warner, CBS, etc.
Hulu is also great for watching TV shows on your iPad soon after they air. It is therefore a great service for keeping up to date with the latest shows.
Though license restrictions placed on Hulu by the content owners mean that the service is only available in the US, it doesn't mean that you can't watch Hulu from the UK. You just need to know how, and this guide will tell you exactly how to unblock Hulu in the UK.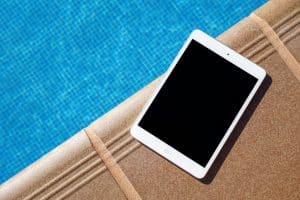 Step 1: Get a Working VPN
A VPN is a Virtual Private Network. This network tunnels your device traffic through a server located in a country of your choice. It then gives you an IP belonging to that country, making your device appear as if it is located in that particular country.
When it comes to Hulu, your iPad needs to appear as if you are in the US to stream content. You will, therefore, need to run a VPN on it.
Not all VPN's are cut from the same cloth though! You will need to use a dynamic VPN that will be sure to unblock Hulu, because streaming services employ various VPN blocking features. Hulu has enhanced its systems to unblock most VPN services, and you need to be careful not to subscribe to a VPN that may not work.
We, therefore, recommend Shellfire VPN. Shellfire is a service that works well with Hulu and provides a flawless service.
To complete this step;
Download and install the iOS app on your iPad.
Launch the VPN application and sign in using your VPN account.
Now, connect to an American VPN server.
Step 2: Create a Hulu Account
Before you can use Hulu, you will need a Hulu account. This is the other tricky hurdle. To pay for Hulu, you will need an American payment method. Try statescard.com to get a US card or get a friend from the states to pay. You can also create an American PayPal account.
To create a Hulu account, you will also need to enter a number of US details. You can pull a US phone number from www.fakenumber.org.
Step 3: Download and Install Hulu App for your iPad
Installing the Hulu App on your iPad is easy;
You can select this direct iTunes link or open the App Store
Select Search and enter ""
Select the Hulu app
To begin downloading, select Get
Enter the password for your Apple ID, if requested
Hulu will be installed! Just open the app and log in to get started.
Conclusion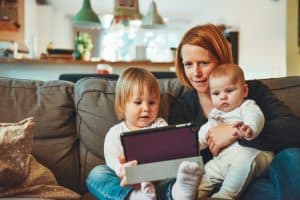 Watching Hulu on your iPad in the UK is easy if you follow the procedure above and subscribe for the right VPN. The Shellfire VPN boasts many US servers and good download speeds to ensure that you have no problems streaming HD content.
Finally, remember that the VPN comes before all other steps. You will need to switch it on before creating the Hulu account or downloading the Hulu App.