The NFL is one of the biggest sporting events worldwide, but it's only viewable in the USA
… is it really though?
Saints, Buccaneers, Rams, Giants. The names alone invoke excitement. NFL or the National Football League (for the uninitiated) is an American Football organization beloved by the USA. 32 teams divided into 2 conferences, compete all year to reach the biggest game of them all, The Super Bowl.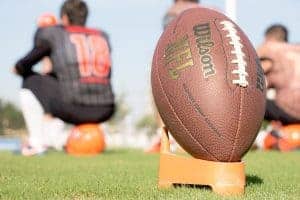 Sadly, outside the USA, games that are available on Fox TV and the like can only be viewed via subscription. Somehow, when you try to stream them to watch on your laptop, phone or tablet, your streaming is blocked. How frustrating.
The fact is, many countries have a legitimate reason to block access to and from other countries. China, for example, is keen to prevent traffic in or out of its geographical boundaries for political reasons. In other countries, businesses block for financial gain.
How do they manage that?
… Geoblocking
Every computer has an IP address. This set of digits, punctuated by dots, is used to identify the device and aid its communication with other devices and servers. It is the name, if you like, of that device.
IP addresses are allocated to Internet Service Providers in blocks, every IP address in that block is linked to a geographical location. Addresses are stored in databases, along with their geographic location, these databases are called Geoblocks. It is Geoblocks that help companies such as NFL or Netflix manage access to their services. There may be an NFL match you really want to watch but you can't see it because, according to your IP address, you don't live in the USA.
So I can't watch the Super Bowl then?
Don't be hasty, there are ways you can get around the system. Some are less reliable or secure than others. As you would expect, the secret is to hide your IP address.
You could try:
Smart DNS (Domain Name Server): Set up a virtual domain name that pretends to be somewhere it is not. Unfortunately, this idea is no longer effective because the likes of Netflix have blocked it, In addition, when data is not encrypted. It's not secure.
Proxy servers: Not secure either and difficult to set up. Proxy servers act as 'middle men' – a half-way stop to hide the identity of a device.
Torrents: You can download large files this way, without regard to bandwidth. However, by using your computer to download this way, you are allowing it to be used as a server for other downloaders. Not secure at all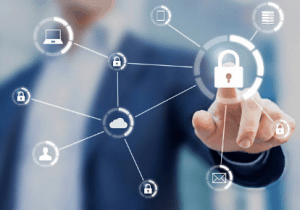 The ideal solution, in my opinion, is the use of a Virtual Private Network or VPN. When data security is of utmost importance, business use VPNs. You will certainly communicate via a VPN to do internet banking or purchase an item online using your credit card.
More and more now, private individuals are setting themselves up with VPNs to protect their internet traffic from interception by 'Big Brother' or, of course, by scammers. Because of this, there is a good reason to think about having one – not just to watch The Super Bowl with.
How to get a VPN
Installing your own VPN is a complex process, unless you are a technical wizard. If you are such a creature then it is a matter of installing software, configuring your routers and firewalls to let the traffic through, and then setting up a VPN appliance.
If you have less confidence, or you want to take a much easier route, then I would recommend something like Shellfire.
The Shellfire VPN is available to try absolutely free on www.Shellfire.net. If you like it, the subscription is reasonable. If you don't then you have lost nothing. There is a 14 days money back guarantee too!
Just think of all those NFL matches you could be watching.