No holds barred… unless you live in the wrong country.
In October 2017  the Ultimate Fighting Championship (UFC) fighter, Conor McGregor, lost to Floyd Mayweather.  The boxing battle in Las Vegas was Mayweather's final stand before retirement. It was Mayweather's 50th victory in a row and raised interest in UFC to an even higher pinnacle than before. The stars came out to watch the fight. Jennifer Lopez was near the ringside and Mike Tyson, Sharon Osborne and Vinnie Jones were among the glittering crowd.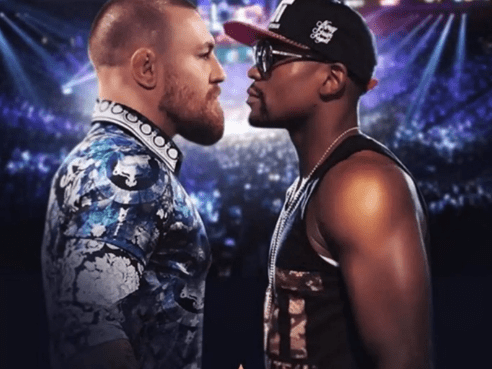 If you are not an aficionado of  the UFC, the formula is simple. Skilled fighters, strict rules and intense excitement. The UFC organisation is American, based in Las Vegas – a city known for bright lights and entertainment.
In 1993, the UFC began as a single tournament, inspired by the Brazilian full contact sport of vale tudo. It was designed to match masters of different fighting styles against one another, with the ultimate goal of determining which is best for unarmed combat situations. Although originally intended as a single competition, its popularity inspired additional competitions. Competitors soon realized that one discipline was not enough to rank among the best. They began cross training, and mixed martial arts (MMA) was born.
The organisation has successfully exported its brand to Australia, New Zealand, Europe and Asia. Demand is growing all the time. Fights are screened weekly from all over the world.
How can I watch UFC?
UFC events are often streamed in local bars and restaurants, who may charge an extra fee to patrons that night. To watch from home, fans subscribe to a sports channel such as UK's BT Sport or UFC's own channel, UFC Fight Pass. If you are one of the 383 million people already paying for on-demand service, this is yet another addition to your monthly bill.
However, a subscription doesn't guarantee that you'll be able to enjoy every fight. Aggravating "broadcast restrictions" mean these subscriptions can be a waste of money if you live in the wrong place. To see what I mean, just take a look at UFC's website. The most anticipated fight in UFC's history, Mayweather vs McGregor, was not viewable in Argentina, Austria, Belgium, Bolivia, Chile, Colombia, Cuba, Ecuador, Germany, Iran, Ireland, Japan, North Korea, Lebanon, Libya, New Zealand, Paraguay, Peru, Philippines, Somalia, Sudan, Switzerland, Syria, United Kingdom, Uruguay, and Venezuela. Wow! That is a long list of countries filled with disappointed fans!
How do they know where I am?
The answer is geoblocking. In simple terms, geoblocking uses your internet protocol (IP) address to find out which country you live in. An IP address is a series of numbers and dots, something like this: 123.4.567.890. It is a computer's identity, its name, and is used to aid communication between your computer and servers all over the world.
IP addresses are not usually fixed. If you take your laptop to McDonald's it will probably use a different IP address from the one at home.
Your IP address is assigned to your computer by your internet service provider (ISP). ISPs record blocks of IP addresses in databases and each IP address is also linked to your geographic location. These blocks of IP addresses are called geoblocks.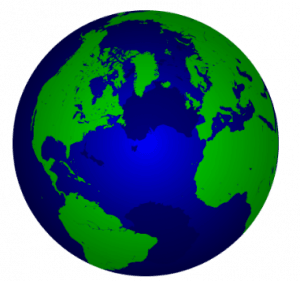 This means that UFC can make different deals with individual countries, but additionally, not all countries will make a deal. So, like I said before, you could be paying a subscription to your chosen provider but not be able to see all the fights! That seems unreasonable, doesn't it?
What you need is a Virtual Private Network (VPN)
Television viewers have trusted VPNs to hide their IP address, and therefore their location, for years. This is because, not only does a VPN encrypt data that is sent over the internet via the VPN's servers, but it can also assign several people, sometimes over a hundred, to the same IP address. That doesn't sound so private, but it can actually make you harder to pick out from the crowd, rendering you anonymous. Of course, there is a way around this – a dedicated VPN. All of this is explained quite well on the blog, How to Watch.
The problem is, subscription services and others are aware of shared IP addresses, and are actively blocking IP addresses that serve dozens of connections. This has defeated some VPN providers, but not all of them. For example, Shellfire has continued to provide reliable service, and they have not backed down from the fight to keep the internet and its content free to everyone, everywhere.
What's even better, Shellfire is so easy to use. Simply download their software and give them a go. The Shellfire VPN can be used on all your mobile devices: smart phone, tablet, laptop whatever you've got.  You risk nothing because it is completely free for 14 days. Their customer support will take on the responsibility of keeping your match or favorite film streaming. Your privacy will still be intact, and they will ensure that you can watch whatever you wish to watch, wherever you are in the world. Check them out here.