If you're a fan of the fisticuffs and the Queensberry rules, you're probably eagerly awaiting the upcoming World Boxing Super Series (WBSS) fight. This unification fight, scheduled for the 21st of July in Moscow at the Olimpiysky Sports Complex, is expected to be epic with two unbeaten fighters going head-to-head.
Dubbed The Best vs The Best, the winner will take home the Muhammad Ali Trophy in addition to a fairly hefty prize pot. But perhaps even more importantly, they will also become the undisputed unified champion of the world.
Aleksandr Usvk comes to fight with a 14-0 record. 11 of those fights were won by knockout. As the 2012 Olympic gold medalist, Usvk will be bringing the WBO belt to the fight in Moscow. His opponent, Murat Gassiev has a similarly impressive 26-0 record with 19 fights won by knockout. Murat has both the IBF and WBA Super titles to his credit.
If you recall from our previous post on the Groves v Eubank fight, you'll remember that the WBSS has not been around for too long. Launched in late 2017, it has seen some truly amazing battles around the world. Its been extremely interesting and exciting too. You can access the action on PPV – assuming you're already paying for a cable subscription ($) and are willing to shell out even more ($$$) for Pay Per View, or you can use Kodi to watch the fun for free!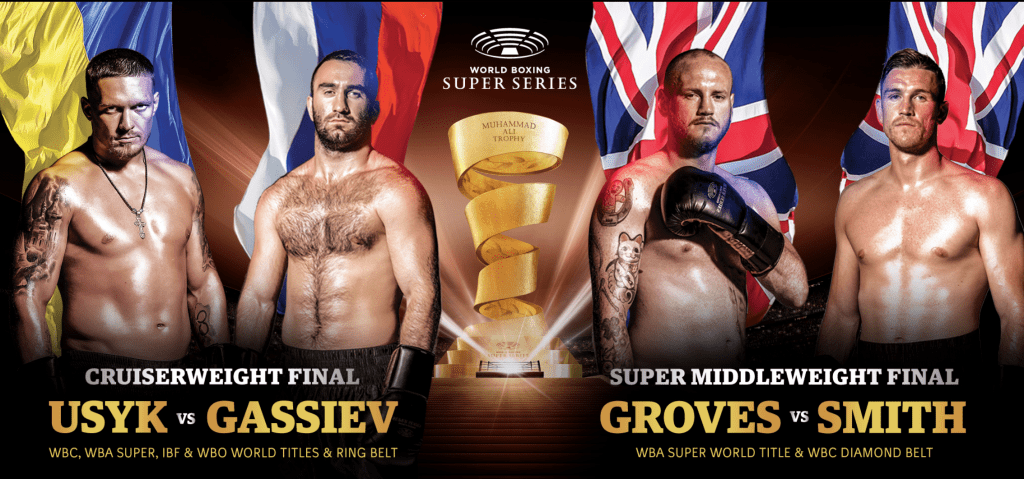 A VPN Matters
Before we start talking about the Kodi add-ons that you can use for the fights, lets make sure that you are secure and protected online. It wasn't too long ago that the net neutrality rules were changed. What this meant was that any privacy we previously enjoyed online was now no longer there. ISPs and the government both have rights to monitor your internet activities which is simply atrocious.
If ISPs are monitoring, you can expect to have your speeds buffered as streaming takes up a lot of bandwidth and Kodi often streams copyrighted content, so they can use that as an excuse. Unfortunately, this often means everyone in your house is impacted by the lower internet speeds. If it's the government, the situation can be significantly more severe with possible fines and worse being levied on individuals.
Fortunately, a VPN can protect you in this situation by completely securing your connection. VPNs setup an encrypted connection between your device and the VPN server. Any traffic over this connection is completely private and you cannot be monitored. By itself this would be enough to make VPNs like Shellfire worth the money, but they also have another feature that makes them even more valuable.
Commercial VPNs have servers around the world. This is really important when it comes to geo location and georestriction. You've probably experienced this when browsing online and you've received an error about accessing certain content? This is georestriction and it basically means that if you do not live in a specific location, you cannot view the content being broadcast in that location. With a service like Shellfire VPN though, these restrictions are easy to avoid. Simply connect to a server in a location where the content is available and let the server do all the work! It will mask your originating IP address and provide you with a local IP address making it appear as if you're accessing the content from within the country. Pretty simple really.
Watching the WBSS on Kodi
Kodi as you know is chock full of add-ons and there are many sports specific add-ons that will give you access to WBSS live boxing and PPV events. Here are some of my favorites that are worth using. Remember though, before using these add-ons you need to have a VPN in place as while Kodi itself is 100% legit, many of the add-ons provide access to streams that are not. Make sure you protect yourself.
SportsDevil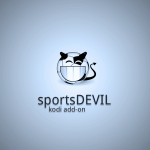 Probably the granddaddy of sporting add-ons, SportsDevil has it all. It's been around for quite a while and is kept updated by a really solid team of developers. SportsDevil has a "live sports" option which is where you can find the stream. You can also use it catch up on the replays. Check out our detailed install guide to get started with SportsDevil.
Mobdina
This add-on is not sports specific like SportsDevil, but it offers lots of streams and has really good quality. It's linked with the Modbro API so if you want to watch outside of Kodi that's a good option for you too. Within Mobdina there are different sections available from News to Music and Sports also! Check out our install guide for Mobdina for additional information.
Halow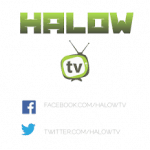 Another excellent all-in-one add-on that is worth exploring is Halow. Halow has access to lots of live content and is very simple and easy to use. Check out our install guide for Halow here.